Why Does My Hair Feel Waxy? A Celebrity Hairstylist Explains
The causes, and how to solve it.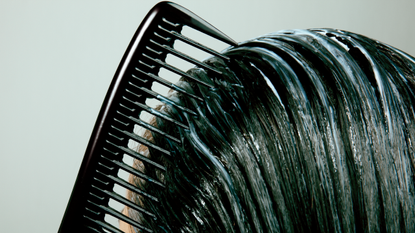 (Image credit: Getty)
Marie Claire Newsletter
Celebrity news, beauty, fashion advice, and fascinating features, delivered straight to your inbox!
Thank you for signing up to Marie Claire. You will receive a verification email shortly.
There was a problem. Please refresh the page and try again.
The feel of your hair as you run your fingers through it can play a huge role in your confidence. Indeed, we all like to emerge from our routine of shampooing and conditioning to find our locks feeling soft, hydrated, and smooth. However, our hair doesn't always feel completely refreshed after a shower, leaving us plagued with scalp irritation, greasy hair, or even waxy hair.
This waxy feeling most often consists of a film-like residue at the scalp or on the parts of the hair shaft near the root. This can make it feel more difficult for you to run your fingers through your hair, or can leave an oily or sticky feeling on your hands after you touch your hair. Residue like this can weigh hair down, making straight hair look limp and curls appear weighed down. Plus, waxy residue on the hair and scalp can curb hair growth, because you can't grow long, healthy hair without first having a healthy scalp.
So I contacted celebrity hairstylist Glenn Ellis, who broke down the reasons hair feels waxy sometimes and, of course, what you can do to solve it.
Why Does My Hair Feel Waxy?
To fight waxy hair and prevent it from feeling that way to begin with, it's first important to understand why hair feels waxy sometimes.
"Waxy feelings are often due to product buildup," says Ellis. And that build-up most often comes from pollution, sweat, dandruff, and excess hair products like leave-in conditioners, hair oils, serums, gels, and more. In this case, it's important to know how to wash your hair thoroughly, from scalp to tip, and to keep in mind how often you should wash your hair so that excess oils don't have the chance to build up.
Ellis also adds that "using shampoos and conditioners that have sulfates in them" can also result in a waxy feeling, because the sulfates in these products "coat the hair." Some of the most common sulfates you might find in hair products include sodium lauryl sulfate (SLS), sodium laureth sulfate (SLES), mmonium lauryl sulfate (ALS), and ammonium laureth sulfate.
"I always recommend using sulfate-free shampoos and conditioners to avoid the waxy feeling from the start," he reiterates.
Below, some high-quality sulfate-free shampoo options that will keep your hair fresh and free from wax.
Wig & Weave by SheaMoisture Residue Remover Shampoo
This shampoo is made with natural hair in mind and, per its name, is safe to use on wigs and weaves. It's also highly-rated among customers, is cruelty-free, and removes residue without stripping hair of moisture or color.
Gisou Honey Infused Hair Wash Shampoo
Customers love this clean, sulfate-free, color-safe shampoo—particularly those with curly or especially dry hair. The formula lathers well, but still leaves locks feeling bouncy, hydrated, and sweet-smelling.
How to Get Rid of Waxy Hair
So, now that you know what could be causing your waxy hair and have checked the labels on all your hair products for sulfates, what do you do to treat your waxy roots?
Ellis says that if the waxy feeling you're experiencing is particularly stubborn and resists multiple washes—even after you scrubbed and switched out any products that contain sulfates—you can always go the salon route. If so, you can opt for a Malibu Treatment. "This is a gel that goes on that will break down the buildup and make your hair feel back to normal," he explains.
But if you'd like to start by treating your waxy hair at home, there are a number of options you can try.
"I also recommend using a clarifying shampoo if you're doing it at home," he advises. "A good clarifying shampoo can help break down that waxy feeling."
Below, a few expert- and editor-approved favorites.
Ellis specifically recommends this clarifying shampoo from Kenra, and reviewers agree. One emphatically writes, "It left my hair so shiny and my scalp feels so clean! I also have oily hair and I only have to wash my hair once a week now because this stuff just works that well!"
Davines SOLU Refreshing Solution Shampoo
Ellis also calls out this deep-cleansing shampoo from Davines as an excellent option. According to users, it works well on all hair types, and banishes build-up without leaving hair feeling too dried out.
Malibu C Malibu Crystal Gel Box Of 12
If you're interested in the Malibu Treatment that Ellis recommended but don't have time to go to a salon, consider this at-home option. "The malibu crystal gel is a great treatment you can get done," Ellis reiterates, "and its main goal is to remove build-up."
Meet the Expert
Glenn Ellis is a hair stylist who works between New York City and Los Angeles. Currently, he can be booked at the Andy Lecompte Salon in L.A. or the Marie Robinson Salon in NYC. His clients have included Olivia Wilde, Aubrey Plaza, Sia, and many others.
Celebrity news, beauty, fashion advice, and fascinating features, delivered straight to your inbox!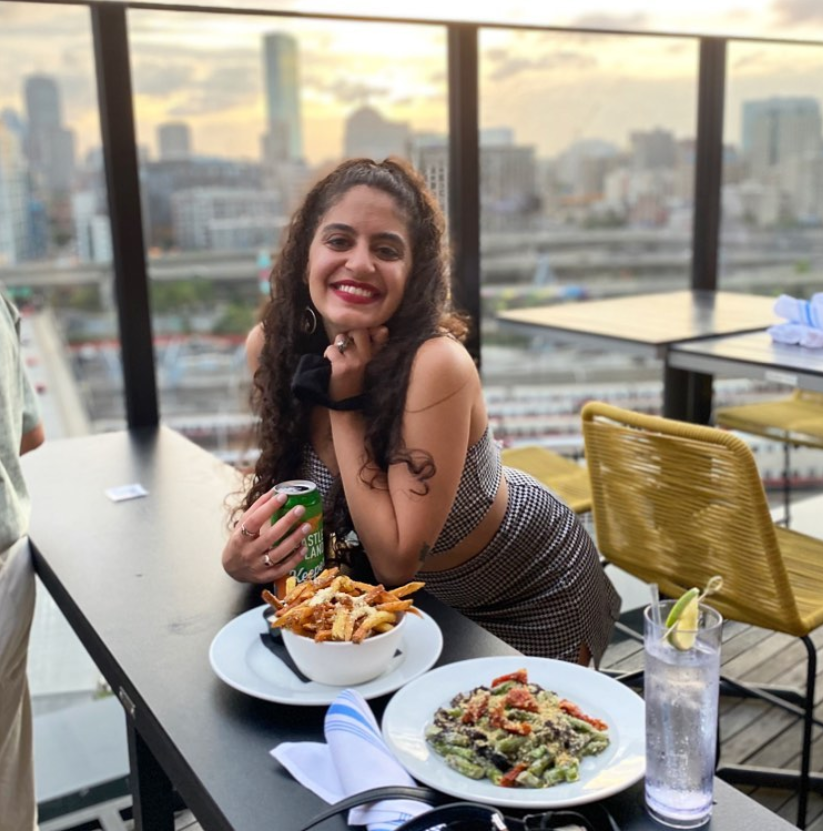 Gabrielle Ulubay is an E-Commerce Writer at Marie Claire and writes about all things beauty, sexual wellness, and fashion. She's also written about sex, gender, and politics for publications like The New York Times, Bustle, and HuffPost Personal since 2018. She has worked extensively in the e-commerce and sales spaces since 2020, including two years at Drizly, where she developed an expertise in finding the best, highest quality goods and experiences money can buy. As a film school graduate, she loves all things media and can be found making art when she's not busy writing.