Hillary Clinton's Official "Error" Page Is Surprisingly Hilarious
This is brilliant on a number of levels.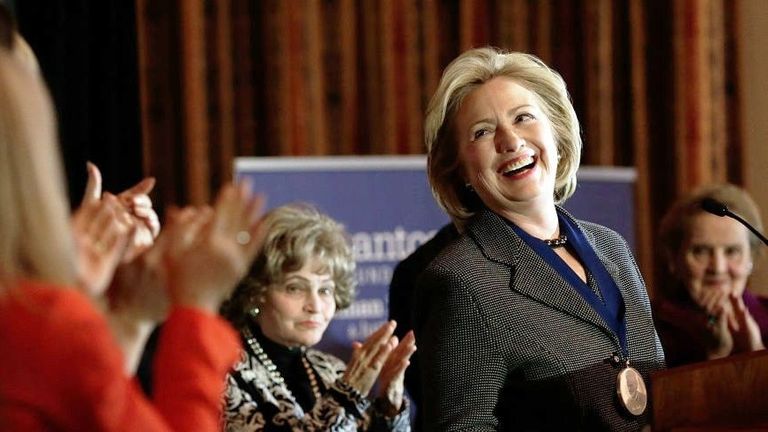 (Image credit: Other)
If SNL's recent sketch on Hillary Clinton's decision to run for president in 2016 is anything to go by, it seems like the former First Lady's biggest hurdle is the fact that the public seems to think she's a bit "intense" and not "approachable" enough. Perhaps that's why the 404 error page on her official campaign site is so unabashedly awesome.
The page features, as you can see above, an old family photo of Bill, Chelsea, and Hillary (sporting some epic mom shorts) posing with Donald Duck, over a particularly punny caption.
This "page that doesn't exist" is actually a pretty good marketing ploy, considering the fact that as a millennial, it's virtually impossible to look at the hammy picture and corny dad joke without cracking an almost-non-ironic smile.
It also lends credence to a prediction made by many that Clinton's second presidential campaign will lean heavily on her image as a wife, mother, and grandmother. As Jonathen Allen, Vox's chief political correspondent, put it last week, "The feminine motif will be fully integrated into her persona, her rhetoric, and her platform."
Does that mean we have more throwback photos to look forward to?
You should also check out:
Hillary Clinton Is Officially Running for President
Sarah Palin Is "Interested" in Running for President in the 2016 Election