Watch This Never-Before-Seen Trailer of the Annie Remake
Watch this never-before-seen trailer for the 2014 film adaption of Annie.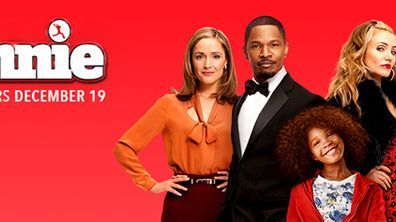 (Image credit: Archives)
We're going to go ahead and assume that anyone who's seen a middle school production of Annie is reeling with excitement over the 2014 film adaption starring Quvenzhané Wallis as its plucky protagonist, along with our November cover girl Cameron Diaz as Miss Hannigan and Jamie Foxx as Daddy Warbucks. The final trailer has finally been released and we're digging the modern day update even more. Not to mention, the soundtrack created by Jay-Z — remember when he sampled Annie for "Hard Knock Life"? — who also serves as the film's executive producer alongside Will Smith. Watch below, and let the trailer serve as a reminder that the sun-will-come-out-tomorrow until the film hits theaters December 19.
[youtube]http://www.youtube.com/watch?v=yLeuA9y6x-A[/youtube]