Will Harvey Weinstein Get Paid to Leave His Company?
If the Hollywood producer's narrative follows that of the late Roger Ailes's, he could end up with a large settlement after leaving his company.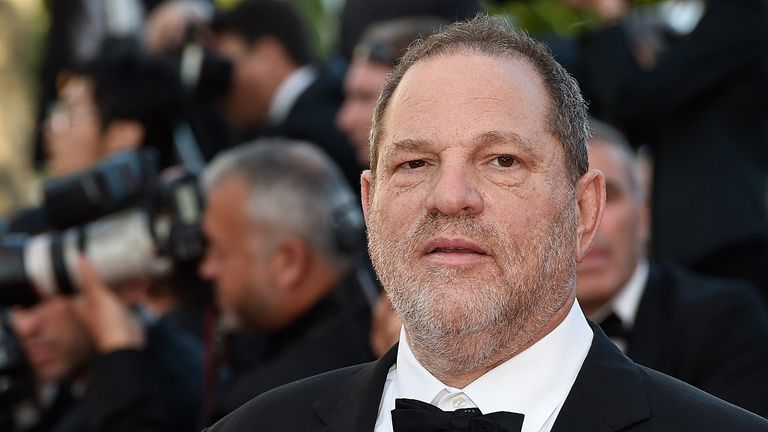 (Image credit: Getty Images)
How Weinstein Found Out About His FiringHow Much Is the Weinstein Company Worth?What's next for the company?
On Sunday, Harvey Weinstein was fired by the Weinstein Company, the film production company he co-founded, following multiple allegations of sexual harassment.
A statement announcing the firing said the decision was made "in light of new information about misconduct by Harvey Weinstein that has emerged in the past few days," the New York Times reports. Even more allegations emerged yesterday; in a New Yorker story by Ronan Farrow, additional women came forward alleging sexual harassment and assault.
Related Story
Weinstein has denied the allegations and his attorney said last week that he is preparing to sue the New York Times for publishing what he called "false and defamatory statements about Harvey Weinstein."
How Weinstein Found Out About His Firing
Weinstein was reportedly notified of his termination in an email Sunday evening. The Times reports that the company's four board members—Lance Maerov, Bob Weinstein (Harvey's brother), Richard Koenigsberg, and Tarak Ben Ammar—made the decision to fire him, and they issued a statement Monday evening saying they were "shocked and dismayed by the recently emerged allegations of extreme sexual misconduct and sexual assault by Harvey Weinstein" and that the actions "come as an utter surprise to the Board."
But Weinstein, whose net worth with his wife, designer Georgina Chapman, has been estimated at $255 million, may not leave empty-handed. If this situation plays out anything like Roger Ailes' dismissal from Fox News, Weinstein could end up with a serious payday. (A spokeswoman for the Weinstein Company did not respond to an email request for comment.)
According to the Huffington Post, Ailes was paid $40 million to leave the company he led in spite of similar sexual harassment claims and reported payouts to victims. The $40 million figure was the amount Fox News was "contractually obligated to pay Ailes, under the terms of his contract, which was in effect until 2018."
How Much Is the Weinstein Company Worth?
While an official valuation of the privately held Weinstein Company, which has about 150 employees in offices in Los Angeles and New York City, is not available, Harvey Weinstein told the Hollywood Reporter last year that the company was worth $700 to $800 million. It has received 341 Oscar nominations and won 81 Academy Awards, according to the company's website.
What's next for the company?
Related Story
Even before this scandal broke, the Weinstein Company faced challenges. It "dodged bankruptcy in 2010 with a $450 million debt-restructuring deal that forced it to hand over the rights to 200 films in its archives to Goldman Sachs and Assured Guaranty Ltd.," according to the New York Post.

And its recent movies haven't banked what past ones have. Between 2009 and 2013, five of its movies made more than $100 million domestically at the box offices, Forbes reports, but not a single movie has matched that since Lee Daniels's The Butler in 2013.
With a reported internal investigation into the allegations that's been estimated to cost between $20 and $40 million, along with a reported rebranding and name change, the Weinstein Company could be facing some serious financial difficulties.
If it has to pay its co-founder a settlement associated with his firing, too, the damage could be deadly.
Sam Dangremond is a Contributing Digital Editor at Town & Country, where he covers men's style, cocktails, travel, and the social scene.