Dakota Johnson's Modesty Thong Had to Be Superglued to Her Body During 'Fifty Shades Freed'
The actress talks to MarieClaire.com about the least sexy parts of making Freed.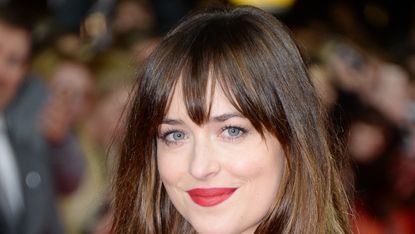 (Image credit: Getty images)
Dakota Johnson just completed her final turn as Anastasia Steele in the incredibly erotic/hilarious Fifty Shades Freed—a film that saw Ana and Christian take a break from the "Red Room" to get married, get pregnant, and deal with a sinister former publisher named Hyde who's hell bent on killing everyone whilst being incredibly extra.
But, don't worry, there's still plenty of passionate sex scenes for your viewing enjoyment. As a result, Johnson spent a ton of time navigating her way through some of the series' most intensely intimate moments (three words: ice cream foreplay). Here, the actress talks to MarieClaire.com about which scene was the hardest to film, the least sexy thing about making this movie, doing shots with Jamie Dornan, and having a thong superglued onto her body. Yes, truly.
Yes, there's a specific sex scene shooting schedule:
"If we could do all of the sex scenes in a day or so, that would truly be in the Guinness Book of World Records. A lot of it was dependent on the locations, and because we shot the second and third film back to back, the sex scenes were kind of grouped in all together for the most part. And some were not in those two weeks."
That intense handcuffing scene in the Red Room (you know the one) was incredibly tough:
"The most difficult one by far—I think in all three movies—was a sex scene in the third film where I was handcuffed with my arms and legs to the gate. It's like a fence thing that comes down. And I was blindfolded. And it was kind of shocking, because I didn't realize that no matter how prepared or rehearsed I was, when your senses are taken away like that, you can't control the way your nervous system will react. So it was really tricky to navigate that scene. It was kind of difficult."
They do shots before sex scenes, which, understandable:
"Most of [our preparation] is just really figuring out exactly how were are going to accomplish the scene beforehand—so that there's not a lot of waiting around while we're both vulnerable. But, if something is very, very difficult, it's sometimes necessary to have a shot of something strong beforehand."
Doing those scenes never gets less awkward:
"No, it's never easy. It's not casual and it's not fun. It never got easy."
Um, she had a thong superglued to her body:
"Oh yeah, Jamie's little pouch. It's super not glamorous—it's really unsexy. He wore that, and I had these sort of strapless thongs that had glue on them. It's not glue, but it's sticky. They're, like, basically if it were a nipple pastie, but underwear. But it's only sticky at the top, it's not sticky the whole way. It would also come off because the adhesive would wear out, so then they would superglue it to my body so that it wouldn't fall off. And I would wear two of them. It's not painful, I mean, it's barely anything. But I guess you have some sense of being covered. It's f*cking bizarre."
Guys, they worked with a "sex advisor" so never say this movie wasn't well-researched:
"Jamie mostly had an advisor that was on set for the first film, not so much for the second. Then we just had people who specialized in knowing how things work, like how to use certain tools and toys. There's a certain method. It's very intricate and the details are really important. The rules are also really important. We didn't want to go make a movie about something we didn't research to the bone. So to really honor the BDSM community and we did it the right way."
Fifty Shades Freed is in theaters now.
RELATED STORIES
Marie Claire email subscribers get intel on fashion and beauty trends, hot-off-the-press celebrity news, and more. Sign up here.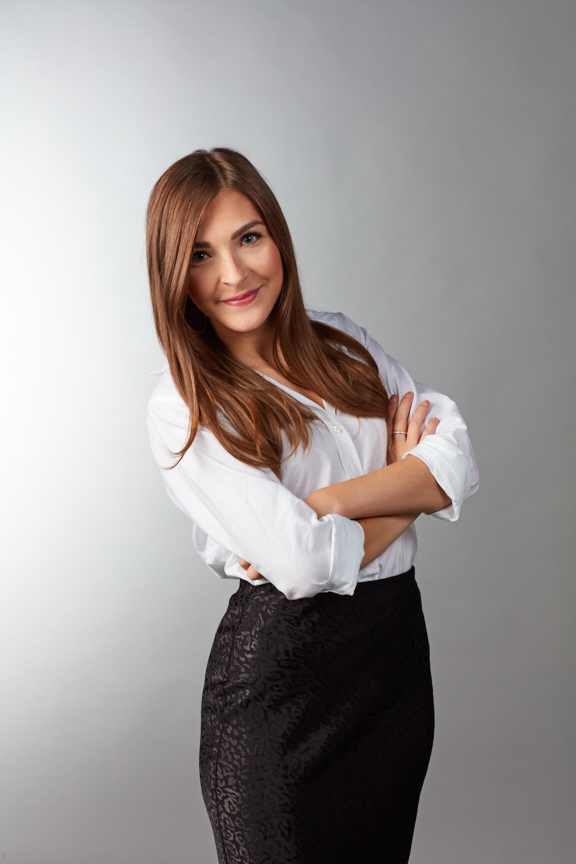 I'm currently working at Dotdash Meredith as the Celeb & Entertainment E-Commerce Lead contributing affiliate content for People.com and InStyle.com. I'm basically like your personal shopper, from writing about that cozy loungewear set you didn't know you needed to keeping tabs on the best sales and deals on the internet. I'm also a pro at finding affordable dupes for celebrity looks and I love to dig into the data to strategize content opportunities.