Sam Taylor-Johnson Has Officially Quit the 'Fifty Shades' Franchise
Pack up your flogger and go.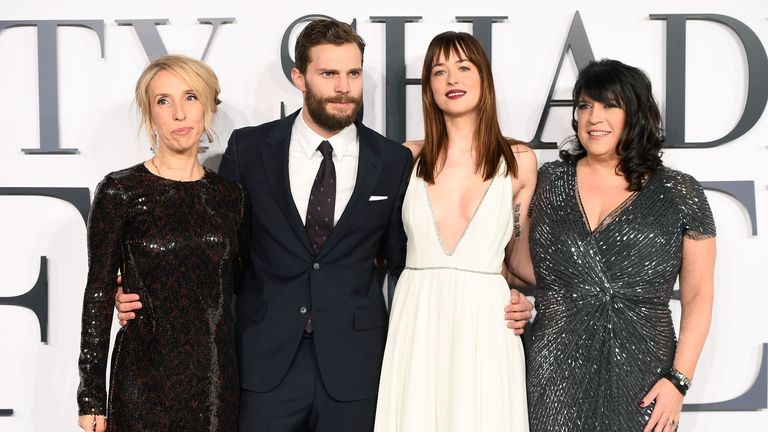 (Image credit: Getty)
Proving once again that rumors are like the fluffy white popcorn surrounding un-chewable, tooth-cracking kernels of truth, Fifty Shades of Grey director Sam Taylor-Johnson has announced that she is not returning for the sequels. Oh, and neither is screenwriter Kelly Marcel.
"While I will not be returning to direct the sequels, I wish nothing but success to whoever takes on the exciting challenges of films two and three," Taylor-Johnson said in a statement. "Directing Fifty Shades of Grey has been an intense and incredible journey for which I am hugely grateful. I have Universal to thank for that. I forged close and lasting relationships with the cast, producers and crew and most especially, with Dakota and Jamie."
Sad but not even close to discovery-of-the-Red-Room shocking, given that apparently, E L James wants to adapt Fifty Shades Darker for the screen herself and that, you've probably heard, she was reportedly kind of a pain to deal with.
But you know what else no more FSOG means: extended sanity-regaining vacation!
You should also check out:
The 'Fifty Shades of Grey' DVD Will Include Two Hours of Bonus Features
Dakota Johnson and Jamie Dornan Are Asking for Major Raises for the 'Fifty Shades' Sequel
Class Act Angelina Jolie Wrote the Most Amazing Email to 'Fifty Shades' Director Sam Taylor-Johnson
The Narrative Arc of Dakota Johnson's Pubic Hair, as Explained by 'Fifty Shades' Director Sam Taylor-Johnson