Watch Kris Jenner Awkwardly Grill Scott Disick About Sofia Richie's Age
"Wait, so how old is she?"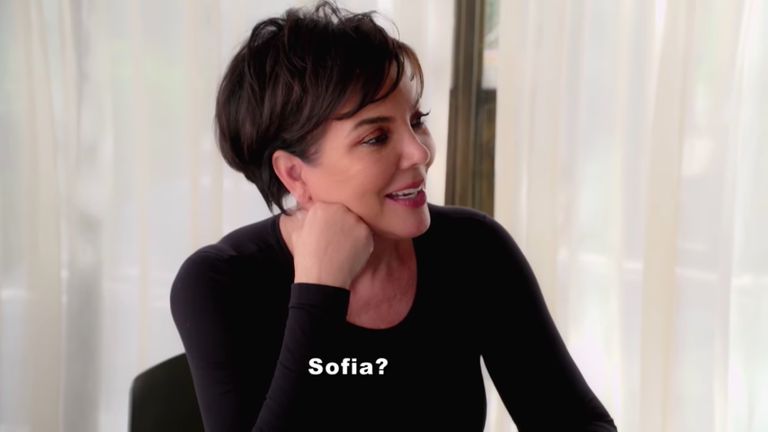 (Image credit: YouTube)
In case you hadn't noticed, Scott Disick, 34, is currently dating Sofia Richie, 19. And he's finally opening up about the relationship on Keeping Up with the Kardashians. The reality star, or "Lord" as he prefers to be called, spent time with Kris Jenner during Sunday's episode, and ended up having a semi-awkward conversation with her about his new relationship.
"I don't think it's any secret that's Scott's been dating," Kris said in an on-camera interview. "But he drops little hints here and there that make me think it might be a little more serious than I thought."
When the momager eventually asked Scott point-blank about the relationship, she wasted no time grilling him on whether he was dating Sofia, and made sure to ask about both her age and his—looking visibly shocked when Scott confirmed he's 34. Meanwhile, The Lord said he won't be bringing his new girlfriend around the Kardashian family, saying it would be too "bizarre."
"I don't really feel comfortable talking to her about my personal or dating life," Scott told cameras. "As much as I'd like to be honest with her and tell her how I'm really feeling, I also do want to respect Kourtney and her feelings. Maybe down the line, but right now, my biggest thing is just being respectful of everybody."

Watch their interaction below.
RELATED STORY