Chrissy Teigen Just Shared a Sonogram of Her Baby Boy
"hello I'm a bebe boy kinda."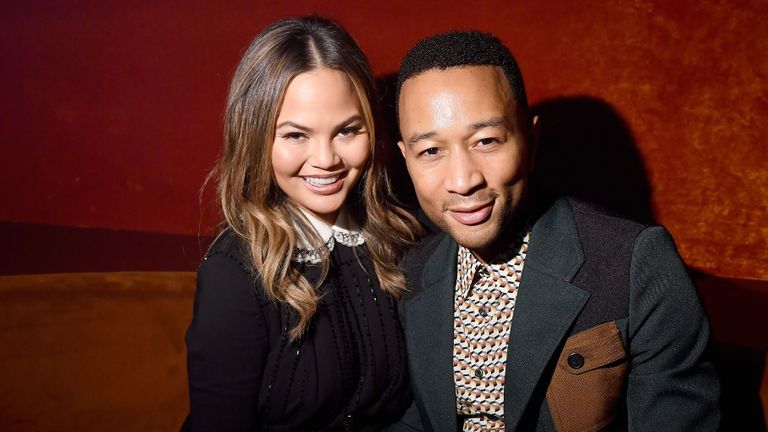 (Image credit: Getty Im ages)
Chrissy Teigen is definitely enjoying her second pregnancy. And the model posted an extremely personal tweet about it this weekend when she shared a sonogram of her new baby with the world.
Along with the super cute caption, "hello I'm a bebe boy kinda," Teigen posted a photo of Luna's new sibling:
hello I'm a bebe boy kinda pic.twitter.com/XQp1egUvKoMarch 3, 2018
See more
Teigen announced her second pregnancy in November 2017, by sharing a video of her daughter Luna revealing that there was a baby in mommy's belly. The model's Instagram caption, "it's John's," broke the internet, especially as the couple had previously told fans that they were hoping to have another child at some point.
Speaking to Entertainment Tonight recently, Teigen's husband John Legend, said that choosing a name for the baby is proving to be difficult. He said, "We haven't [picked a name]. We're very far off from it, and we're not going to decide until we see him."
The latest photo of Teigen and Legend's "bebe boy" isn't a surprise, as the couple already knew the gender of the baby. Teigen and Legend have always been extremely open about using IVF to start their family, and revealed that Luna's first sibling will be a baby brother, as "that is the embryo we have left."

Teigen has continued to update fans on her pregnancy, on both the good and bad things associated with having a baby. In Feb. 2018, she hilariously tweeted, "This baby is sucking the life from me. Drinking my water, making me dry. Eating my food, making me hungry. Taking my health, making me sick. Why do we create these monsters they want us dead."
This baby is sucking the life from me. Drinking my water, making me dry. Eating my food, making me hungry. Taking my health, making me sick. Why do we create these monsters they want us deadFebruary 3, 2018
See more