Helen Mirren's Prince Tribute Won the White House Correspondents' Dinner
💜 💜 💜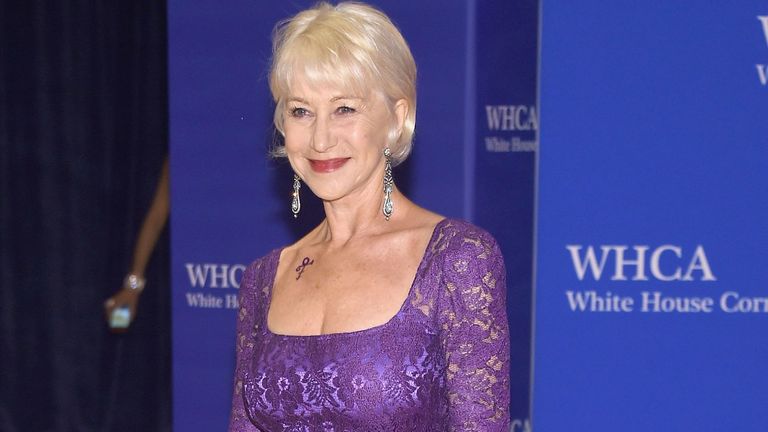 (Image credit: Getty Images)
Now that President Obama's final White House Correspondents' Dinner (opens in new tab) has come and gone, it would be easy to say he won the night (opens in new tab) (with some help from Kendall Jenner (opens in new tab)). But actually that honor goes to Helen Mirren and her awesome, very purple tribute to Prince.
Complementing her elegant amethyst lace gown,the actress showed off a tiny purple "Love Symbol" right below her collar bone. The symbol was synonymous with Prince, who died suddenly (opens in new tab) in April at age 57.
Mirren told the Washington Post (opens in new tab) that the symbol was self-drawn saying, "I'd love to say Prince himself did it in 1988 or something, instead of me in the bathroom this morning."
And if that's not enough to convince you of how great she is, President Obama confirmed it in his speech: "Helen Mirren is here tonight," he said. "I don't even have a joke here, I just think Helen Mirren is awesome. She's awesome."
Agreed!