Jenna Dewan Is "Sure" Jennifer Lopez and Alex Rodriguez Are Getting Engaged Soon
Does she know something we don't?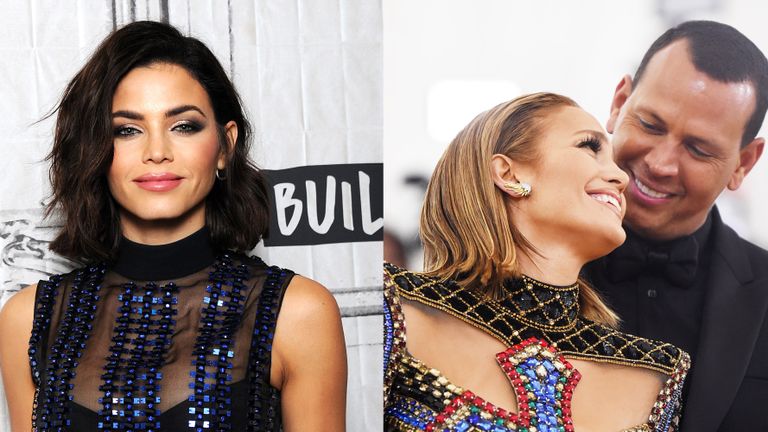 (Image credit: Getty Images)
Jennifer Lopez and Alex Rodriguez have been dating for more than a year now, and Jenna Dewan believes a proposal is coming very soon (yay!). Dewan and Lopez work together on World of Dance, and when Dewan was asked if she thought Rodriguez would pop the question, she seemed pretty confident he was planning something.
"I mean, I'm sure that's happening" she told Entertainment Tonight. The other judges on the show agreed that J.Lo and A-Rod seem ready to be engaged.
"If you've ever seen the two of them together, it's pretty much the next step. They're, like, annoyingly cute," Ne-Yo said. "Like, stop touching each other."

Lopez recently dropped one big hint that she wants Rodriguez to propose: Her new song "El Anillo," which literally translates to "The Ring." In a behind-the-scenes interview from the set of the music video—which gave us major Game of Thrones vibes—she told ET, "It's more about the value of it. It's kind of like, 'If you want me in your life you have to give me the respect and place in your life that I deserve.'"
She added, "And I think a ring sometimes is a symbol of that but it's more of a symbolic thing." Hopefully, Rodriguez is picking up what Lopez is putting down, and we'll have another royal wedding to look forward to, soon!
RELATED STORIES