Blake Lively Is Back to Trolling Ryan Reynolds on Instagram
It's about time!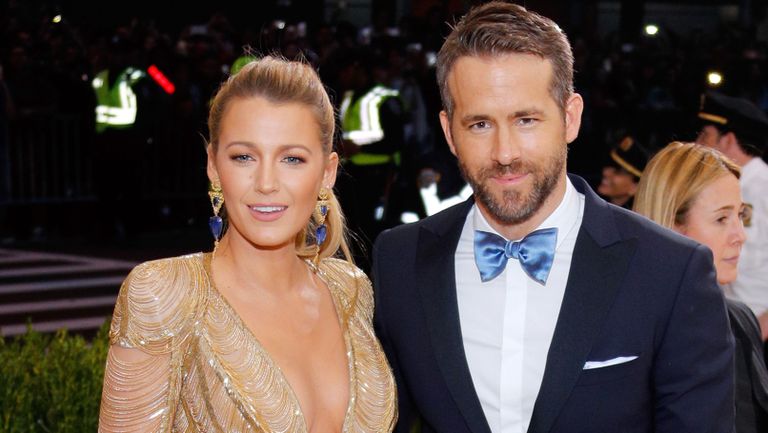 (Image credit: Getty Images)
Just two weeks after Blake Lively unfollowed Ryan Reynolds (and everyone who didn't have the name Emily Nelson) on Instagram, she's back to her usual playful self, hilariously trolling her hubby, Ryan Reynolds.
Yesterday, the Deadpool star posted a picture on Instagram with Hugh Jackman, whom he seems to have randomly bumped into while out getting coffee—maybe for him and Lively?!
He captioned the photo: "Ran into this guy at his coffee shop, @laughingmancoffee. And by "ran into" I mean I followed him there."

(Jackman owns the coffee shop, so maybe it was less of a random bump and more of a purposeful meet-up? We'll never know...)
Leave it to Reynolds to basically troll himself on his own Instagram post. But if his own caption wasn't funny enough already, Lively decided to point out the awkward amount of space between Reynolds and Jackman in the picture.
"Is the extra distance between you supposed to convince me that you DON'T love him more than me?? Nice try," Lively commented.
It gets even better! Jackman joined in on Lively's game and shared his own photo trolling Reynolds.
"We put out word that @laughingmancoffee is looking for a new barista...and, @vancityreynolds shows up? #makeeverycupcount," he wrote.
Lively and Reynolds have had quite a busy week—they've been on the red carpet promoting Deadpool 2, and Reynolds even made time to stop by a Korean singing competition show wearing a unicorn costume. Oh, how happy we are they're back to their fun, trolling ways. We knew it wouldn't be that long!
RELATED STORIES