Adele Just Bought a Fancy Beverly Hills Mansion and It's Absolutely Amazing
It's basically your dream home.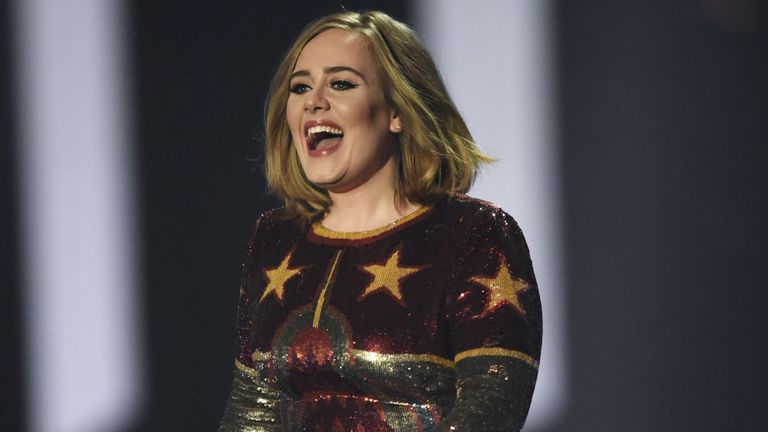 (Image credit: Getty Images)
Adele is moving stateside!
Rumors of the singer quietly house-hunting (opens in new tab) in the Los Angeles area have been circulating since last fall, and it seems she may have finally found her dream home. According to TMZ (opens in new tab), Adele secretly closed on a luxurious Beverly Hills mansion a month ago and has kept it hush-hush since sealing the deal.
Tucked away in one of Beverly Hills' most exclusive gated communities, the 6,600-square-foot residence counts Jennifer Lawrence, Jennifer Aniston and Cameron Diaz among its celebrity neighbors. Adele reportedly shelled out $9.5 million on her new property, which was a steal at $400,000 less than the original asking price of $9.9 million.
The bright, light-filled house features classically elegant interiors updated with modern design details. It boasts four bedrooms and six bathrooms, plus a sleek kitchen and large, open living spaces.
Outside, the beautifully landscaped grounds include a sparkling pools and gazebo. It even has a a treehouse and an outdoor train set, which sounds perfect for Adele's 3-year-old son.
The singer has yet to move into her new California digs as she's still on tour singing to sold-out crowds around the world, but this seems like the ideal abode for Adele to call home whenever she's in America. The star power in the U.S. is about to skyrocket.
I am an experienced editor, writer, and creative strategist, specializing in fashion, beauty, and lifestyle content for digital media outlets, as well as video and social platforms. While I currently operate as a freelance contributor/consultant, with such clients as The Zoe Report, my 10+-year background in the industry was cultivated at the dot-coms of elite publications, including Harper's BAZAAR, ELLE, and Marie Claire.