Meghan Markle's Brother Somehow Blames Prince Harry for Their Ongoing Family Feud
"It's not the Meghan I remember."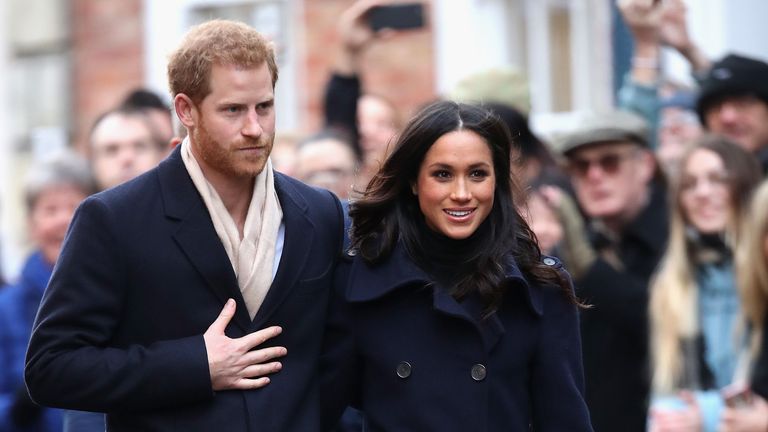 (Image credit: Chris Jackson)
Today in Chapter 642 of The Never-Ending Markle Family Drama (coming to a Netflix series near you soon, probably), half-brother of Meghan Markle, Thomas Markle Jr., has spoken out to blame Prince Harry as the sole cause of the feud between the Duchess of Sussex and her relatives. So that's kind of rude.
Giving a new interview to the Daily Mail to discuss the tense relationship between Meghan's own family and the royal family, Markle Jr began by stating that he considers his half-sister to be a different person now that she is married. "It's not the Meghan I remember," he said. "The Meg I remember was very caring and she cared about everybody—that was important to her. Since Hollywood and being on that show—being a celebrity has changed her. Maybe she feels she is above everybody, maybe even more now."
Laying the blame firmly at Prince Harry's feet, Thomas continued to blame him for Meghan's estranged relationship with her father. "If she wasn't with Prince Harry right now—even if she was still on Suits right now—she would have stopped what she was doing to go and visit [our father Thomas Markle Sr.] and make sure he's okay," he said.
For anyone who needs a quick rewind on this whole thing, Meghan's father Thomas has previously admitted to lying to, and then hanging up on, Prince Harry in the wake of his staged paparazzi photo scandal. After the controversial photos emerged, Thomas then later missed the royal wedding at the last minute, officially citing health issues (although sources close to Meghan claim those were faked). Since then, he, Thomas Markle Jr, and Meghan's half-sister Samantha have all given several tell-all interviews about Meghan's private matters which have reportedly (and unsurprisingly) left the family relationship, and the royal family's involvement, hanging in the balance. And that's what you missed on Glee.
So, sure, Prince Harry, this one's definitely all on you.
RELATED STORY