The Next 'Bachelor' Has Been Announced and Twitter Is Not Happy
Get ready for a whole season of t-shirts under suit jackets!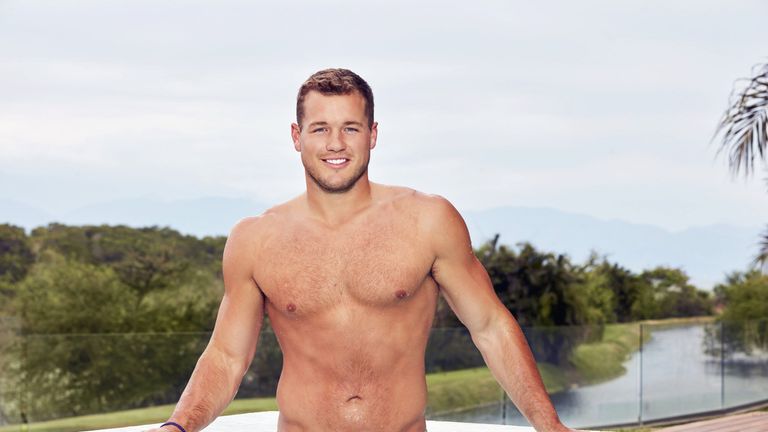 (Image credit: Getty Images)
Get ready for 12 solid weeks of virgin jokes and innuendo, because Colton Underwood is the next Bachelor. Just in case you've been living under a rock for the past six months, Colton Underwood is the fourth-place finisher on Becca Kufrin's season of The Bachelorette, a former football player(?), and a multitude of other traits I'm sure we'll learn more about during his time as The Bachelor.
We do know he's wishy-washy and is really good at sliding in the DMs of women he thinks will be The Bachelorette, if the saga of Colton & Tia from Bachelor in Paradise has told us anything. His charity is named after himself, yet it was created for his cousin with Cystic Fibrosis.
Colton Underwood is the 23rd Bachelor, and Twitter. Is. Pissed.
The penultimate episode of Bachelor in Paradise's fifth season ended with Colton walking off alone, breaking things off with Tia after weeks of the two of them basically ostracizing themselves from the rest of the cast by not being able to choose each other but not wanting the other one to date other people. Clearly, people saw through that ruse.
Rebellion and protests are currently being planned nationwide:
GIVE THE PEOPLE WHAT THEY REALLY NEED, ABC.
This tweet, speaking truth in a time of madness (it's never okay to judge someone for their sexuality, even though ABC most certainly will.)
Underwood (also known as The Artist Formerly Known As Aly Raisman's Ex-Boyfriend) was chosen over fellow contestants on The Bachelorette's 14th season, third-runner-up Jason Tartick and runner-up Blake Horstmann for the titular role, and people even went so far as to hope ABC would pull a last-minute switcheroo.
Don't worry, not everyone's mad. Just most people.
To summarize the sentiment on Twitter in a GIF:
We'll see what's to come from Colton on The Bachelor, but we already know Tia's looking for a new wardrobe for her surprise limo exit.
Amanda Mitchell is a writer and podcaster with bylines at Marie Claire, OprahMag, Allure, Byrdie, Stylecaster, Bon Appetit, and more. Her work exists at the apex of beauty, pop culture, and absurdity. A human Funfetti cake, she watches too much television, and her favorite season is awards season. You can read more of her work at amandaelizabethmitchell.com or follow her on Instagram and Twitter @lochnessmanda.