Prince Charles Is Reportedly Leaving London When Prince Harry Visits Next Week
Harry will be in town to help unveil a statue of his mother, Princess Diana.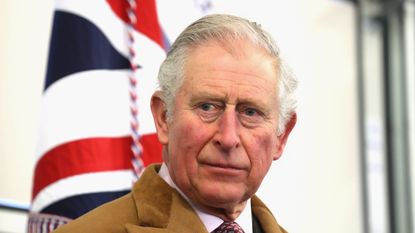 (Image credit: Chris Jackson)
Tensions between father and son do not seemed to have cooled in recent weeks, with reports surfacing that Prince Charles plans to leave town next week when Prince Harry visits London. The Sun claims that Prince Charles will be traveling to Scotland just as his son reaches the U.K., adding that there is "no planned meeting" between the royal family.
"Charles will leave the boys to it," a source told the outlet. "Harry will need to quarantine for at least five days when he lands in England, most likely at Frogmore Cottage in Windsor." They continued, "Charles has made it quite clear he will not be around beyond that because he is going to Scotland. There is no planned meeting between the three of them."
The Duke of Sussex is headed to England soon so that he can help unveil a statue of his mother, Princess Diana on July 1—what would've been her 60th birthday. The ceremony will take place at Kensington Palace, where both Prince Harry and Prince William will put on a "united front." The Sun notes that while they will deliver separate speeches during the ceremony, they "will walk out together out of respect for their mum."
Harry reunited with his family in April during Prince Philip's funeral—where the brothers seemed cordial but ultimately didn't spend much time hanging out. But things have been very strained in recent years, and in particular, following Harry and Meghan's tell-all with Oprah in March. During the interview, Harry revealed how he had barely spoken with his father since moving to California, and things are likely to have worsened considering recent news that Prince Charles will not give Harry and Meghan's children royal titles when he ascends to the throne.
RELATED STORIES