MC Cheatsheet: Barbie Scores a Fashion Internship!
Plus, check out what other sites and stories we've been clicking on today.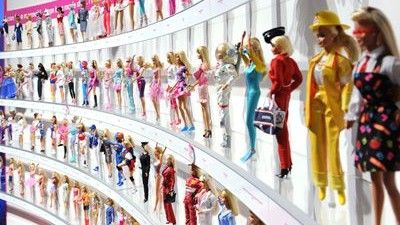 (Image credit: AFP/Getty Images)
Anna: "Oh, Barbie. We know the fashion world seems glamorous, but when you've already been a teacher, a surgeon, and a NASCAR driver, steaming clothes and doing Starbucks runs ain't gonna be fun. Just ask our own fashion interns." Racked
Jessica: "Happy 90210 day, you guys!" Go Fug Yourself
Katie: "Cheaper than a party dress: Betsey Johnson temporary tattoos!" Refinery29
Koryn: "‪The Onion's article on NYC's mass exodus contains 15 profane words, which — if you ask me — is conservative for a story about New York real estate.‬" The Onion
Erin: "So stoked for Lanvin's collaboration with H&M. November can't come fast enough." Fashionista
Kate: "Don't get up from your cubicle now. The 'office feeder' may be lurking. Or one of these other 10 co-workers who you should definitely avoid at the water cooler." Lemondrop
Tell Marie Claire: What are you obsessed with today? Share your faves in the Comments section below!