MC Cheatsheet: Mad Men Finale Reveals Timeless Trend of "Cheating Down"
Plus, check out what other sites and stories we've been clicking on today.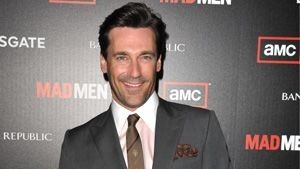 (Image credit: John Shearer/WireImage)
Sophia: "Trying to dodge Mad Men finale spoilers online, I found this crazy explanation for why men enjoy 'cheating down' (i.e. with their secretaries)." Lemondrop
Anna: "Someone decided to hide 100 disposable cameras throughout Wicker Park, a hip neighborhood in Chicago, post clues on Twitter about where to find them, and then post the developed photos when the used cameras were returned — the results are awesome (and are kinda making me miss living in Chicago!)." Take Me With You
Erin: "Four words: Christine O'Donnell, Auto-Tuned." The Frisky
Jessica: "I find Russell Brand to be more and more delightful each day." Vulture
Jen: "After the ridiculously graphic sex scene in last week's Weeds, in which Mary-Louise Parker seduces Zack Morris from Saved by the Bell, can't wait to see what tonight's episode brings." New York Daily News
Kate: "Will Smith's daughter's new video is freakily AMAZING. And people, she's NINE." Gawker
Tell Marie Claire: What are you obsessed with today? Share your faves in the Comments section below!