MC@PLAY: Kat Dennings
Two Broke Girls star Kat Dennings, seen in next month's Thor: The Dark World, can't stop buying vintage books.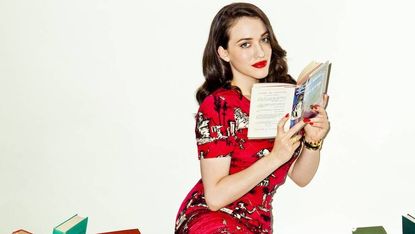 (Image credit: )
I got into reading because: My mom used to take me to The Owl Bookshop in Bryn Mawr, Pennsylvania. You could buy books by the pound.
Favorite literary genre: I like jaunty classics, preferably involving a hapless lady or a magical turn.
Most-loved reads: A Girl of the Limberlost and The Twilight of Magic. My dream is to make one of those into a movie.
Authors I admire: Charlotte Brontë—I collect editions of Jane Eyre—and Colette.
What I love about old books: The smell. It's my crack!
The last time I was book shopping with my boyfriend [actor Nick Zano]: He left and came back and I didn't even notice. I was like, "Where'd you get that coffee?" He'd been gone for two hours. @officialkat