2013 Was The Biebs' Fall From Grace (PHOTOS)
Here's hoping that 2014 brings better luck and one less lonely girl. Never say never.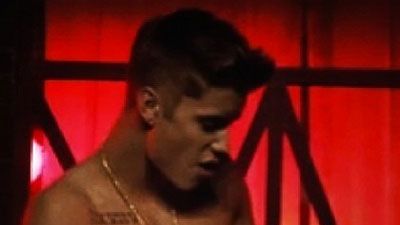 (Image credit: Archives)
Remember this cutie? As a former (and perhaps recovering) Belieber, it hurts our souls to look into his adorable little boy eyes. Especially now that he seems to have traveled so far from that his hoodie and T-shirt roots. We've chronicled 2013 in the life of Justin Bieber, and it's not pretty. Here are seven reasons why:
He split with Selena Gomez. She is just as grounding as she is intelligent and beautiful. Bring JELENA back!
He stopped wearing shirts, thereby beginning the Bieber shirtless #selfie.
He posted this controversial and racially charged artwork to his Instagram. And captioned it, "This is my escape." Dude.
He's had some VERY questionable fashion choices.
The whole Anne Frank Belieber fiasco. Yikes.
Everything that happened at the Great Wall of China. EVERYTHING.
Everything that happened in Brazil. EVERYTHING.
But there's always hope!
Related Stories:

The Best Street Style Looks 0f 2013


The Best and Worst Hairstyles of 2013

Our Favorite Celebrity Instagram Shots
Topics We Hope Tina & Amy Spoof at the 2014 Golden Globes



Follow Hallie Gould on Twitter.