The Sexiest (And Most Naked) Celebs On Instagram
It's the year of the naked Instagram.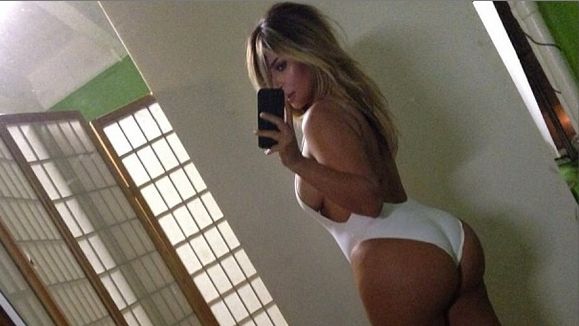 (Image credit: )
Between Miley Cyrus and her twerk revolution, Kim K and her post-baby bod, and Rihanna just being Bad Gal RiRi, this year has been a sensory overload of sexy stars showing off what their mamas gave them. To honor the time when, among other things, Kendall Jenner turned 18, we're taking a look back at the steamy celebrity social media snaps of the year past. Pants optional.
Kendall Jenner
Heidi Klum
Cara Delevingne
Lady Gaga
Rihanna
Kim Kardashian
Miley Cyrus
Nicki Minaj
Sofia Vergara
Ke$ha
Related Stories:
A Week on Instagram: Our Favorite Celeb Shots
Miley Cyrus Licks Cara Delevingne, Shows Off Another Thing She Can Do With Her Tongue
21 Problems Only Single Women Understand
Morning After? There's a Sweatshirt for That.

Follow Hallie Gould on Twitter.