The 19 Best Super Bowl Commercials of All Time
From Betty White to Britney Spears.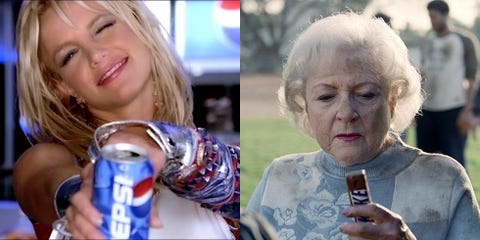 Super Bowl LII airs on February 4 and, as excited as you might be for the game or the halftime show (starring Justin Timberlake, NBD), you can't deny the power of the ads that run during the event. Here's a look back at some of the best Super Bowl commercials of all time.
This content is created and maintained by a third party, and imported onto this page to help users provide their email addresses. You may be able to find more information about this and similar content at piano.io