The 31 Most Cringe-Worthy Oscar Moments of All Time
Remember when host Seth MacFarlane sang about boobs?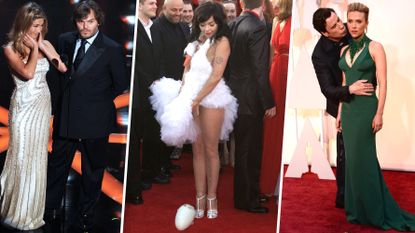 (Image credit: Getty Images)
Are you ready for the 92nd annual Academy Awards? It's all happening on February 9 and we're already assuming Once Upon a Time in Hollywood will snag a bunch of awards and expecting some iconic fashion looks. Ahead of the biggest night in Hollywood, we're taking a look back at some of the most uncomfortable moments we've ever had to watch through our television screens. You know, those moments where it's painful to watch but you can't quite bring yourself to look away. Here's to a 2020 Oscars where everyone keeps their clothes on.
Krystyna was the former Social Media Editor of Marie Claire where she oversaw all things social media and connected with MarieClaire.com readers. She came to Marie Claire from Racked.com, where she was the Community Manager. Before that, Krystyna was at Latina Mag and Cosmo for Latinas. She graduated with a Marketing major from Fordham University.