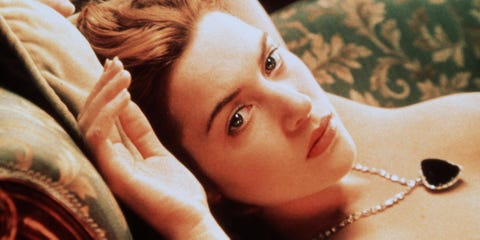 Sometimes, you go to a movie expecting full frontal. Other times...not so much. Whether it was the inexplicable PG-13 rating or nudity from a star who seems too wholesome to strip down (Mary Poppins fans should click away now), audiences were shook when they saw these actors in the flesh. Here, some of the most shocking nude scenes in cinematic history.
Titanic is one of the biggest moneymakers of all time—and the PG-13 rating certainly helped (an R rating limits a film's audience and, thus, its earning potential). But in spite of that family-friendly rating, Kate Winslet went topless for one of the most famous nude scenes ever.
'The Wolf of Wall Street'
Jonah Hill famously wore a prosthetic for his nude scene in The Wolf of Wall Street—but hey, if Martin Scorsese wants you to masturbate with a fake penis, at least he'll get you an Oscar nomination for your trouble.