The Most Shocking Nude Movie Scenes of All Time
Like that time Mary Poppins herself bared all.
Sometimes, you go to a movie expecting full frontal. Other times...not so much. Whether it was the inexplicable PG-13 rating or nudity from a star who seems too wholesome to strip down (Mary Poppins fans should click away now), audiences were shook when they saw these actors in the flesh. Here, some of the most shocking nude scenes in cinematic history.
'The Gift'
In the middle of her run as America's sweetheart/ultimate girl-next-door Joey Potter on Dawson's Creek, Katie Holmes shocked audiences by appearing topless in 2000's The Gift.
"I have done it before when I was young, the right time to do it," the actress said of the nude scene years later, while promoting The Giver in 2014. "But if the part called for it, sure, I'd do it again. I think people need to embrace themselves, their creativity and their bodies."
'Mallrats'
The fact that there was nudity in Kevin Smith's 1995 comedy Mallrats is not what's surprise. The shock of this moment was in the content of the nudity—which featured a topless psychic with a third nipple.
'Starship Troopers'
The co-ed, naked shower scene in 1997's sci-fi satire Starship Troopers is a bit jarring at first, but shouldn't be to surprising, considering the movie was directed by Paul Verhoeven, the man behind the camera for Showgirls and Basic Instinct. Still, the weirdest, most surprising thing about the nudity in the scene is the part viewers can't see: The crew was naked during filming, too.
"One cast member said they would only get naked if we did," Verhoeven told Empire. "Well, my cinematographer was born in a nudist colony and I have no problem with taking my clothes off, so we did. It is strange, but of course Americans get more upset about nudity than ultra-violence. I am constantly amazed about that. I mean, I haven't seen any sex scenes in American film that are anything other than completely boring. A bare breast is more difficult to get through the censors than a body riddled with bullets."
'Short Cuts'
In Short Cuts, Robert Altman's 1993 comedy-drama, audiences were surprised by a controversial scene of waist-down nudity from Julianne Moore.
"People ask all the time if sex scenes and nudity are hard," the actress later said, reflecting on the nude scenes she's filmed during her career. "What's hard? Not the lines or the physicality, but the emotion."
'Trainwreck'
In Amy Schumer's 2015 rom-com Trainwreck, John Cena stole the show as one of Amy's regular hookups. After one of the film's most hilarious sex scenes, Cena nearly bared all—save for what a tiny washcloth could cover.
'Forgetting Sarah Marshall'
It's pretty standard to see nudity in an R-rated comedy. In fact, we go in expecting raunchiness and a least some nakedness at this point. But because #sexism, usually it's the women who strip down. So when Jason Segel went full frontal in Forgetting Sarah Marshall, jaws dropped.
'Titanic'
Titanic is one of the biggest moneymakers of all time—and the PG-13 rating certainly helped (an R rating limits a film's audience and, thus, its earning potential). But in spite of that family-friendly rating, Kate Winslet went topless for one of the most famous nude scenes ever.
'The Big Lebowski'
The Big Lebowski is one of the least predictable movies ever, and perhaps its least predictable moment might just be when Julianne Moore swings from the ceiling while fully nude. (To be fair, her character was making "vaginal art.")
'Any Given Sunday'
Oh hey, it's just Cameron Diaz, all business-like, walking into an NFL locker room. And then BAM: Penis. So much penis.
'About Schmidt'
There's nothing Kathy Bates can't do—including nail a nude scene. Her nonchalant nakedness in About Schmidt's hot tub moment was completely amazing and completely surprising.
'The Wolf of Wall Street'
Jonah Hill famously wore a prosthetic for his nude scene in The Wolf of Wall Street—but hey, if Martin Scorsese wants you to masturbate with a fake penis, at least he'll get you an Oscar nomination for your trouble.
'Team America: World Police'
Does it count as nudity if it's puppets? When it's as utterly shocking as the sex scene in Team America: World Police, yes.
'The Fifth Element'
Another PG-13 movie that snuck in some light nudity: The Fifth Element shows a fully naked Leeloo being born. To be clear, we're obviously all born naked—just not all of us are born looking like a 22-year-old Milla Jovovich.
'The Whole Nine Yards'
This movie is rated R, and it definitely earned its rating: Amanda Peet's unexpected gun-wielding nude scene is just one of the many scenes she steals.
'Hackers'
Angelina Jolie is currently one of the biggest stars in the world, but she was just a 20-year-old up-and-comer when she very briefly bared her breast in this PG-13 movie.
'Trading Places'
Jamie Lee Curtis has starred in so many horror movies that she's earned the nickname "Scream Queen." Interestingly, she never went nude in these films (as Scream taught us, getting naked during a scary movie ensures you're in for a bloody end), so fans were shocked when she nonchalantly went topless in the 1983 comedy Trading Places.
'S.O.B.'
In 1981, America's sweetheart Julie Andrews (yes, she played Mary Poppins...and Maria Von Trapp) went fearlessly topless in S.O.B., a movie written and directed by her husband Blake Edwards.
'Choke'
This 2008 dark comedy based on the novel of the same name by Chuck Palahniuk isn't a surprising place to find nudity, but we'll admit that we were shocked to see Community star Gillian Jacobs go topless in the flick.
'Just One of the Guys'
This PG-13 teen comedy from the '80s has a classic, very Twelfth Night-y—high school girl poses as a guy to prove sexism is a thing. Pretty normal, right? The surprising thing is that, at the very end of the movie, to reveal her true sex, our heroine rips open her tux, exposing her, uh, secret. Didn't see that coming.
'Romeo and Juliet'
We've pointed out plenty of PG-13 nudity, but the old-school Romeo and Juliet from 1968 wins the award for the most family-friendly nude scene. The film is rated PG, yet features a blissfully topless Juliet after her wedding night with Romeo.
'Bare'
With a title like Bare, you knew this one was going to have some less-than-clothed moments. But the 2015 drama forced the world to see Glee star Dianna Agron in a very new light.
'Malicious'
Molly Ringwald spent the '80s making a name for herself as the princess/girl next door of teen movies. By 1995, she was ready to shed the squeaky clean teen queen vibes and she did exactly that in an erotic thriller called Malicious, in which she played a "disturbed medical student" who stars stalking her school's star baseball player after a brief fling.
'All the Right Moves'
If you wouldn't exactly expect nudity in an '80s sports drama starring a pre-couch jumping Tom Cruise, then you're not alone. If you really wouldn't expect that nudity to come from Lorraine McFly herself, Lea Thompson, then you're also not alone, but that's exactly what you'll get in All the Right Moves.
Celebrity news, beauty, fashion advice, and fascinating features, delivered straight to your inbox!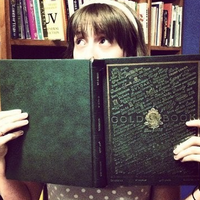 Kayleigh Roberts is a freelance writer and editor with more than 10 years of professional experience. Her byline has appeared in Marie Claire, Cosmopolitan, ELLE, Harper's Bazaar, The Atlantic, Allure, Entertainment Weekly, MTV, Bustle, Refinery29, Girls' Life Magazine, Just Jared, and Tiger Beat, among other publications. She's a graduate of the Medill School of Journalism at Northwestern University.