The Most Expensive Celebrity Weddings of All Time
Guess our invite got lost in the mail?!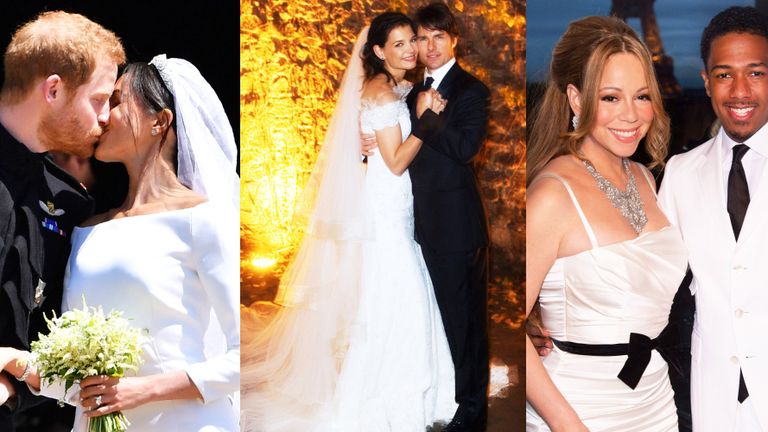 (Image credit: Getty Images)
When you're a celebrity, all bets are off when it comes to your wedding day. Some A-listers don't always live by this rule and prefer to keep things low-key (lookin' at you, Lily Allen, and David Harbour), while others go all out. This usually means destination weddings, six-figure wedding gowns, spending insane amounts of money on security to keep paparazzi at bay, and a bunch of other expensive details. After all, it's a once-in-a-lifetime event...well, for some. Ahead, dive into some of the most expensive weddings of all time, and perhaps find some inspiration for your own special day. (A girl can dream.)
Bianca Rodriguez is the Commerce Editor/Writer at Hearst Magazines Digital Media, where she covers fashion, beauty, home, and more. She likes long walks through shopping malls, a good book, and thinks a closet without platform sneakers is a travesty.