Celebrity Couples on How They First Met
"We went on a double date. She was on a date with another guy and I was on a date with another girl."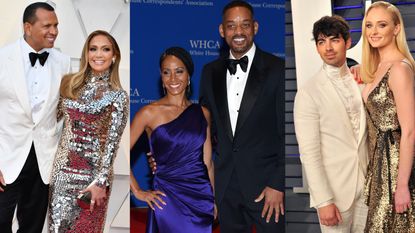 (Image credit: Getty Images)
Good ol' fashioned love stories aren't reserved for the big screen. Let's take a trip down memory lane and see how paths collided for these famous celebrity couples, ahead, from John Legend and Chrissy Teigen to Miley Cyrus and Liam Hemsworth. Some of these iconic pairs are still together and some, sadly, are not, but their meet-cute stories will live on forever.