11 Biggest Celebrity Meltdowns
From Mel Gibson's rants to Naomi Campbell's repeat offenses, watch out for some of the worst tempers out there.
From Mel Gibson's rants to Naomi Campbell's repeat offenses, watch out for some of the worst tempers out there.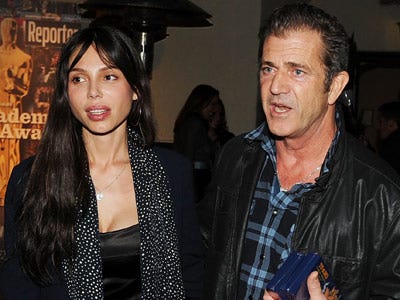 Mel Gibson Talks Too Much
Whatever happened to the guy who tore at our heartstrings in Forever Young and Braveheart? Now, we're just left with the heavy breathing of an enraged man who took great issue with the mother of his 8-month-old love child. When a half-dozen audiotapes of phone calls with his ex, Oksana Grigorieva, were released in July, the jig was officially up. Not only did he mouth off about revealing dresses, breast implants, and the N-word, but he also called his former girlfriend a "mentally deprived idiot" he "owns"...and even threatened to kill her. Can't imagine he'll be starring in any rom-coms after this.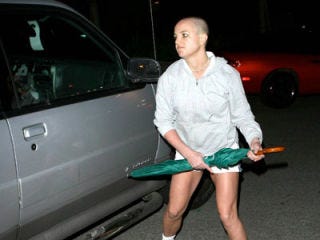 Britney Spears Helps the Paps Stay Dry
It's hard to pick just one crazed Brit moment from the bunch, but when she wielded a green umbrella on a rain-free night back in 2007, she seemed to have reached her limit. The pop star — who was still showing off her new self-made buzz cut — bashed a paparazzo's SUV with odd choice of weapon. But why? Four months after the fact, she claimed she was doing it to prepare for a movie role but unfortunately didn't get the part. Whatever you say, B...just put the parasol down.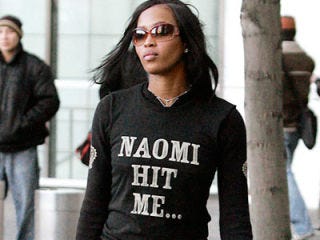 Lawrence Schwartzwald/SplashNews
Naomi Campbell Remains Consistent
If you have crossed paths with the supermodel and not been attacked, consider yourself lucky. Formerly charged with hurling a cell phone at her maid (because of a vanished pair of jeans) and later for kicking and spitting at police in a rage over a missing piece of luggage, what more could one model do? Well, in March, her driver said she assaulted him from the backseat before hopping out and running away.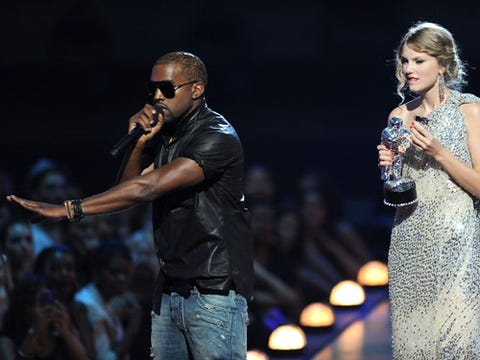 Kanye West Gives the Greatest Insult of All Time!
When Eminem scolds your bad behavior, you know you've really bleeped up. The rapper and pretty much the entire world rose up against Kanye for stepping onstage at 2009's MTV Video Music Awards, just as 19-year-old country-singing cutie Taylor Swift began accepting her award for Best Female Video. His now classic speech? "Yo, Taylor...I'm going to let you finish, but Beyoncé had one of the best videos of all time! One of the best videos of all time!"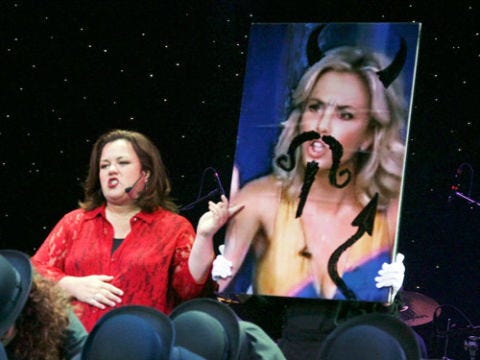 Rosie O'Donnell Busts Out the Sharpies
Rosie's tumultuous tenure on The View included more than a few bickering matches with the yin to her yang, conservative Elisabeth Hasselbeck. Not one to leave well enough alone for long, Rosie busted out a life-size poster of the onetime Survivor competitor, made out to be the devil, on a cruise for gay and lesbian families. Where are the lifeboats, again?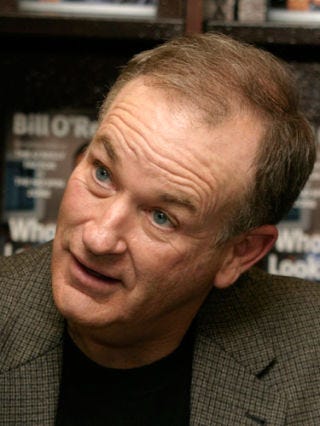 Giulio Marcocchi/Getty Images
Bill O'Reilly Does It Live
It isn't as if the Fox News pundit isn't known for his short fuse, but when an
old clip
from his days anchoring
Inside Edition
resurfaced online, you quickly take pity on the poor sap who wrote the script for O'Reilly's teleprompter. He wasn't quite happy with what he was reading, so exclaimed: "Fu** it! We'll do it live!" (Which, to everyone's great pleasure, inspired a
catchy techno remix
.)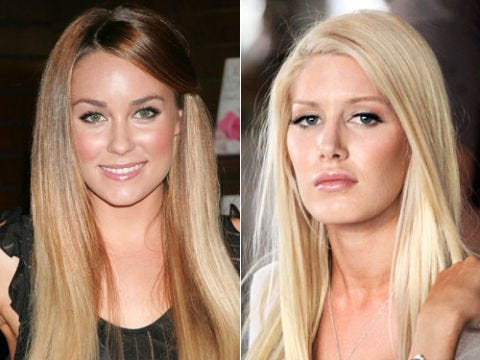 D Livingston/Getty Images
Lauren Conrad Feuds On
LC and Reality Show Barbie — a.k.a. the pre-plastic-surgery-enhanced Heidi Montag — fought for seasons upon seasons of The Hills over a purported (that's right, it doesn't even exist) sex tape. We may not care, but we'll never forget.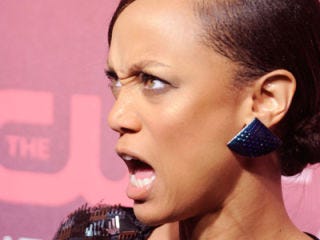 Tyra Banks Scolds Happy Models
The world's next Oprah has had her fair share of odd moments on her daytime talk show (no, we haven't yet forgotten the time she pretended to have rabies and foamed at the mouth), but it was on a 2008 episode of
America's Next Top Model
that she really lost it. Because contestant Tiffany didn't get emotional following her elimination (she smiled and told her cohorts not to be upset), Ms. Banks was prepared to bring the tears … and the
life lessons
.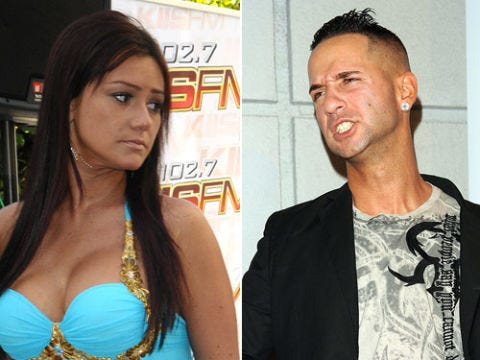 Jason LaVeris/FilmMagic (left); Andrew H Walker/Getty Images (right)
J-Woww Takes Care of The Situation
Forget Snooki's punch heard 'round the world. It was Jersey Shore's J-Woww (that's Jenni Farley) who really shocked us with her multiple bitch-slaps against Mike "The Situation" Sorrentino after getting kicked out of da clubs. Okay, it wasn't that shocking.
Christian Bale Appreciates Quality Method Acting
It was a movie whose previous star was Arnold Schwarzenegger, so there was little reason anyone should have taken things too, too seriously on the set of Terminator Salvation. But in 2009, just a few months before it was set to release, Christian's expletive-laden rant at an unsuspecting crew member leaked online...and the publicity team behind the flick likely took the week off.
This content is created and maintained by a third party, and imported onto this page to help users provide their email addresses. You may be able to find more information about this and similar content at piano.io