Adele, Jennifer Lawrence, and Harry Styles Go on an Inexplicable, Impromptu Dinner Date
They were all in one place! At the same time!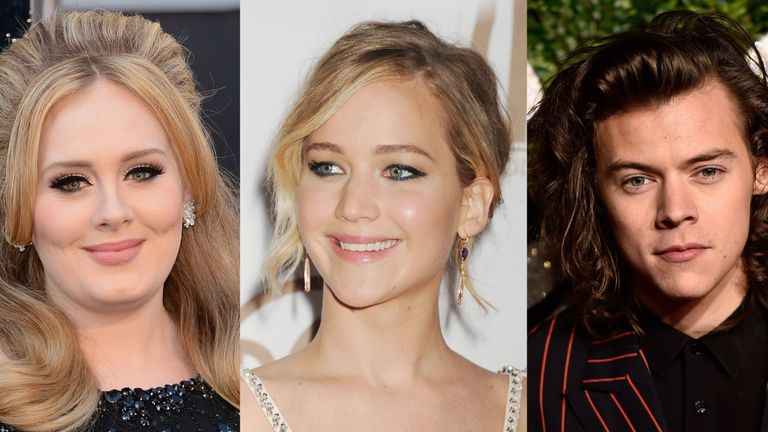 (Image credit: Getty Images)
This is the stuff of fan-fic fantasy: Harry Styles and Adele are enjoying a lovely albeit business-y dinner when—who's that they see across the room? By golly, it's Jennifer Lawrence, having a dirty martini with her girlfriends.
Adele, who's too real for Hollywood power play, puts down her white wine and goes over to JLaw's table, where they talk and laugh like old friends and not like celebrities who don't really seem to have anything in common. What they might have discussed:
Adele's upcoming collaboration with One Direction
Why Harry didn't tag along
Jennifer's fear of singing, which, like this conversation, theoretically shouldn't exist
Now go forth and write, Hardele-Law shippers—situations like this are what Tumblr was made for.
You should also check out:
Are Jennifer Lawrence and Chris Martin Back On?
Harry Styles Runs into Cara, Kendall as All His Exes Convene in London
Music News Alert: Katy Perry Confirmed to Play Super Bowl, Adele Won't Release New Album Till 2015