Even 'Fifty Shades' Can Sound Good When Jamie Dornan Reads It to You in a French Accent
"I found some baby oil. Let me rub it on your behind."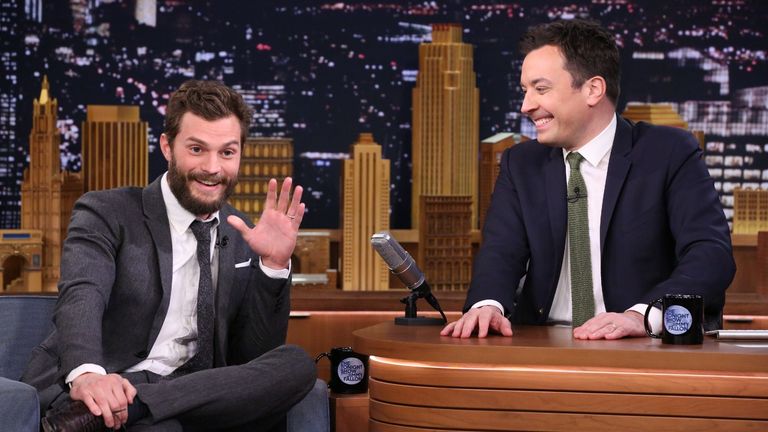 (Image credit: Getty Images)
Jamie Dornan, exemplary specimen of male beauty and Christian Grey in the upcoming Fifty Shades movie, stopped by The Tonight Show on Monday, where he and Jimmy Fallon said words such as "nipple clamps" and "medulla oblongata" in various accents.
It was all part of a cheeky and rather entertaining game in which the pair took turns reading suitable-for-TV lines (yes, surprisingly, there are some) from E L James's book as Russians and Frenchmen and…the citizens of County Cork. (It's OK—Dornan's from Northern Ireland, so he knows what that sounds like.)
Jamie's impressions are nothing to be sniffed at, but really—can anyone top Kevin Spacey at imitating other people? Watch the video below.
You should also check out:
Three New 'Fifty Shades' Parodies That Are Probably Better Than the Real Thing
The First Lawsuit Against 'Fifty Shades' Is Just as Ridiculous as You'd Expect