Here's How Celebrities REALLY Make Their Money
Trust us, it ain't the day job.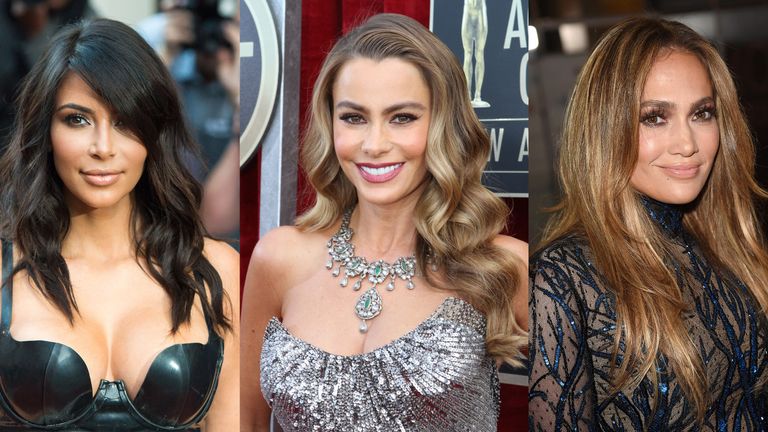 (Image credit: Archieves)
Lifestyles of the rich and the famous, am I right? Honestly, we wish we could have just a small portion of what some of these stars make, so we could live it up in a penthouse apartment and have a chauffeur. (Or maybe just pay off our student loans.) But funnily enough, celebrities don't just make money off of their jobs. In today's economy, it's all about diversifying that portfolio—meaning the stuff you know them for isn't really the stuff that makes them rich. Here's what is.
Endorsements
Sofia Vergara has been named the highest paid actress for three straight years, earning numbers we can't even imagine ($37 million alone in 2014), but while Modern Family and other acting gigs make up some of her cash flow, they're certainly not the bulk of it. Instead, her endorsement deals with Diet Pepsi, CoverGirl, Head & Shoulders, AT&T, and even a medication—Synthroid—are where she makes the big bucks.
Perfumes and Beauty
Britney, Mariah Carey, Taylor Swift…most big-name celebrities know that coming out with their own perfume is an easy way to make some serious pocket change. And don't forget to bow down to the queen of the celeb fragrance category—Jennifer Lopez—who comes in with 18 perfumes. (We're waiting on 19, J.Lo…)
Apps and Social Media
Do you want to know how much Kim Kardashian's app has made thus far? $200 million. (CURSE YOU, KARDASHIANS!) And Kim K isn't the only one with a foot in the tech world—Selena Gomez, Will Smith, Jay Z, Justin Bieber, Edward Norton, Ashton Kutcher, and a slew of other stars are all investors behind apps and tech companies, making us wonder if Silicon Valley is really just Hollywood and we've all been duped.
Restaurants
From Justin Timberlake's NYC restaurant Southern Hospitality to Eva Longoria's Hollywood eatery Beso, celebrities know that putting their name and money behind a restaurant can help bring in even more dollars and cents.
Royalties
Fun fact: Aerosmith has earned more money from the video game Guitar Hero: Aerosmith than any of their albums, concerts, or even their own merchandise. From Spotify to that Subaru commercial, musicians are seriously rakin' in the cash while their licensing does all the work for them.
But you know what they say—more money, more...ugh whatever.
You should also check out:
Charlize Theron Had to Negotiate to Get the Same Salary as Her Next Male Costar
Jennifer Lawrence Made More Money Than Any Other Actor in Hollywood This Year
Why Women Don't Talk About How Much Money We Make—But Why We Should