Now We Know Why Kim Kardashian Went Blonde—and Then Went Right Back to Black
Celebrity beauty mystery = solved.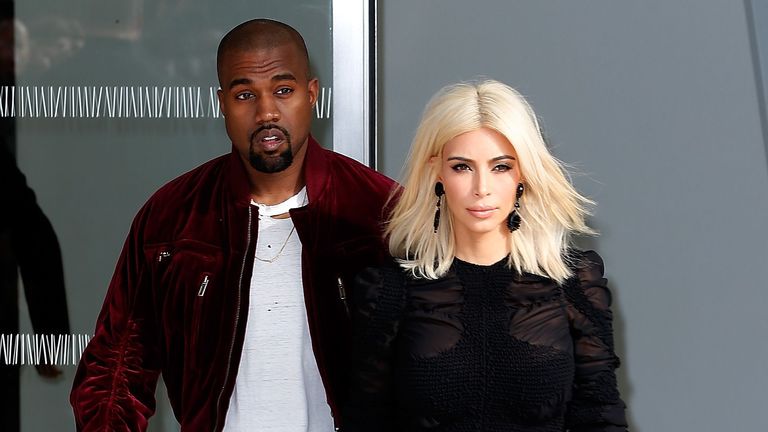 (Image credit: archive)
The greatest mystery of recent weeks—aside from The Jinx, the sudden rise of celebrity dopplegängers, and why men make more money than women even in a woman-dominated field—is Kim Kardashian's flurry of drastic hair changes. From long and black to short and black to short and blonde to short and white-blonde to, as of yesterday, short and black...we internet journalists are a little bit dizzy over the whole thing, to be honest.
Why, we've wondered? Especially when bright blonde can be so damaging that it requires genuine commitment from its wearers? Is she just, like, changing her mind a lot?
Well now we know. Kardashian posted a photo tonight that made one thing clear: The blonde was for a reason, even if it was short-lived.
Kim K. did the extreme dye job all for the sake of Fashion Week, which means, we can surmise, she always planned to go right back to black. Which lends credibility to that whole rumor that she never really dyed her hair at all but was actually wearing a wig.
Well if you're going to make a major image change—or a partially major image change with a wig underneath—Fashion Week is probably the best time to do it. Between the front rows and the paparazzi, you're guaranteed to make some buzz.
Nancy Drew out.
You should also check out:
The Latest Jaw-Dropping Celebrity Hair Transformations
Tracking Kim Kardashian's Total Hair Overhaul
Kim Kardashian Cut Her Hair. WE REPEAT: Kim Kardashian Cut Her Hair