Maisie Williams Had the Best Possible Reaction to You-Know-Who's Death on 'Game of Thrones'
Her words speak for all of us.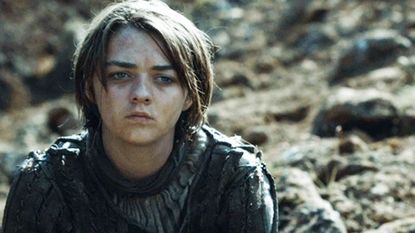 (Image credit: HBO)
Unless you live on a desert island, you know that something truly terrible happened on the season finale of Game of Thrones, because Twitter exploded in an unmitigated torrent of outrage and despair (and because you read our awesome recap, obvs). But just to cover our butts, SPOILER ALERT, stop reading if you haven't somehow haven't seen it yet, etc. etc.
Okay, moving on.
Ahem.
Jon Snow, hunk extraordinaire, was stabbed to death. (Meaning our haircut-based prediction was right!)
http://ivegotmyneedle.tumblr.com/post/121556831796/for-the-nights-watch
People were very upset.
http://a-crowded-tapestry.tumblr.com/post/121553982114/what-the-fuck-just-happened
So when Maisie Williams, AKA Arya Stark, did a Twitter Q&A on Monday, the inevitable question of how she dealt with this blow came up.
https://twitter.com/Maisie_Williams/status/610566508427747328
After all, Snow and Stark had a special, half-sibling bond. Remember when he gave her Needle? *SOB*.
http://weareguardians.tumblr.com/post/121687063469
But, it's all going to be okay, because if there's one thing we know about Jon Snow, it's that he always comes through.
http://carloscaicedo.tumblr.com/post/121687054245/no-worries
Celebrity news, beauty, fashion advice, and fascinating features, delivered straight to your inbox!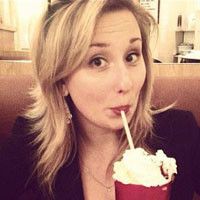 My writing has regularly appeared in The New York Times, The Paris Review, Salon, VICE, Guernica, The New York Observer, BuzzFeed, Cosmopolitan, Seventeen, Esquire, Elle, Harper's Bazaar, and many more publications.

I was previously the Senior News Editor at Best Life Online and the Viral Content Editor in the Newsroom of Hearst Digital Media. My portfolio consists of a vast and diverse body of work that includes personal essays, lifestyle articles, breaking news posts, and viral content. My areas of expertise, however, are Russia, sex and relationships, and mental wellness.