9 Things You Never Knew About Miley Cyrus, Courtesy of Her Marie Claire Cover Interview
The star opens up about her grueling life on Hannah Montana—and how it gave her body image issues she's just now getting over.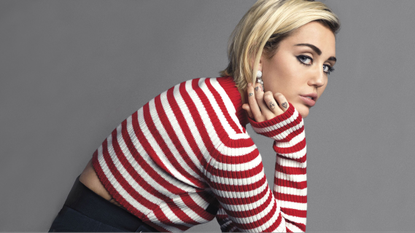 (Image credit: Mark Seliger)

Miley Cyrus is Marie Claire's September cover girl, and she doesn't mince words in her candid interview with writer Allison Glock. Here, nine no-holds-barred moments from our September issue, on newsstands August 18.
1. Growing up on 'Hannah Montana' gave her unrealistic beauty standards.
"From the time I was 11, it was, 'You're a pop star! That means you have to be blonde, and you have to have long hair, and you have to put on some glittery tight thing.' Meanwhile, I'm this fragile little girl playing a 16-year-old in a wig and a ton of makeup. It was like Toddlers & Tiaras. I had fucking flippers."
2. And those beauty standards led to body-image issues.
"I was told for so long what a girl is supposed to be from being on that show. I was made to look like someone that I wasn't, which probably caused some body dysmorphia because I had been made pretty every day for so long, and then when I wasn't on that show, it was like, Who the fuck am I?"
3. While filming 'Hannah Montana,' Miley worked 12-hour days—such long hours that her mom suggested bringing in lights for seasonal affective disorder.
"Every morning, I was getting coffee jammed down my throat to wake me up. I just had to keep going, be tough, be strong. Everything happened to me on that set."
4. She even got her first period while shooting the show...and wearing white pants.
"It was so embarrassing, but I couldn't leave. And I was crying, begging my mom, 'You're going to have to put the tampon in. I have to be on set.'"
5. Around the same time, she began to suffer from anxiety.
"I would have anxiety attacks. I'd get hot flashes, feel like I was about to pass up or throw up. It would happen a lot before shows, and I'd have to cancel. Then the anxiety started coming from anxiety. I would be with my friends, thinking, I should be having so much fun. You get in this hole that seems like you're never going to be able to get out of."
6. She thinks perfection has the power to hurt women.
"When you look at retouched, perfect photos, you feel like shit. They lighten black girls' skin. They smooth out wrinkles. Even when I get stuck on Instagram wondering, Why don't I look like that? It's a total bummer. It's crazy what people have decided we're all supposed to be."
7. She doesn't want to be a traditional beauty-brand spokesperson.
"I'm probably never going to be the face of a traditional beauty company unless they want a weed-smoking, liberal-ass freak. But my dream was never to sell lip gloss. My dream is to save the world."
8. She has a major crush on Joan Jett.
"When introduced Joan Jett into the Rock and Roll Hall of Fame, I said, 'The reason I'm here tonight is because I want to fuck Joan,' everyone laughed because they thought it was a joke. It wasn't."
9. And Caitlyn Jenner considers her a friend.
"We've talked a lot about how you can never make every single person happy. We always laugh about people saying she transitioned to be famous. Which is crazy. Caitlyn has to tell her story, because if she doesn't, everyone else is going to tell it for her."
Be sure to check out this intimate-yet-fun video from Cyrus' cover shoot—because you can never have too much of this girl in your life:
Marie Claire email subscribers get intel on fashion and beauty trends, hot-off-the-press celebrity news, and more. Sign up here.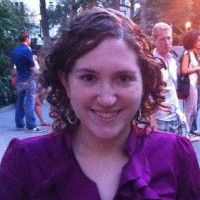 Megan Friedman is the former managing editor of the Newsroom at Hearst. She's worked at NBC and Time, and is a graduate of Northwestern's Medill School of Journalism.