Every Single Thing Dakota Johnson and Jamie Dornan Have Said About Filming 'Fifty Shades' Sex Scenes
Actual quote: "You put all your essentials in a little bag and you tie it up like a little bag of grapes."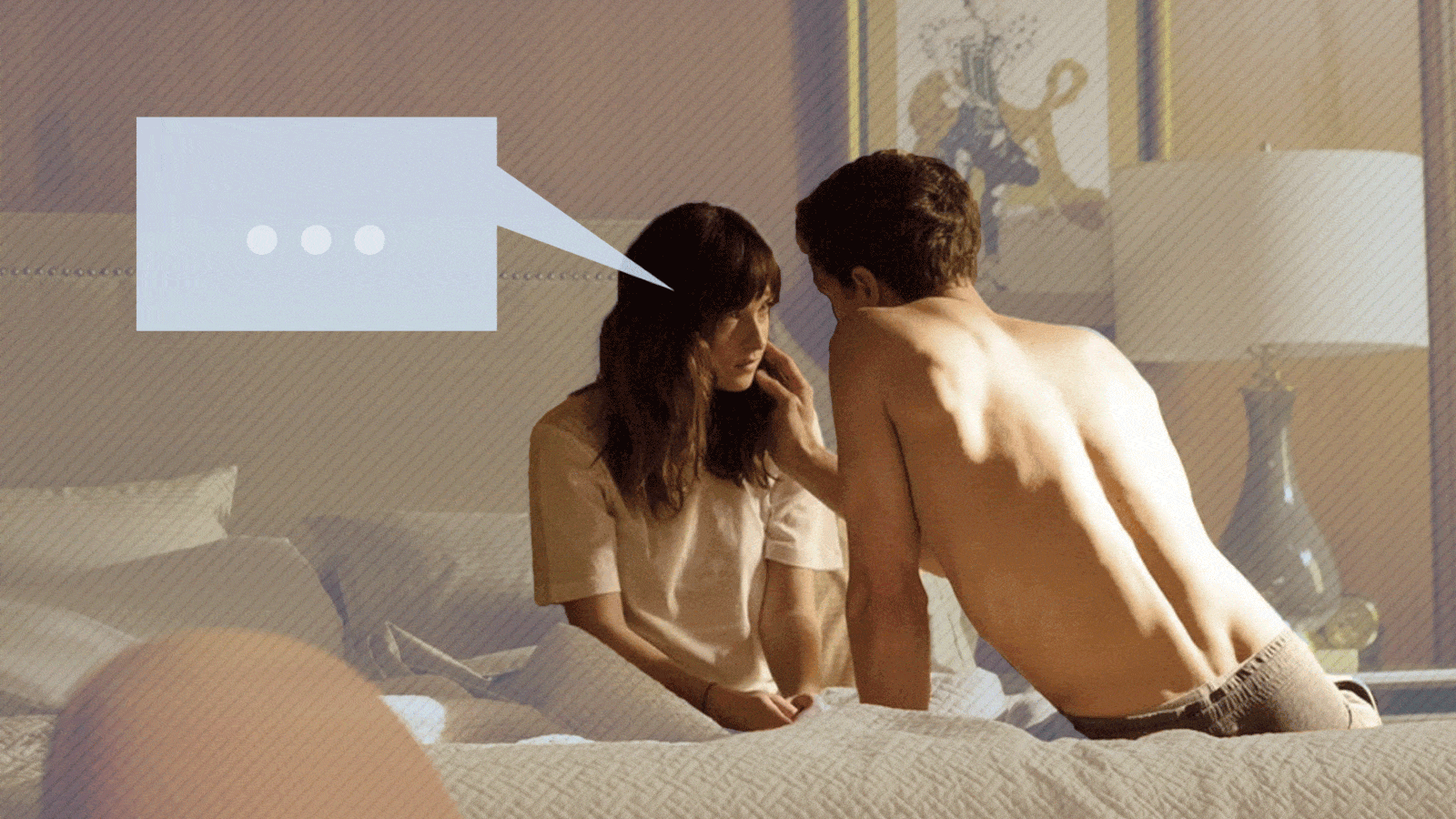 (Image credit: Focus Features)
The Fifty Shades franchise has brought us many things, but mostly it's brought us sex. Just, so much sex. And filming that much sex is a chore. We already know nitty gritty details like the fact that Jamie Dornan had a "cover over his penis," that pubic hair was added "post production," and that Dakota Johnson used a butt double—but let's hear from the actors themselves. Presenting—without further comment but with tons of gifs—everything Johnson and Dornan have said about filming their notorious sex scenes.
They 100 percent pre-game.
"Shot of whiskey [and] mints...He does pushups and I just lay there and drink whiskey." — Dakota Johnson, on her pre-sex scene ritual
It's all about the performance...
"There were no inhibitions, and it was very honest, very trusting. But I mean, what a gamble! What if he had turned out to be a total dick? There's no makeup. There are no clothes to tell you a bit about the story. There's no jewelry to give you a clue about social status. So it becomes purely about the performance." — Dakota Johnson
Sex takes literally forever.
"We're not having actual sex. But I've been simulating sex for seven hours straight right now and I'm over it. It's not…comfortable. It's pretty tedious." — Dakota Johnson
Dornan is ultra protective of Johnson.
"She's the one who is very naked and tied up. As in the story, I'm the one who's in control of it so [filming the sex scenes] was far harder for her...It makes sense to be in the position she is between action and cut, but when they called cut, as the closest person to her I felt the need to throw a dressing gown over her, untie her, make sure everyone kept their distance for a while until she was comfortable. I'd be a pretty awful human being if I didn't do that." — Jamie Dornan
No, there aren't hundreds of crew members watching.
"The set was very closed. It's not like there were hundreds of people around...Sam [Taylor-Johnson] and I would watch playback and really figure out: 'Do we need to put a camera here? Should I take a breath at this moment?' It was really important to us to convey the underlying intense emotion throughout all of these sex scenes." — Dakota Johnson
Everyone on set is completely chill.
"I'm not afraid of nudity. I think women are beautiful. But it's not easy to take off your clothes in front of a ton of people. It doesn't become easier, but everybody understands it. Nobody's weird about it. At least, not on set." — Dakota Johnson
Dornan has no effs to give when it comes to being naked.
"I do not really care about the whole nudist aspect of what is required of me as an actor. I hope there is some degree of modesty remaining, but I am not a prude in any way. I'm not saying my parents were walking around the house naked, far from it, but I come from a liberal background where I don't think my family have ever been shocked by sex or nudity or any of that sort of stuff." — Jamie Dornan
Dornan is not here for his sock
"Your dignity is intact as much as it's all tucked away in a little flesh-colored bag... As a guy you put all your essentials in a little bag and you tie it up like a little bag of grapes and it's tucked away. Its quite a peculiar thing to do every day." — Jamie Dornan
And PSA: he's also not here for his sex face.
"It's the worst thing imaginable. For all the reasons anyone would think, most people would like to keep their sex face private. The idea of a million people seeing that! I hope it happens quite fast!" — Jamie Dornan
Dornan tries to make Johnson laugh on set.
"There's probably more sex in it. My temptation is always just to try to make Dakota [Johnson] laugh...When there's a moment when I'm meant to orgasm, I'll be like, 'Doodle-doo dee-doo!'" — Jamie Dornan
Follow Marie Claire on Facebook for the latest celeb news, beauty tips, fascinating reads, livestream video, and more.
Mehera Bonner is a news writer who focuses on celebrities and royals.