The Way Dakota Johnson and Jamie Dornan Prepare for Sex Scenes Is Beyond Hilarious
Hint: whiskey is involved.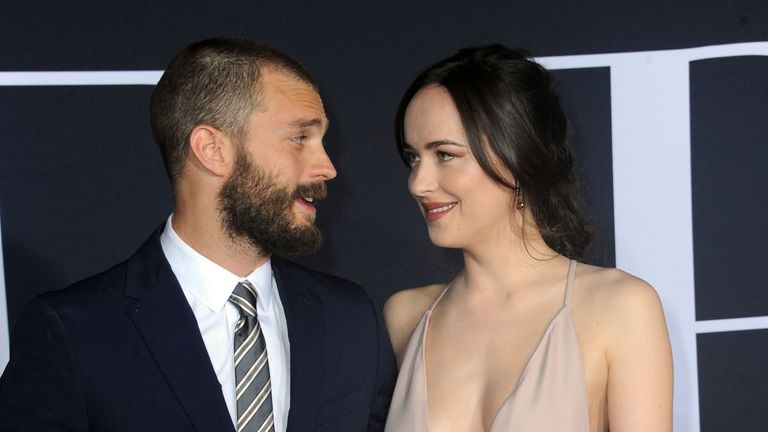 (Image credit: Archives)
When Dakota Johnson and Jamie Dornan filmed Fifty Shades of Grey, they had only been friendly acquaintances for five weeks. In other words, they hardly knew each other, so yeah, filming sex scenes was slightly awkward.
"[Now] it's been three years, and Dakota and I are very close," Dornan told ET. "We've got a great sort of love and respect for each other. We're great friends and I think that makes it easier, you know? So it's definitely more comfortable."
That said, things still get weird when simulating NSFW scenes with your BFF, which is where the pair's pre-sex routine comes in: whiskey and push-ups. Yep, when asked what she and Dornan do to prepare for sex, Johnson said "Shot of whiskey [and] mints," adding, "He does pushups and I just lay there and drink whiskey."
Oh, to be a fly on that wall.
Follow Marie Claire on Facebook for the latest celeb news, beauty tips, fascinating reads, livestream video, and more.