The 4 Most Likely Ways Taylor Swift Will Stage Her Comeback
Will she take the VMA stage with Kanye, y/n?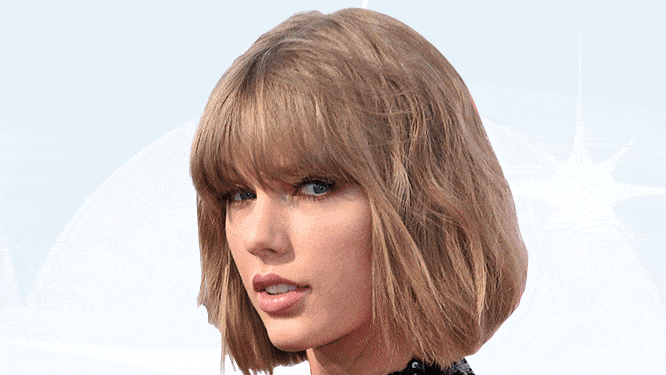 (Image credit: Archives)
Much like Carmen Sandiego, Taylor Swift is currently in hiding and has been since early 2017. Why? Ostensibly because she's been working on new music. But the pop star's disappearance from the public eye might have something to do with an inarguably rough 2016—complete with highly publicized relationships, a takedown courtesy of Kim Kardashian, and accusations of being apolitical during the most important election of our generation. Taylor herself once told Kanye West about her concerns regarding "over-exposure," and it seems she took them very seriously: by disappearing altogether. But after six months in hiding, Taylor is poised for a return to the spotlight with an album expected this Fall/Winter—and there are several ways said return could go down.
1. A Visual Album
Thanks to Beyoncé's Lemonade (a work of art so powerful it had people changing their religion to Beysus), Frank Ocean's Endless, and Brad Paisley's Love and War (LOL, JK), visual albums are becoming an increasingly popular medium for storytelling. And if we know one thing about Taylor, it's that her music is highly narrative and typically based on events in her own life.
A visual album—while definitely a risk since fans will doubtless accuse her of copying Beyoncé—is a chance for Taylor to tell her story on her terms instead of relying on the publicity machine. But the thing is: fans want to know what Taylor's been doing. More to the point, they what to know what she's been thinking and feeling since she went into hiding. A visual album would *only* be succesful if it was a direct confrontation of all the drama that took place back in 2016/17—from her highly publicized relationship with Tom Hiddleston, to her feud with Kim Kardashian. The more meta she gets, the better, so here's to hoping there will be footage of her squashing some snake emojis.
2. A September Issue
Though this isn't the most groundbreaking option, Taylor could follow in Tom Hiddleston's footsteps and go the more standard route of covering a magazine's highly coveted September issue in anticipation of her new music. This would give Taylor a chance to have a profile written about her—where she'd likely be asked about the events of 2016/17.
The thing about profiles is, Taylor's narrative would be entirely out of her hands. Yeah, she can try to divert questions about those faux feminism accusations—but at the end of the day the writer has control. Taylor wants the keys to her own life, and she deserves them. In fact, not to make this all about Beyoncé (side note: BEYONCEEEEEE!!!!!)—Queen Bey is notorious for no longer giving interviews for this specific reason. If she wants her fans to know something about her, she does it on her own terms.
3. A Flood of Receipts
Critics of Taylor Swift have pointed to her apolitical stance during the 2017 election (remember–we still don't know if she supported Hillary Clinton or Donald Trump) and often accuse her of promoting a watered down version of feminism that profits from its recent pop cultural "trendiness," and doesn't actually support real women's issues.
But what if Taylor has been working behind the scenes this whole time? What if she was one of Hillary's biggest financial supporters? What if she spends her weekend volunteering at Planned Parenthood (okay, unlikely, but ya know). If Taylor has been tangibly supporting women's issues, now would be a very epic and internet-breaking time for her to release a slew of receipts. But um, this might be wishful thinking.
RELATED STORY
4. An Appearance at the VMAs with Kanye
Remember when Taylor appeared at the VMAs with Nicki Minaj shortly after their awkward Twitter fight? And they sang "Bad Blood?"
The pop star has a history of resolving celebrity feuds on stage—and her most long-lasting feud is with Kanye West and Kim Kardashian, who exposed her on Snapchat in a series of leaked conversations seemingly proving that she gave Kanye permission to reference her on "Famous." (Note: Taylor specifically took issue with Kanye calling her a "bitch," which he didn't specifically ask about.) The entire incident was not a great look, and it would be truly explosive if she and Kanye showed up at the VMAs together—which, FYI, is the scene of their original feud. The problem with this theory? Taylor said that her pre-Super Bowl show would likely be her only performance of 2017.
Follow Marie Claire on Facebook for the latest celeb news, beauty tips, fascinating reads, livestream video, and more.
Celebrity news, beauty, fashion advice, and fascinating features, delivered straight to your inbox!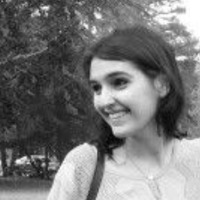 Mehera Bonner is a celebrity and entertainment news writer who enjoys Bravo and Antiques Roadshow with equal enthusiasm. She was previously entertainment editor at Marie Claire and has covered pop culture for over a decade.