Megan Fox's Best Beauty Moments
The bold star knows how to make a statement with hair and makeup.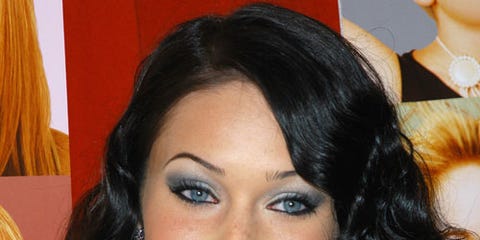 The bold star knows how to make a statement — with hair and makeup.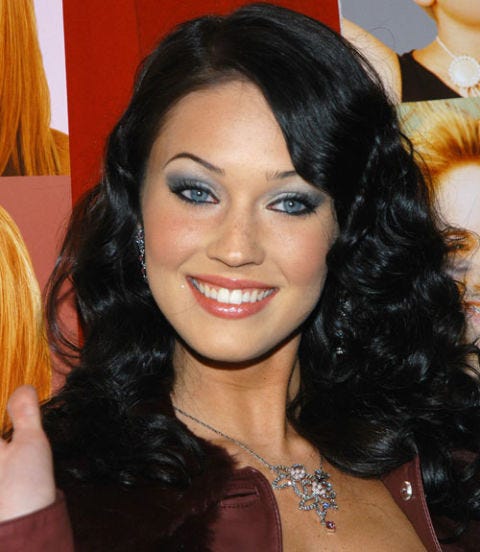 February 2004
Making her big-screen debut at the Confessions of a Teenage Drama Queen premiere, Megan arrived wearing coral lip gloss, dark eyeliner, and quite a bit of smoky shadow.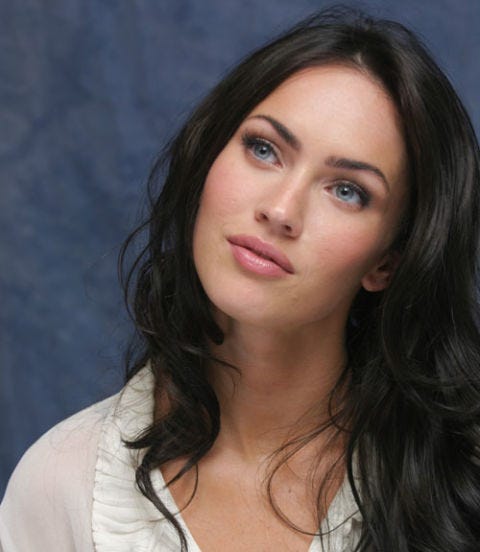 June 2007
At a portrait session in London, Megan wore a loose top, minimal makeup, and long loose curls for a look that was laid-back, relaxed, and absolutely gorgeous.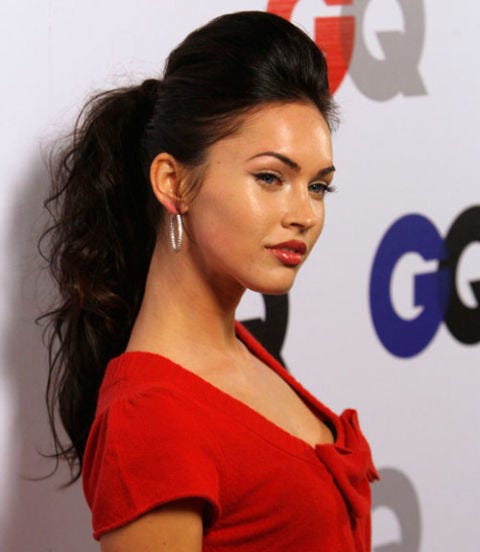 December 2007
The young star looked red-hot at a GQ Men of the Year celebration. But perhaps she's the one who paved the way for the infamous Jersey Shore hair pouf!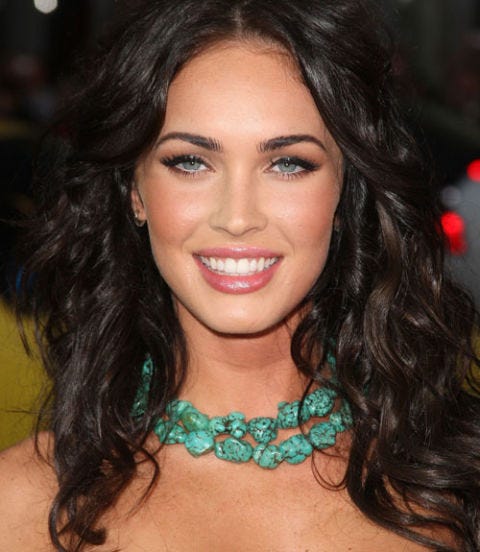 September 2008
At the Hollywood premiere of <em>Eagle Eye</em>, she paired a spectacular turquoise necklace with sultry eye makeup — a look that had the red carpet buzzing.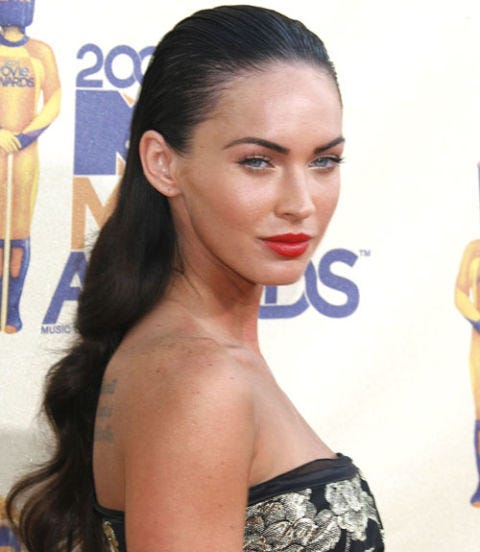 May 2009
Megan's super-slicked back hair at the MTV Movie Awards got mixed reviews. Some loved the haute runway-inspired 'do paired with her metallic Dolce & Gabbana mini dress, but others thought it didn't do her justice.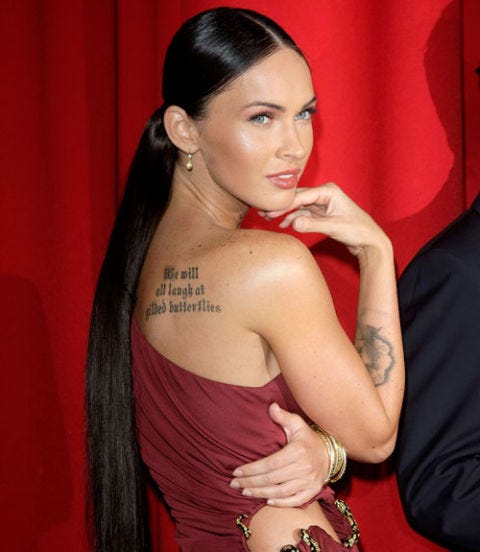 June 2009
At the German premiere of Transformers: Revenge of the Fallen, the vixen added serious length to her already luxuriously long hair and pulled it back in a seamless horse-tail pony.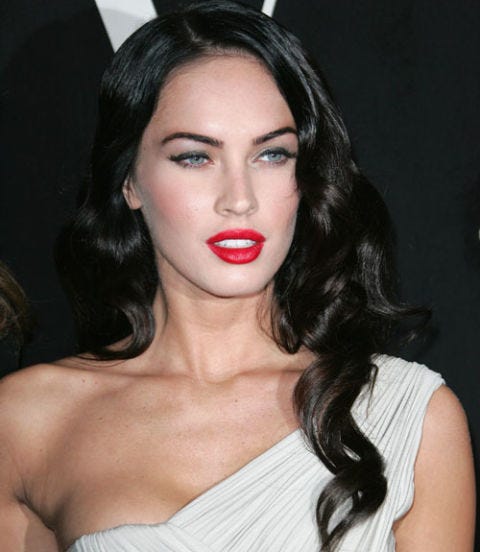 July 2009
Megan's impeccable mix of pale skin and bold red lips with her Georgio Armani one-shoulder dress inspired old-Hollywood glamour at Paris Fashion.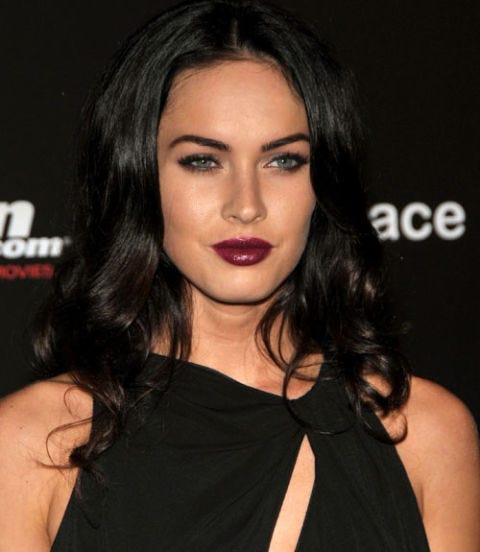 July 2009
Megan embraced a more gothic look at a Comic-Con celebration of Jennifer's Body in San Diego. With her black hair and deep, plum lipstick, she looked quite the part of her man-eating character.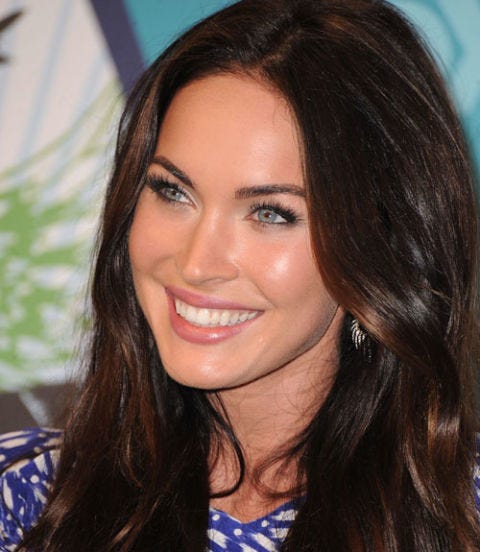 August 2010
As she accepted two wins for her role in Jennifer's Body at the Teen Choice Awards, Megan's eyes popped with some white shadow and thick black mascara.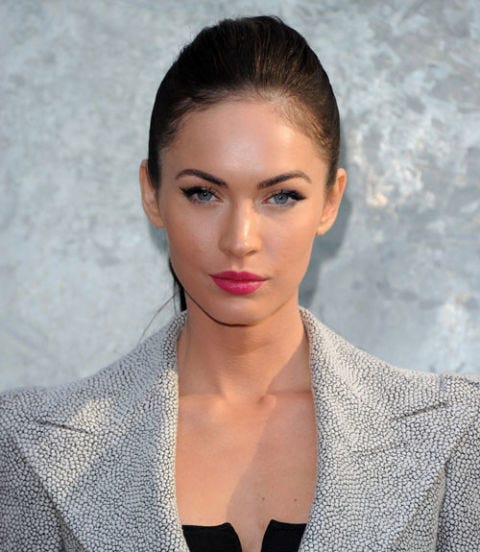 September 2010
Megan looked pretty and polished with pulled-back locks, bright pink lips, and winged eyeliner at Georgio Armani's fashion show during Milan Fashion Week.
This content is created and maintained by a third party, and imported onto this page to help users provide their email addresses. You may be able to find more information about this and similar content at piano.io