29 Times Celebrities Went Out in Disguise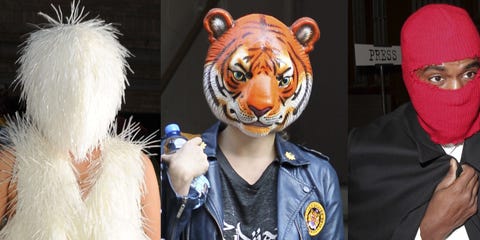 Sometimes famous people just want to hit the mall without being attacked by the papz. Other times, it's unclear what's going on behind the mask. Here, a look at the most noteworthy times celebs attempted to hide their stardom.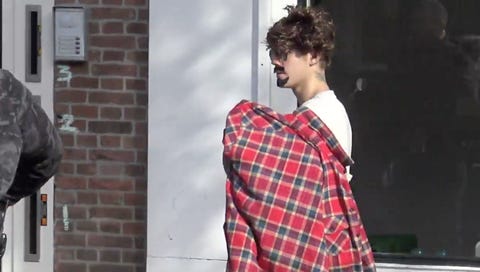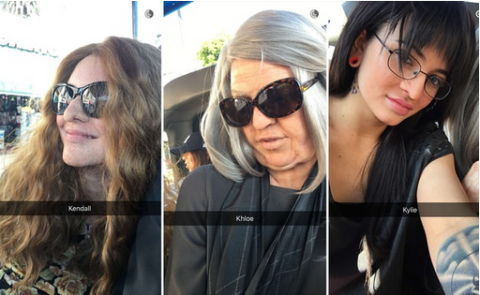 Kendall, Khloe, and Kylie
In early 2016, the three Kardashian-Jenners decided the best way to live a normal life was to undergo two hours of hair and makeup and completely transform into other people for a day out. Impressive.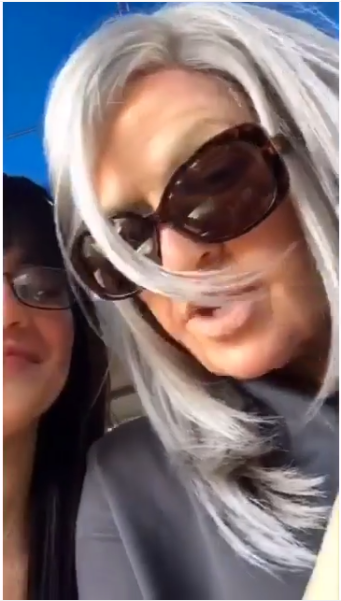 Khloe Kardashian
Khloe was the first in the chair and opted for a full face of wrinkles and folds. Needless to say she was disappointed by Kendall and Kylie's rather modest changes.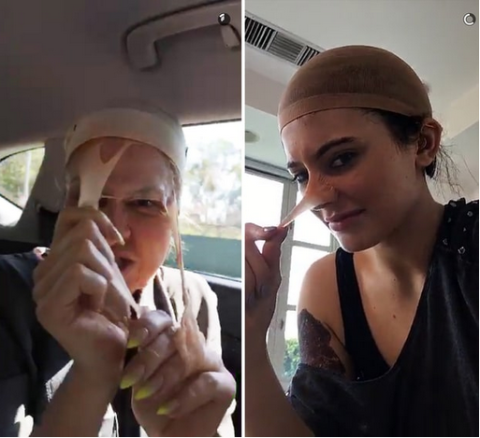 Kendall and Kylie Jenner
After a long day in the Calabasas sun.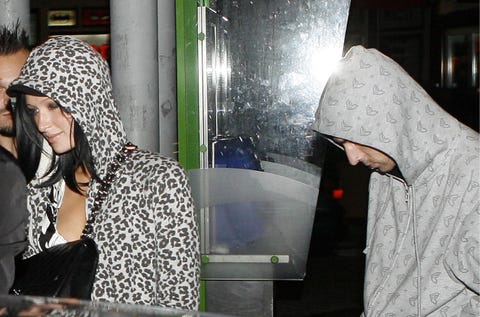 Paris Hilton
In 2006, Paris stepped out in a black wig that cleverly hid her signature blonde locks, but the cheetah print hoodie was just *too* Paris to really get away with it.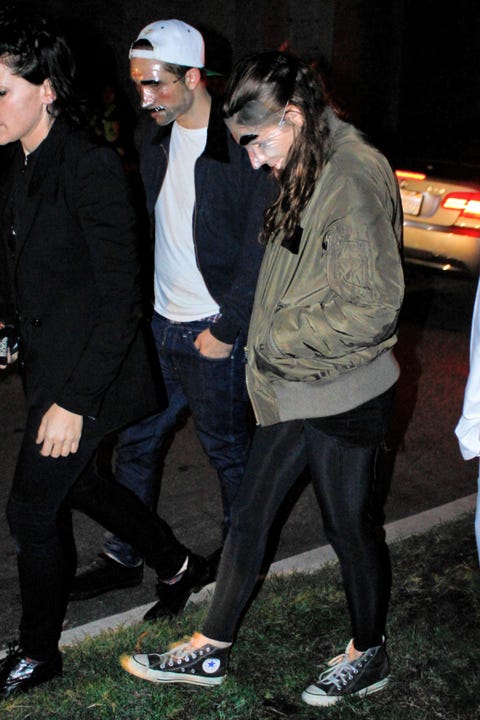 Robert Pattinson and Kristen Stewart
Kristen and Robert got back together in 2012 and rocked masks that left little to the imagination. We see you guys!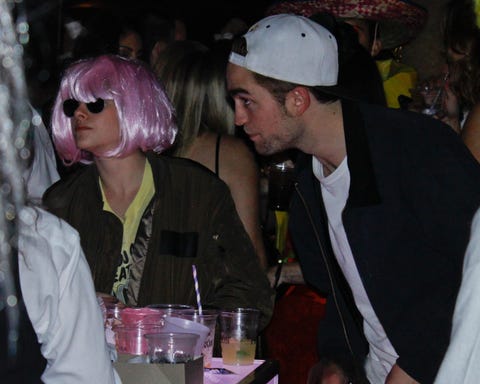 K-Stew and Robert Pattinson
Slightly different "disguises", still clearly the Twilight couple.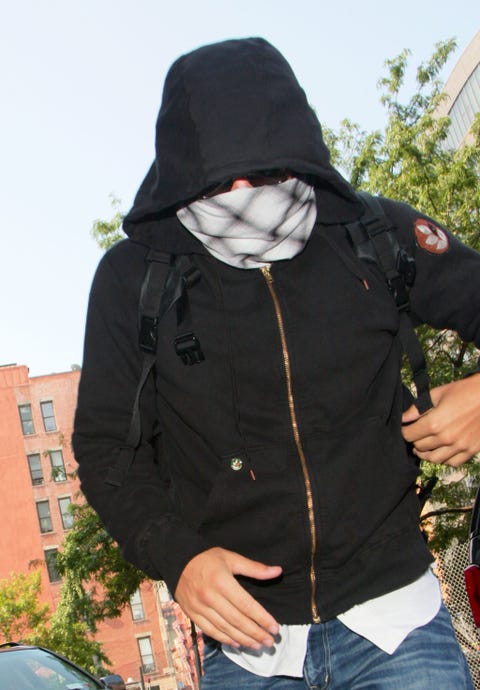 John Mayer
After breaking up with Jennifer Aniston in 2008, John opted to cover up and hide.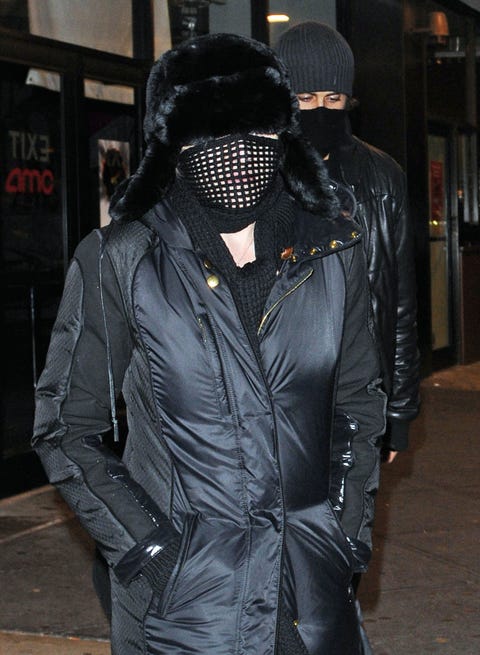 Madonna
It was a cold day in January when Madonna donned the most Madonna disguise ever while leaving a theater in 2010.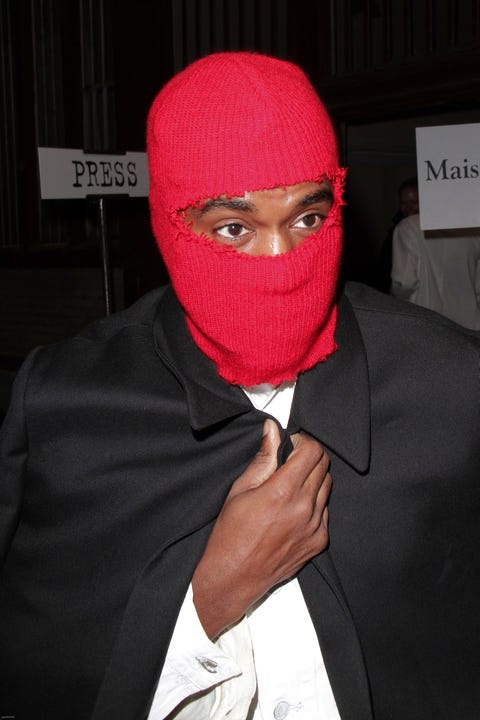 Kanye West
Kanye made a grand entrance at Paris Fashion Week 2013 wearing all white and a bright red ski mask.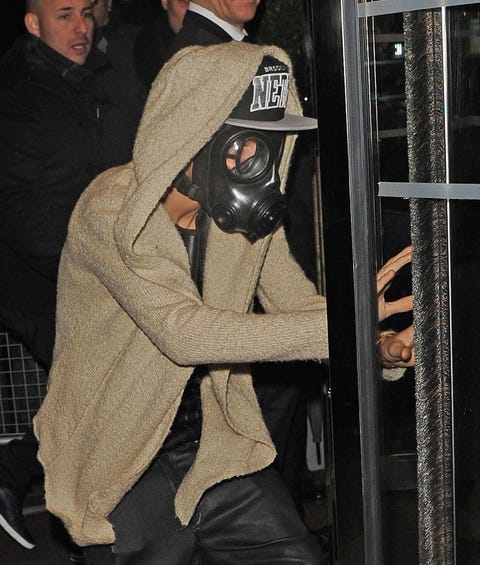 Justin Bieber
Justin Bieber took to wearing gas mask while out and about in London in 2013.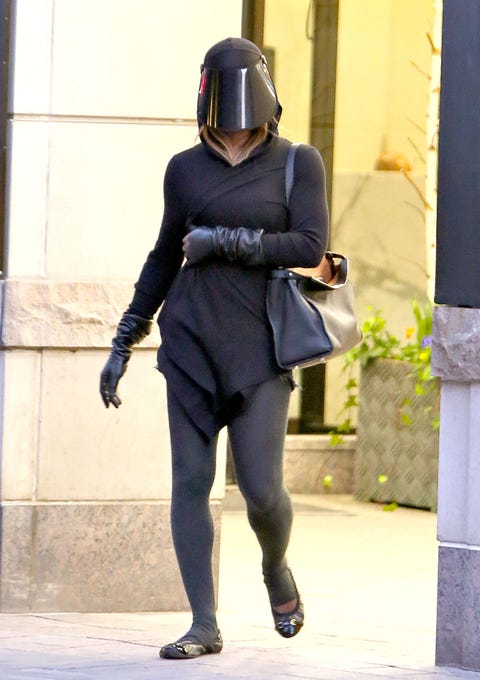 Laverne Cox
Here, Laverne channels her inner Darth Vader/Storm Trooper to avoid photos while headed to the airport in early 2016. A girl's gotta protect her face.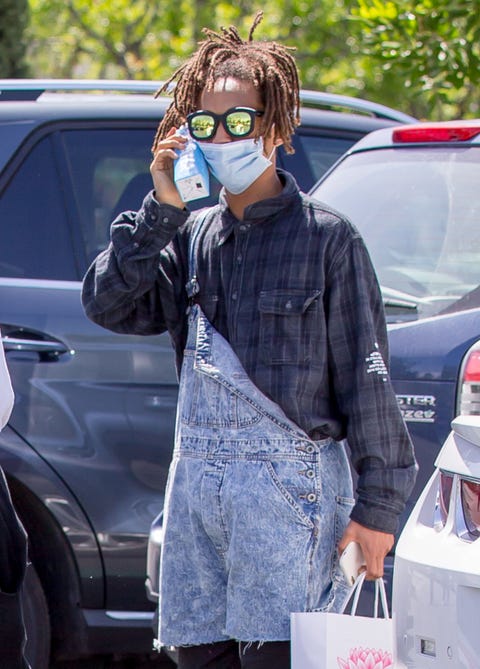 Jaden Smith
Jaden traded in his iPhone 6 for a Coconut Water phone in April 2016.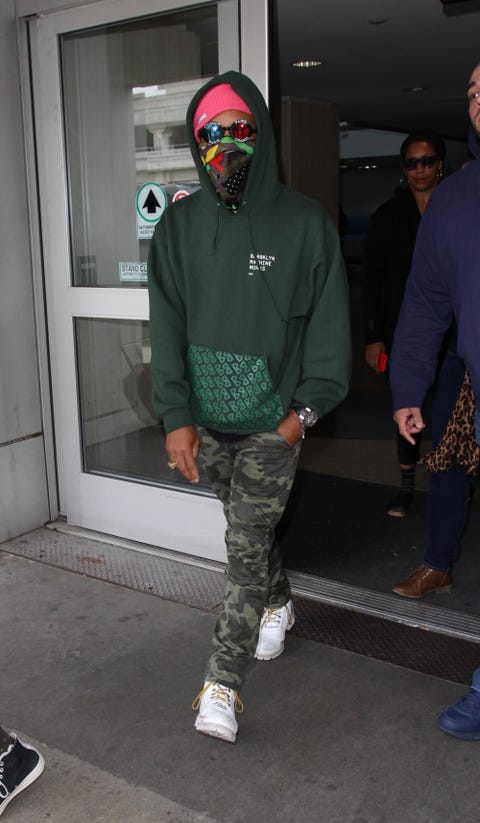 Pharrell
Pharrell covers his entire body despite the LA heat while leaving the airport in 2016.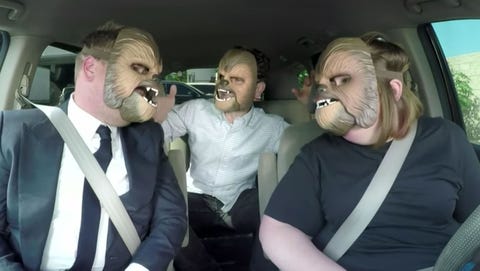 James Corden and Chewbacca Mom
May 2016: Car Karaoke gets interesting when Chewbacca Mom drives James Corden to work and attempts to demonstrate "the call". Luckily, Star Wars director J.J. Abrams swoops in to show these noobs how it's really done.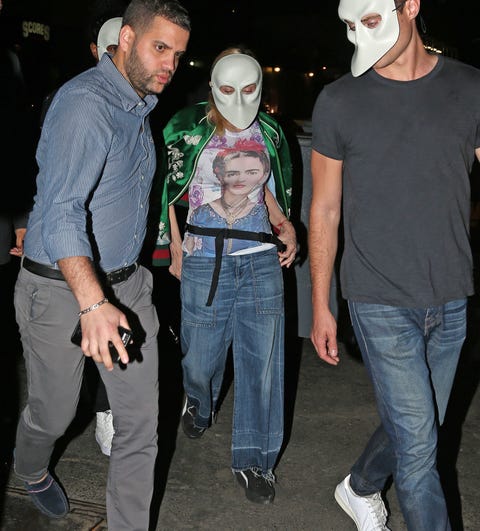 Madonna
Madonna and her family all sported masks straight from Phantom of the Opera for an evening out in June 2016.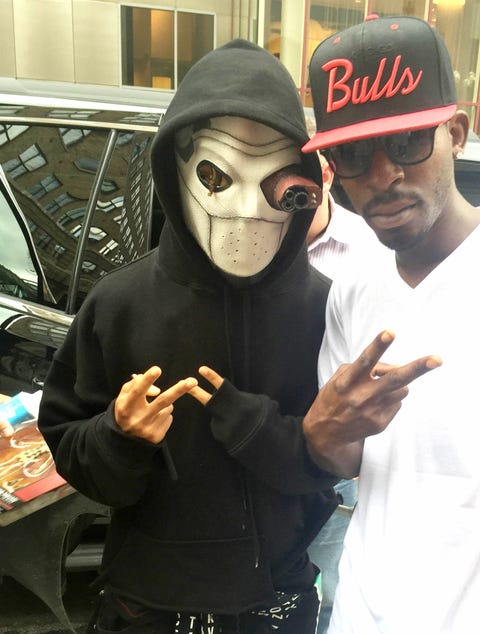 Jaden Smith
Jaden wears a Deadshot mask in 2016 to commemorate his father's latest role in the film Suicide Squad.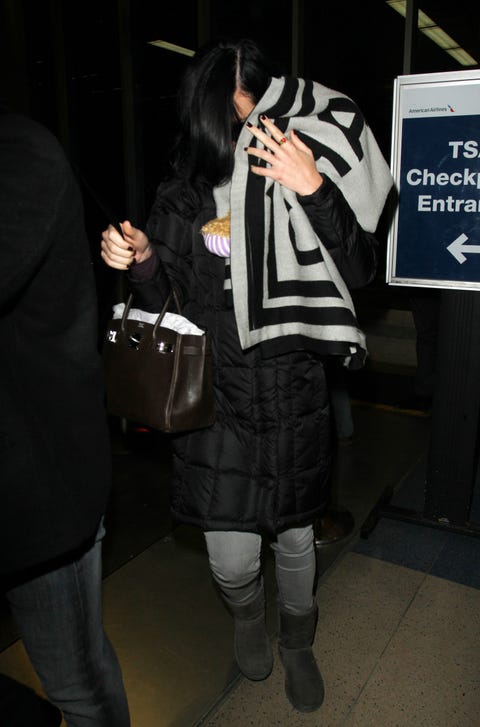 Katy Perry
Katy demonstrates how to properly use your scarf/airplane blanket to ward off unwanted photos at LAX in 2013.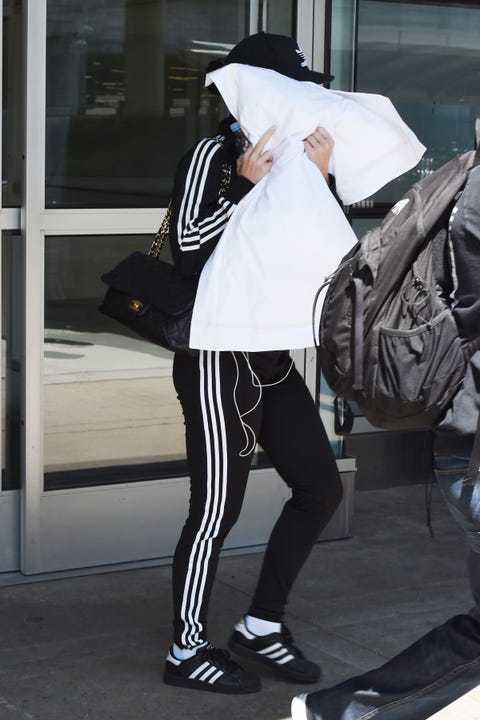 Katy Perry
Katy Perry showing that pillows can work as well, in 2016.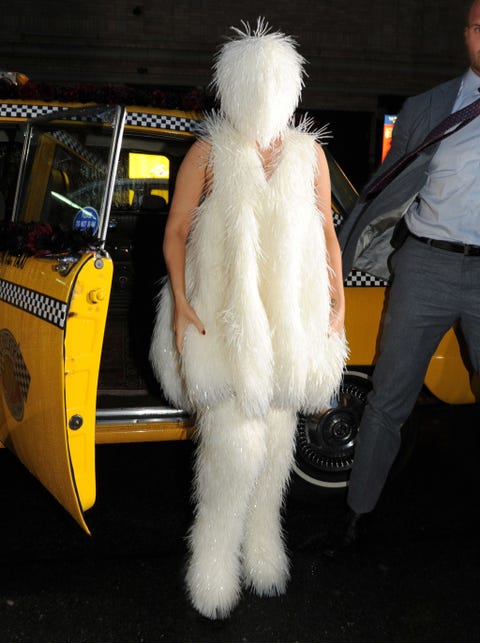 Lady Gaga
Lady Gaga arrives at the Rosalind Ball in 2014 proving she doesn't need to see — you only need to see her.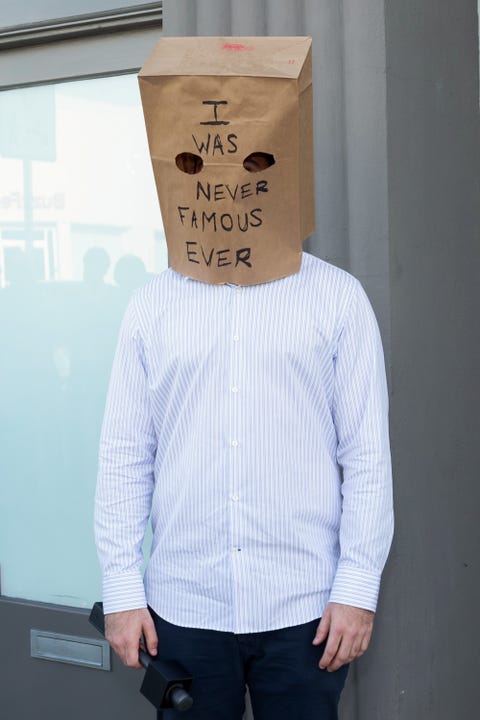 Jerry O'Connell
Jerry spoofs Shia LaBeouf at his own pop-up art installation in 2014.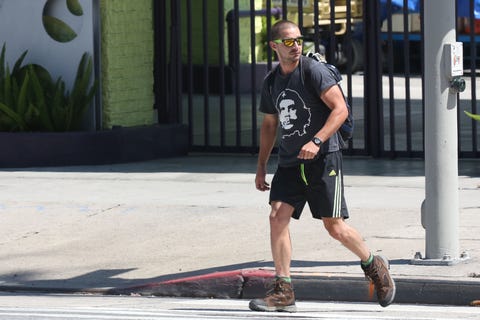 Shia LaBeouf
Shia not being famous wearing decidedly normal hiker boots and sunglasses in 2013.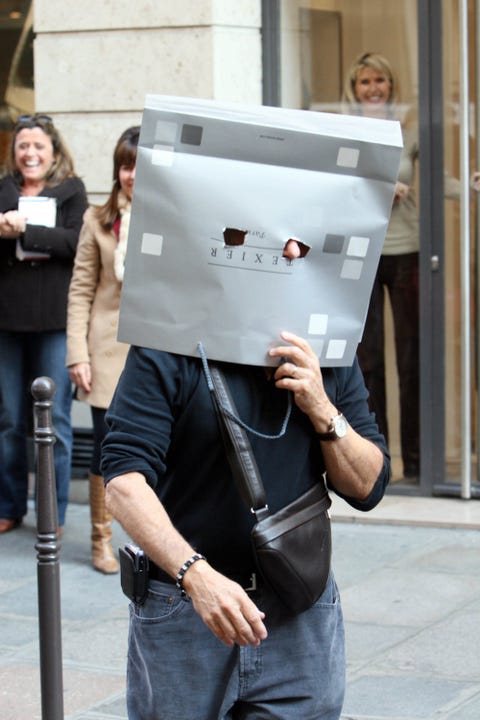 Dustin Hoffman
Bags were clearly popular circa early early aughts.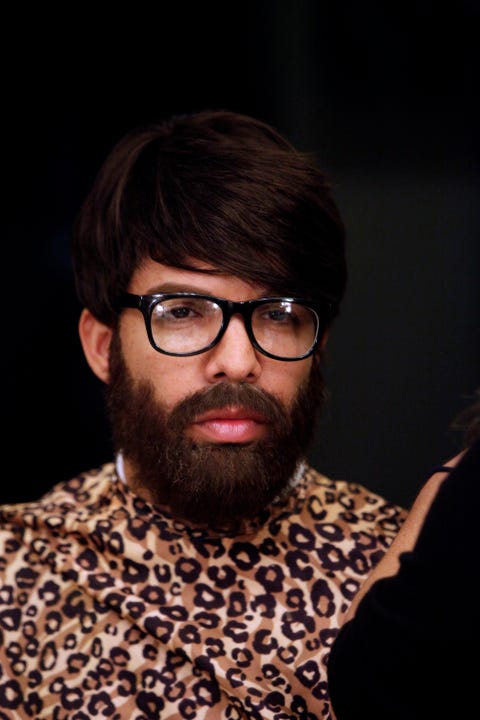 Drake
In May 2016, Drake disguised himself for Jimmy Kimmel Live and asked people what they *really* thought about him. The results are priceless.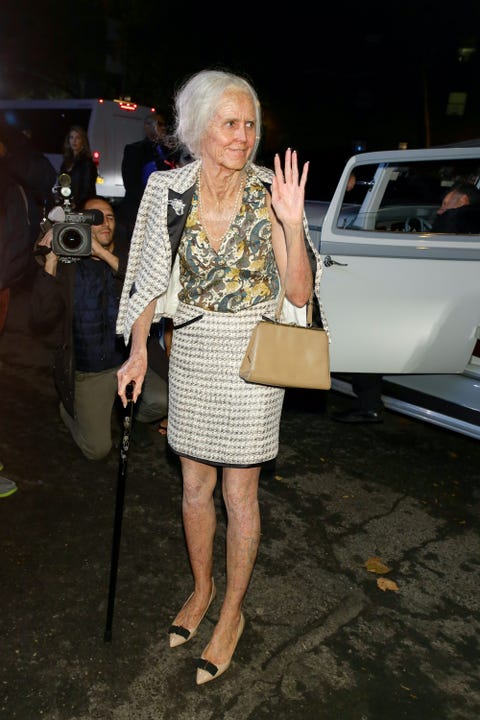 Heidi Klum
As a *very* convincing elderly woman in 2013.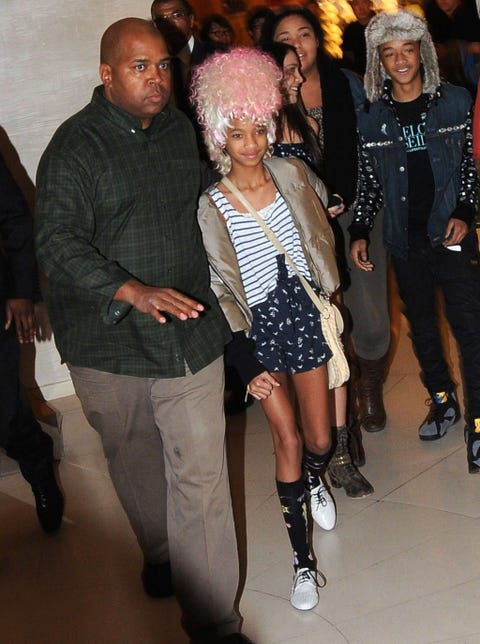 Willow Smith
Willow whipped her pink hair back and forth (not really) while shopping at Louis Vuitton in 2012.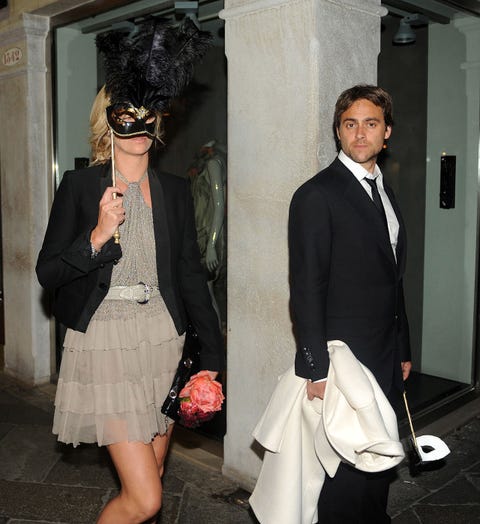 Charlize Theron
Charlize masquerading in 2014.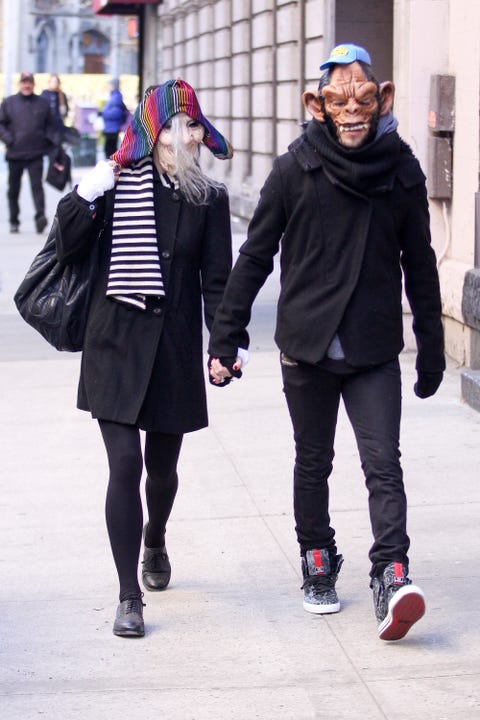 Ashlee Simpson and Pete Wentz
Ashlee and Pete serving #RelationshipGoals on the streets of NYC in 2010.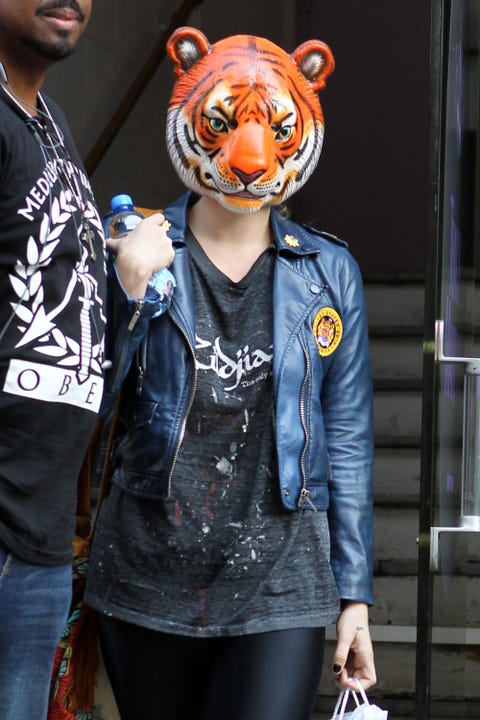 Kesha
Kesha's 2010 mask is how I feel on Monday mornings at the office.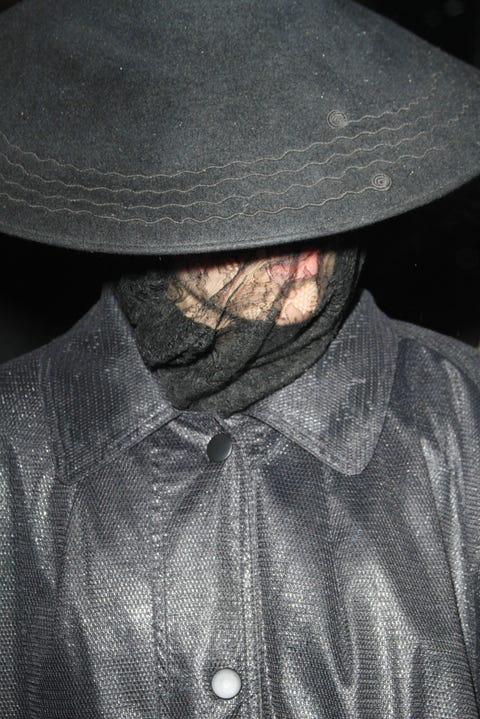 Lady Gaga
This 2011 street style shot is the inspiration for what I would wear to my rich husband's funeral when he mysteriously dies.
This content is created and maintained by a third party, and imported onto this page to help users provide their email addresses. You may be able to find more information about this and similar content at piano.io