13 Photos of Justin Trudeau Passionately Kissing His Wife Instead Of You
"This kiss, this kiss!" — Faith Hill/Justin Trudeau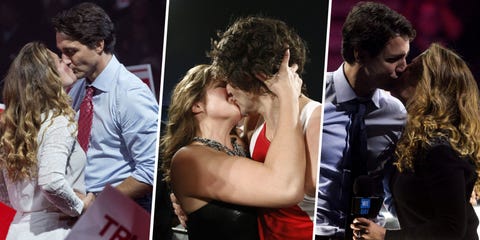 Tragically and unavoidably, Justin Trudeau will never be your boyfriend, husband, or—probably—your friend. He will likely never paddle up to you in a kayak. He probably won't ask you to build a pillow fort with him. He'll never sidle up to you and whisper "I'm a feminist" in your ear. This is because he's married to one Sophie Grégoire Trudeau. Their relationship is infectiously adorable, and their tendency to kiss in public places deserves our immediate attention.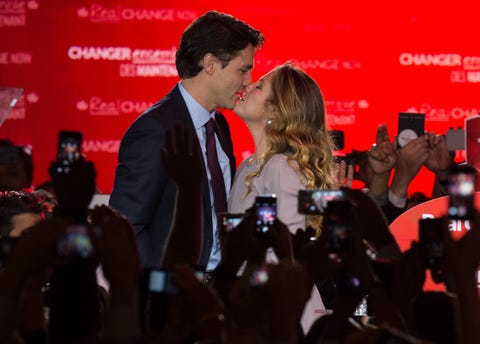 That Time He Went in with an Open Mouth
Status: mildly thirsty, but dealing with it.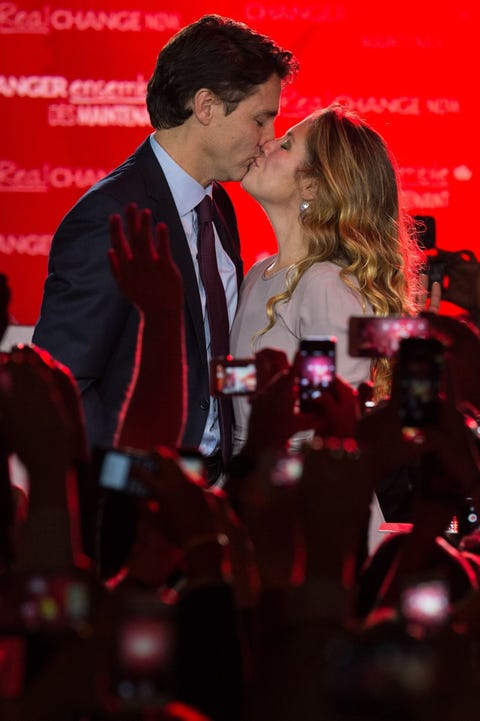 And Everyone Frantically Grabbed Their iPhones
Status: becoming uncomfortable due to level of thirst.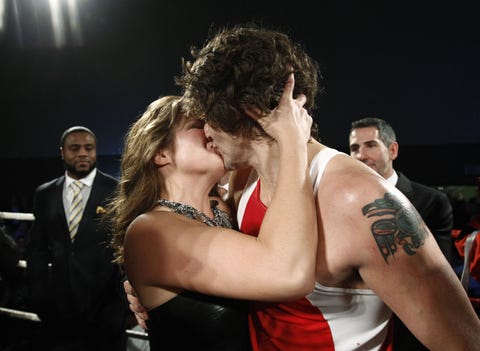 That Time His Tattoo Third Wheeled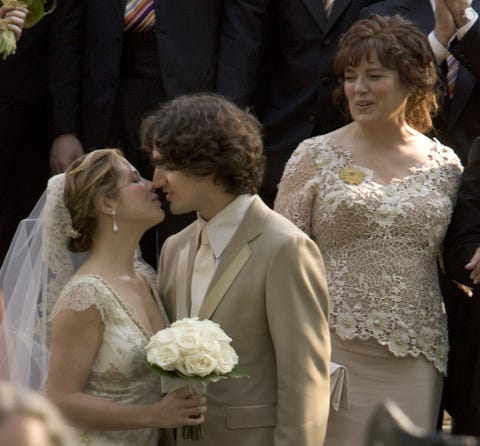 That Time He Went in with a Smile
Status: trapped in a desert with no water.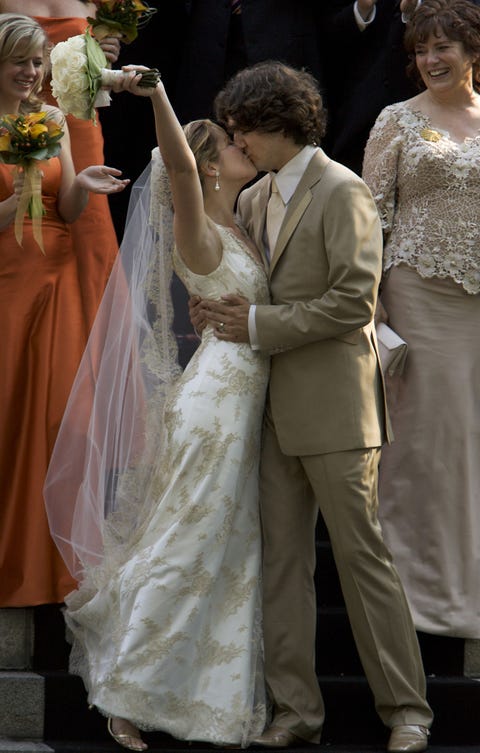 And We Were All That Lady in the Background
Status: potentially dead.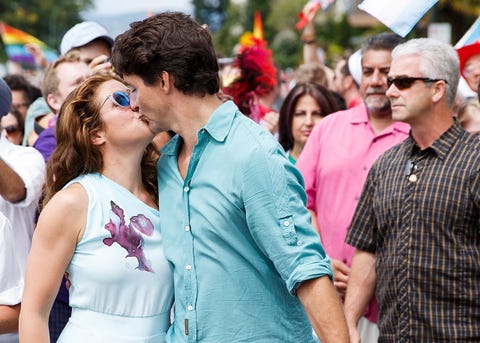 That Time They Celebrated LGBTQ Pride with Some Passion
Status: trying to can, but simply cannot.
And Everyone Was All "YAY!"
Status: why isn't this my life.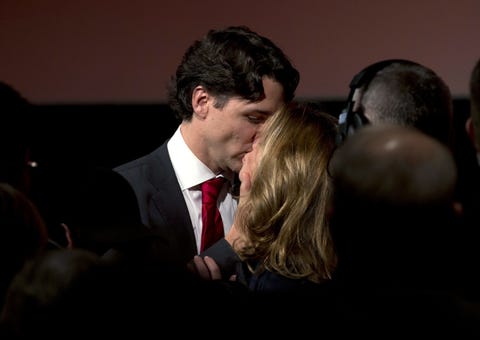 That Time They Simply Smushed Their Faces Together
Status: currently getting maple leaf tattoo.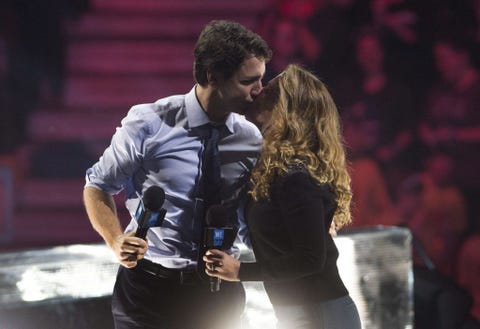 That Time They Stopped Everything Because the Need to Kiss Overwhelmed Them
Status: "One Is the Loneliest Number" on repeat.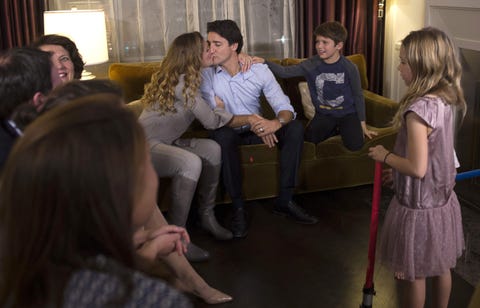 That Time Their Kids Were Like "Ugh, Guys"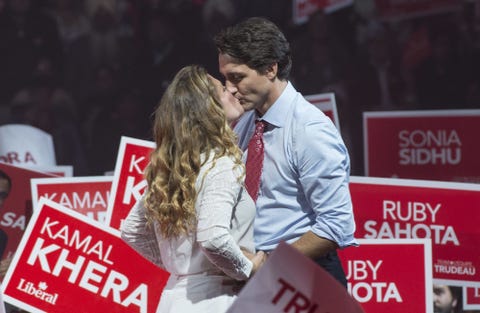 That Time They Were Turned on at a Political Rally
Status: finding nearest political rally in hopes of recreating this moment with a Trudeau poster.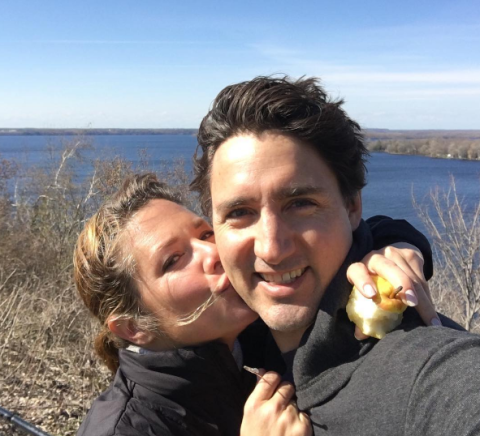 That Time They Puckered Up for a Selfie
Status: quite literally deceased.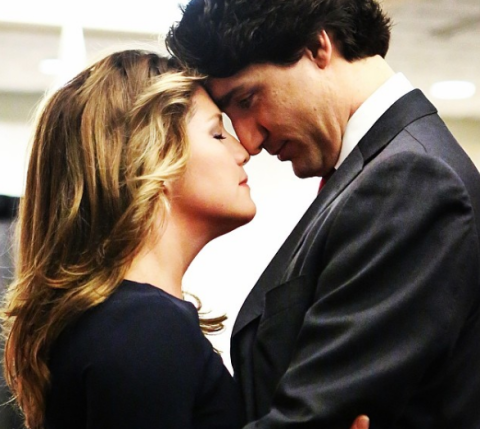 And Finally, That Time Their Nose Touch Was Better Than Any Movie Kiss You've Seen
This content is created and maintained by a third party, and imported onto this page to help users provide their email addresses. You may be able to find more information about this and similar content at piano.io