Who's Performing at King Charles' Coronation Concert?
After many rejections, King Charles finally has his Coronation Concert lineup.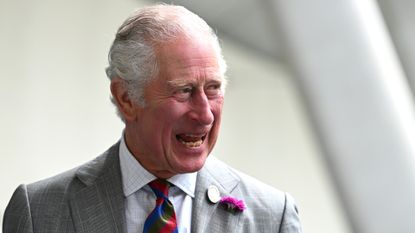 (Image credit: Getty Images)
Marie Claire Newsletter
Celebrity news, beauty, fashion advice, and fascinating features, delivered straight to your inbox!
Thank you for signing up to Marie Claire. You will receive a verification email shortly.
There was a problem. Please refresh the page and try again.
Preparations are well and truly underway for King Charles' coronation on May 6, and in case you didn't know, the historic event also includes a lavish Coronation Concert to be held on the day after, on May 7. Given that the late Queen Elizabeth II tapped Rod Stewart, Alicia Keys, and Diana Ross for her Platinum Jubilee Concert last June, Charles is no doubt hoping to replicate the spectacle for his coronation weekend.
There's been a ton of speculation about who made the lineup for the big event. At one point, Charles had high hopes for Adele and Ed Sheeran to perform—however, they both declined the invitation. The declines kept on coming, too, as Elton John, Harry Styles, and the Spice Girls also rejected the offer to take the stage (but hey, at least Snoop Dog volunteered to perform!).
Despite the rejections, the BBC has announced the "eclectic line-up of artists" set to take the stage at Windsor Castle. With Downton Abbey star Hugh Bonneville set to host, here's who's performing at the Coronation Concert.
Katy Perry
Pop superstar and American Idol judge Katy Perry is set to perform at the Coronation Concert. With a cumulative 65 billion streams, plus worldwide sales of over 57 million adjusted albums, Perry may be the biggest headliner of the show. She also happens to have a friendly relationship with King Charles. In 2020, she was appointed an ambassador of The British Asian Trust, a charity founded by Charles.
"I am excited to be performing at the Coronation Concert, and helping to shine a further light on the British Asian Trust's Children's Protection Fund, whose work includes on-ground initiatives to fundraising, with the aim to find solutions to child trafficking," Perry said in a statement.
Lionel Richie
The Lionel Richie is also set to perform at the Coronation Concert alongside his fellow American Idol judge. The iconic singer/songwriter also has a connection to the crown as he was appointed as The Prince's Trust's first Global Ambassador and Chairman of the Global Ambassador Group in 2019.
He said, "To share the stage with the other performers at The Coronation Concert is a once-in-a-lifetime event and it will be an honor and a celebration."
Take That
One of Britain's most successful boy bands will be reuniting on stage for the first time since 2019 for King Charles' coronation. Take That original members Gary Barlow, Howard Donald, and Mark Owen are confirmed for the show; however, the band's fourth and fifth members, Robbie Williams and Jason Orange, are unconfirmed.
Their performance is set to be quite the spectacle, too. "A huge live band and orchestra, a choir, military drummers, the backdrop of Windsor Castle, and the celebration of a new King. We can't wait," the band said.
Andrea Bocelli and Sir Bryn Terfel
Opera star Andrea Bocelli will perform a duet with Sir Bryn Terfel, a Welsh bass baritone. Bocelli has sold over 90 million records worldwide and recently had a number-one album UK and US charts simultaneously. Meanwhile, Terfel is a Grammy, Classical BRIT, and Gramophone Award winner.
Freya Ridings and Alexis Ffrench
North London singer/songwriter Freya Ridings will perform a duet with classical composer, producer, and pianist Alexis Ffrench. Ridings rose to international fame with her hit song, "Lost Without You," and her debut album was streamed over a billion times globally, while Ffrench boasts over half a billion streams and close to 3 million monthly listeners.
The Coronation Choir
Alongside the concert's headliners, the Coronation Choir, made up of community choirs from across the U.K., will give a special performance. They will be joined by singers from across the Commonwealth in the Virtual Choir.
Tom Cruise, Joan Collins, and Winnie the Pooh
In another addition to the "eclectic" lineup, the BBC announced that Tom Cruise, Joan Collins, and Disney's Winnie the Pooh will join King Charles' Coronation, albeit in a series of pre-recorded sketches revealing little-known facts about the King. The lineup additions aren't too surprising seeing as how Cruise and the late Queen Elizabeth became friends shortly before her death. Meanwhile, Pooh was invited to a children's garden party at Buckingham Palace for Queen Elizabeth's 80th anniversary in 2006. They will be joining Sir Tom Jones, Bear Grylls, and Oti Mabuse in the prerecorded messages.
Nicole Scherzinger, Paloma Faith, and Tiwa Savage
The BBC also announced more singers to the coronation lineup. The Masked Singer judge and the Pussycat Dolls frontwoman Nicole Scherzinger will be part of the performance alongside singer-songwriters Paloma Faith and Tiwa Savage, and rock 'n' roll legend Steve Winwood. Scherzinger will be joined by acclaimed pianist Lang Lang in a duet.
"I am incredibly honored to be a part of such a historic event. The UK has been my home away from home for many years now, so this means so much to me to be lending my voice through the gift of song. The piece I will be singing is such a powerful, moving song. And to be sharing the stage with Lang Lang will be a dream come true; a once-in-a-lifetime performance," Scherzinger said in a statement.
Additionally, Olly Murs, Pete Tong Ibiza Classics, featuring Vula and JERUB, and winner of The Piano, Lucy, are joining the coronation lineup, while Bollywood star Sonam Kapoor will deliver a spoken word performance
If you're currently outside the U.K., you can use a VPN like ExpressVPN—which has a 30-day free trial—to watch the coronation live on the BBC, which aired Queen Elizabeth II's coronation in 1953.
Celebrity news, beauty, fashion advice, and fascinating features, delivered straight to your inbox!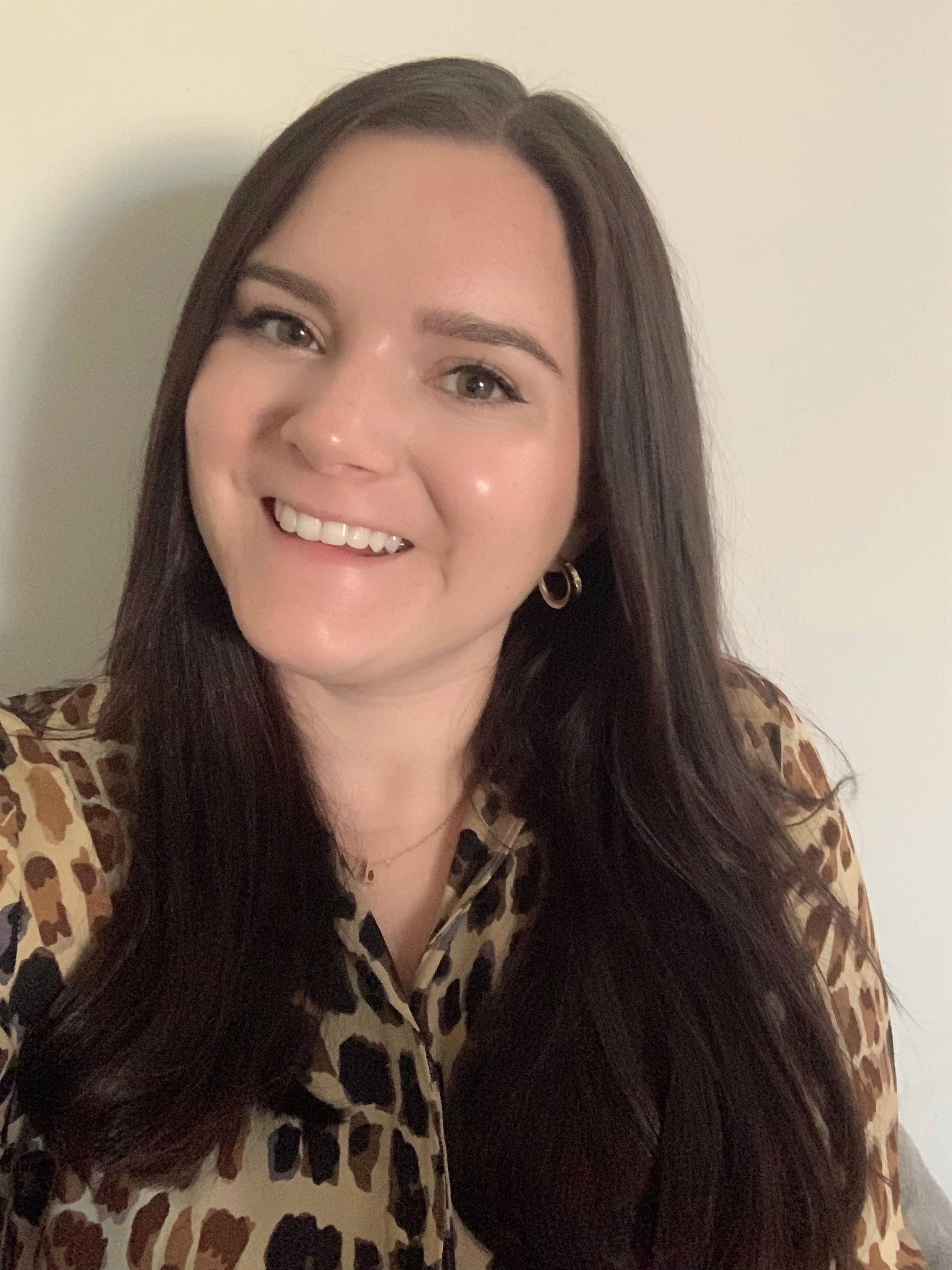 Brooke Knappenberger is Contributing Writer at Marie Claire, where she writes across the board from fashion and beauty to books and celebrities. As a pop culture junkie, Brooke obsessively consumes and writes about the latest movie releases, streaming TV shows, and celebrity scandals. She has over three years of experience writing on fashion, beauty, and entertainment and her work has appeared on Looper, NickiSwift, The Sun US, and Vox Magazine of Columbia, Missouri. Brooke obtained her Bachelor's Degree in Journalism from the University of Missouri's School of Journalism with an emphasis on Magazine Editing and has a minor in Textile and Apparel Management.