J.K. Rowling Wrote a New Harry Potter Short Story
Potterheads, rejoice.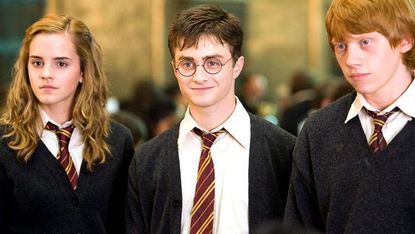 (Image credit: Archives)
The Harry Potter series may have come to a close seven years ago, but J.K. Rowling stops for nothing—the author has just written some new material about Harry and friends as adults.
Rowling's short story (published on her website Pottermore) takes place during the Quidditch World Cup where Harry's crew are in their mid-30s and raising their own families. But here's the twist: It's written in the form of an article by wizarding world gossip columnist Rita Skeeter. The piece is filled with insulting references to the characters' appearances and speculation about the state of their marriages, and also has juicy information on what other characters have been up to since the novels ended.
This follows a series of Quidditch World Cup pieces Rowling has written for Pottermore to coincide with the World Cup in Brazil, but it's the first time she's written about her main characters as adults since the epilogue of Deathly Hallows. Commence superfan freak out now.
Related:
Exclusive Interview: Bonnie Wright on the End of Harry Potter
The 15 Best Summer Beach Reads
Photo Credit: Murray Close/©Warner Bros./Courtesy Everett Collection and Getty Images