Maisie Williams Answers All Your Burning 'Game of Thrones' Questions
It's official: Arya Stark is your spirit GOT character.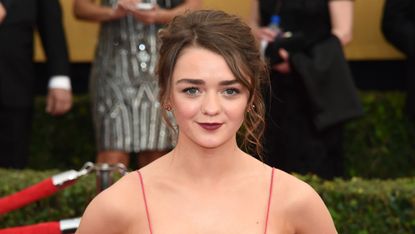 (Image credit: Archive)
Today has been a big day for Game of Thrones fans. First, the titillating season five trailer leaked online. Then George M. Martin announced that there will be no new installment of the fantasy series in 2015. And now, Maisie Williams, who plays Arya Stark on the HBO show, graced Reddit for an AMA (presumably in an effort to cheer us all up), and gave fans everywhere something to hang onto until the series premiere on April 12.
Here's what we learned:
Rory McCann ("The Hound") is the biggest farter on set. "I spent a lot of time with Rory, and he definitely farted a few times when I was in his presence, and it was really, really funny to be honest."
She didn't realize Game of Thrones would be such a big deal until season three. "We went to the Chinese Theater in Los Angeles, and stepping out of the car, with hundreds of people screaming my name, is when I realized that this show completely changed my life. It was very, very daunting. I found it quite scary, but it happened gradually, so I had time to get used to it."
She steals the Faceless man coins from set. "They have gone missing. And I have NO idea where they went!"
Her most difficult scene yet is in the upcoming season. "It's going to be more emotional than we've seen Arya in previous seasons."
If she were Queen of Westeros, she would make everyone a Wildling because their costumes are really cool.
She does not get to keep Needle. "But I'm hoping to steal one in the future, so I can keep it for myself!"
She would rather fight 100 duck-sized Hounds than one Hound-sized duck. "Because I'd never in my life looked down on Rory, and that would be an interesting situation."
Her biggest LOL moment was in season three, episode eight. "When Arya cracked up laughing at the news of her dead aunt, and I was watching funny videos on my phone, so I giggled endlessly."
She's definitely a dog person. "We used to have 13 dogs. And after her dog, who played Nymeria, finished the role, she went on to play Shaggy Dog because she was so well-behaved."
If she were a Pokemon, she would be Charmander. No explanation was given.
Her perfect sandwich would consist of cold chicken, salt and vinegar crisps, and tomato ketchup.
She prefers Star Wars to Star Trek. "I used to watch it a lot with my dad and my siblings. And Star Trek, I just never really got into it, I guess."
She would pick Batman over Superman. Because he's got a cool car.
Rory McCann is not a morning person. "Rory is quite similar to the Hound before breakfast, in that, if he hasn't eaten, he's kind of grumpy! Haha! But I love him regardless."
You should also check out:
The Season 5 'Game of Thrones' Trailer Has Leaked!
Celebrity news, beauty, fashion advice, and fascinating features, delivered straight to your inbox!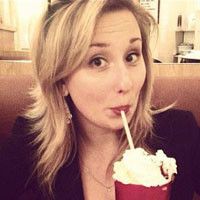 My writing has regularly appeared in The New York Times, The Paris Review, Salon, VICE, Guernica, The New York Observer, BuzzFeed, Cosmopolitan, Seventeen, Esquire, Elle, Harper's Bazaar, and many more publications.

I was previously the Senior News Editor at Best Life Online and the Viral Content Editor in the Newsroom of Hearst Digital Media. My portfolio consists of a vast and diverse body of work that includes personal essays, lifestyle articles, breaking news posts, and viral content. My areas of expertise, however, are Russia, sex and relationships, and mental wellness.