Getting Divorced When You're Famous Is a Lot Weirder/More Complicated Than You Think
Five bizarre celebrity divorce facts you never knew.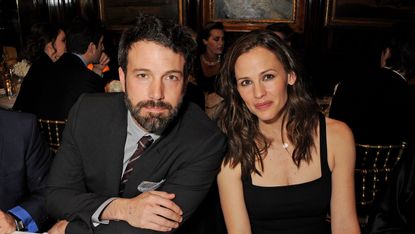 (Image credit: Archives)
Marie Claire newsletter
Celebrity news, beauty, fashion advice, and fascinating features, delivered straight to your inbox!
Thank you for signing up to . You will receive a verification email shortly.
There was a problem. Please refresh the page and try again.
In the wake of Ben Affleck and Jennifer Garner's divorce announcement, New York Magazine (opens in new tab)'s Maureen O'Conner interviewed former Hollywood publicist Rob Shuter, who handled Jennifer Lopez's split from Ben Affleck as well Jessica Simpson's from Nick Lachey, about what goes into such a high-profile breakup. Here are five revelations from the juicy Q&A:
1. The spouse is sometimes the last to know about the divorce.
The hairstylist, makeup artist, driver, the security will sometimes know before a celebrity's significant other, Shuter said in the interview.
2. Celebrity breakups require a lot of negotiation.
When celebrities finally decide they're going to split up, they call their publicists who then create a statement. From there, the publicist negotiate with different outlets to decide who gets access to the statement first.
3. The divorce announcements are extremely calculated.
Celebrities are very particular about when they choose to announce their split. Shuter speculated that Ben Affleck and Jennifer Garner's breakup was announced before Batman was released so it wouldn't overshadow the movie. He also referenced the Jennifer Lopez-Ben Affleck breakup and said that J.Lo's breakup with Ben was "carefully thought through."
4. The style of the announcement depends on the personality of the celebrity.
If a celebrity wants attention, they'll use the publicity from the breakup to stage photo ops. The celeb's publicist will communicate directly with the paparazzi, telling them where and when to take pictures of the sad-looking star, Shuter said. Princess Diana, for example, sat in front of the Taj Mahal and cried alone on a bench in front of paparazzi.
5. Complete silence is a sure sign of an impending breakup.
When celebs stop talking about their relationship, it means there's something wrong. Shuter heard rumors of the Ben Affleck and Jennifer Garner split for about six months, but didn't believe something was wrong until there was no one defending the marriage anymore.