A Body Language Expert on What Meghan and Harry's Actions During the Ceremony Say About Their Marriage
Meghan had a special way of keeping Harry centered.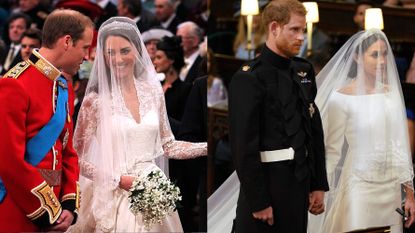 (Image credit: Getty Images)
Prince Harry and Meghan Markle have had quite the week—but it's ending in a happily ever moment, as they've now made their lifelong promises to each other at the altar in Windsor Castle. While they've been breaking a lot of royal wedding-day protocols, they did decide to exchange the traditional wedding vows, like Kate Middleton and Prince William did in 2011.
They started by saying their "I dos," or rather "I wills" before the sermon. And then they exchanged rings. Harry opted for a Welsh gold band for Meghan (keeping with tradition). And Harry will also wear a ring, which was not required of him. Harry's ring is a platinum band with a textured finish.
Like Kate, Meghan—who had been reportedly practicing her vows repeatedly so she wouldn't mess up—omitted the words "to obey." Princess Diana was the first to leave out those words when she married Prince Charles, and it was the biggest moment from their wedding.
But one thing we noticed was that Meghan was much louder than Kate during her portion of the vows. "Meghan was much more confident," says body language expert Patti Wood. "She was louder in her delivery from Kate. Kate was softer in hers, much more shy—but she was only doing it for William. Kate was making those vows to just to William."
Wood notes that Meghan was much more aware of the audience, which is why she held a tight lock on her eye contact with Harry throughout the exchanging of vows. She says Meghan needed Harry to continue to look at her throughout in order to keep calm and try to tune everyone else out. Meghan and Harry also, noticeably stood with their bodies facing one another, whereas Kate and Will were facing toward the archbishop.
She says facing one another during their vows is "a strong choice, but it's a choice to say what matters the most is we are making these vows to each other." It should be noted that because William will one day take the throne, he must follow more formal protocols, and not facing each other during the vows could be one of those.
When it comes to the brothers, Wood says William and Harry had very similar body language during their vows—they were both swaying back and forth, a sign of nervousness. Wood loves to see this movement because she says even though they are at this very formal, royal event, it shows they can still be vulnerable, and are very much in love.
"It really shows how important the events were to them. They felt a certain vulnerability in the presence of being wedded, and in the presence of their bride," Woods says. Watch both royal couples exchange vows, below, for comparison.
Meghan and Harry's Vows
Kate and Will's Vows
So, there you have it! Kate and Meghan were definitely very different when it came to the delivery of their vows, but Will and Harry were pretty similar—which makes sense, since they are brothers!

Follow along here as we report on the royal wedding in real-time—from the dress to the tiara to Harry and Meghan's most adorable moments.
Celebrity news, beauty, fashion advice, and fascinating features, delivered straight to your inbox!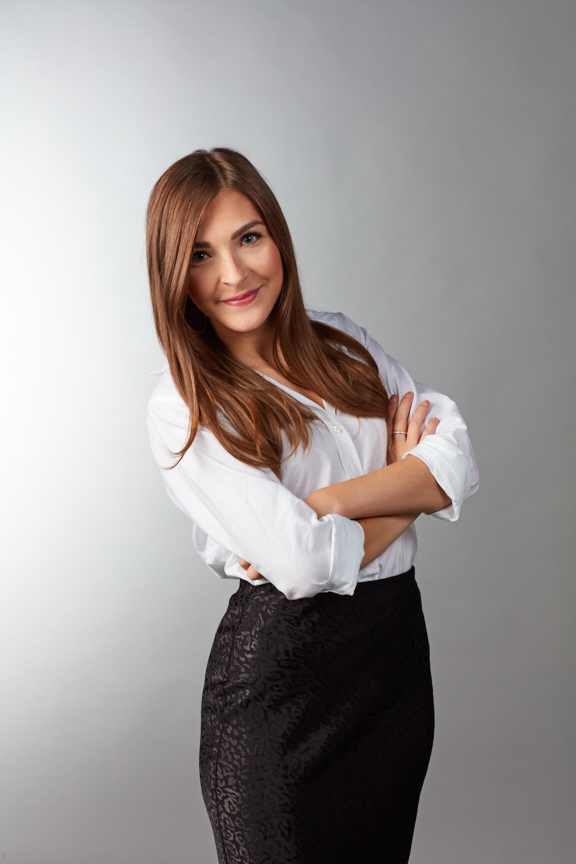 I'm currently working at Dotdash Meredith as the Celeb & Entertainment E-Commerce Lead contributing affiliate content for People.com and InStyle.com. I'm basically like your personal shopper, from writing about that cozy loungewear set you didn't know you needed to keeping tabs on the best sales and deals on the internet. I'm also a pro at finding affordable dupes for celebrity looks and I love to dig into the data to strategize content opportunities.