A 'Crazy Rich Asians' Sequel Is Already in the Works
The people demand more Harry Shum Jr.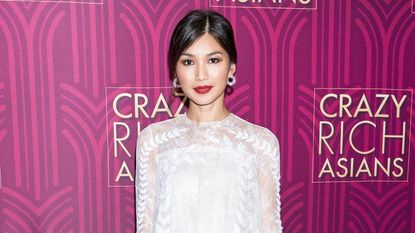 (Image credit: Gilbert Carrasquillo)
To the surprise of no one (except maybe Hollywood studios, which still seem to register shock anytime a diverse or women-led cast pulls big numbers), people fell in love with Crazy Rich Asians (opens in new tab) this week. The movie is based on Kevin Kwan's book of the same name (opens in new tab), one in a trilogy about how attractive, stylish, mega-rich people have problems just like the rest of us, kind of!
But despite the cool $25.2 million it made at the box office on opening weekend (making it the number one movie in North America), sequels based on the other two books in the series weren't a done deal. It would be a total shame if that weren't the case, considering the entire time I watched the trials and tribulations surrounding the romance of Rachel and Nick, I kept thinking, Yes, but what is Astrid up to? In fact, halfway through the movie—which, to be clear, I loved—I realized that I would love it even more if I was watching Astrid's movie. She's so cool and beautiful and interesting! And she stands up for herself! I loved Rachel, but Astrid is the crazy rich Asian I really wanted to watch. Plus, that mid-credit scene in which she makes meaningful eye-babies with the gorgeous Harry Shum Jr., who you may remember from Glee and who is playing, reportedly, Charlie Wu, Astrid's first love (at least in the books).
Fortunately, on Wednesday the Hollywood Reporter revealed that that at least one sequel is moving forward with the first movie's entire team onboard. Though it hasn't been officially green-lighted yet (apparently standard operating procedure at big studios), Jon M. Chu will be back on to direct, and the same writers are in for round two.
This is great news for fans of the book series, which features a lot more story than appears in the first film. Let's hope the next film has 40 percent more Astrid and at least 98 percent more Harry Shum Jr.
We'll keep you updated as we learn more.
RELATED STORY
Cady Drell is a writer, editor, researcher and pet enthusiast from Brooklyn.