Will 'Wonder Woman' Be the First Comic Book Movie Nominated For the Best Picture Oscar?
Warner Bros. thinks so.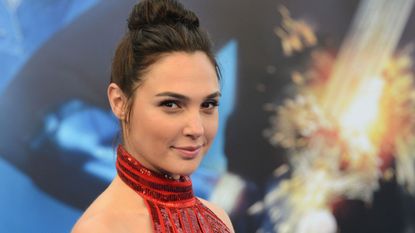 (Image credit: Getty Images, Albert L. Ortega)
There have been 537 films nominated for the Academy Award for Best Picture and 89 winners. None of these have ever been a movie based on a comic book. Of these, only a small percentage of nominees have even been science fiction and fantasy films. And most of these nominees came after 2009, when the Academy expanded the category to include up to 10 movies.
For the last eight years, a number of genre films that would have been unheard of as Best Picture nominees in the previous decades have made the list: District 9, Avatar, Inception, Gravity, Her, Mad Max: Fury Road, Arrival. That's a big jump in genre films even though classics like Star Wars, Raiders of the Lost Ark, E.T. the Extra-Terrestrial all earned nods for Best Picture. (The biggest—and only—genre movie to win the award was The Lord of the Rings: The Return of the King in 2013.)
Even if these genre films are long-shots to get a win, a nomination is enough of a badge of honor for films usually considered blockbuster money grabs. Finally, science fiction and fantasy is getting the respect it deserves at the Academy Awards, and studios are fighting for those one or two genre nomination slots to extend the life of a hit movie into the history books.
With 2017 half over and in full summer movie swing, it's time to consider which popular genre movies could get nominations among the dramas and arthouse films. Right now, the leading contenders are Get Out, Spider-Man: Homecoming, and Wonder Woman.
And, as Variety reports (opens in new tab), Warner Bros. is going to make a big push to get Wonder Woman a nomination for Best Picture and Patty Jenkins for Best Director. Given the film's massive box office success ($781 million grossed globally), it'll be worth the big dollars to make the Oscar push. Variety notes that "the road to the Oscars keeps getting costlier. Big dollars are spent on taking out advertising, making watermarked DVDs, setting screenings, and paying for talent to travel to both coasts, to remind voters how hard they suffered for their craft."
This would give it an edge, at least, over a smaller movie like Get Out. But at this point both Get Out and Wonder Woman both have phenomenal reviews and a strong narrative to propel each to the Academy Awards. That's assuming highly anticipated genre films like Blade Runner (whose director Denis Villeneuve also helmed the Oscar-nominated Arrival) or It (which looks great (opens in new tab)) don't swoop in this fall to steal the glory. And these two films might have an edge over Wonder Woman because they're not comic book films—a genre that has never been nominated for Best Picture. In fact, the category expanded to 10 films the year after The Dark Knight failed to get a nomination.
As Variety notes:
Although blockbusters like Gravity and The Martian have made the cut, a comic book movie has yet to compete in the top race. That's because the Academy is still too stodgy to recognize Batman or Deadpool as art. But Warner Bros. executives have been wondering if new membership expansions, which have increased the voting body to include younger members and more diversity, will boost Wonder Woman's chances. (Among the new class of voters is star Gal Gadot, who will presumably support this mission.)
At this point, things are looking good for Wonder Woman, but the year isn't over yet.
Follow Marie Claire on Facebook (opens in new tab) for the latest celeb news, beauty tips, fascinating reads, livestream video, and more.
Matt Miller is a Brooklyn-based culture/lifestyle writer and music critic whose work has appeared in Esquire, Forbes, The Denver Post, and documentaries.