The Best Comedy Movies of 2020
Take my money, please.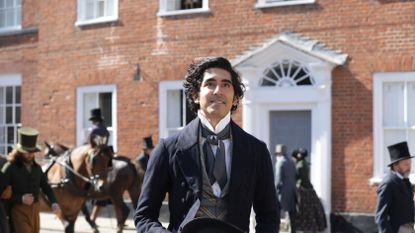 (Image credit: Dean Rogers + Searchlight PIctures)
Humor is such a subjective thing. It's easy to be ridiculous, or worse—boring. But 2020 boasts a number of films that are destined to be comedic gold, or at least a great time at the theater (a.k.a. your living room). There are a couple reboots and sequels in here, plus a number of comedic superstars are back in a big way, thanks to Ghostbusters: Afterlife, Coming 2 America, and a few other revivals we have our eye on.
Note: The coronavirus pandemic has and will likely continue to delay the release dates on many of these films. Even if some of these end up coming out in 2021 (like the new Ghostbusters), we'll keep them on the list as originally slated for 2020. Never fear—there's still plenty of funny on this list that you can watch right this second.

The Shithouse
Starring: Cooper Raiff, Dylan Gelula, Amy Landecker, Logan Miller, Olivia Welch, Abby Quinn
The first of college can be rough. In between the feelings of homesickness, fraternity parties, drama with your roommate, and the process of making a whole new friend group, you actually have to go to school in between all of it. In his first debut film, filmmaker Raiff depicts all those not-so-fond memories of freshman year in a movie about a lonely first-time student who finds himself in an unexpected relationship with his residential advisor.
Downhill
Release date: February 14, 2020. Now streaming.
Starring: Julia Louis-Dreyfus, Will Ferrell, Zach Woods, Zoe Chao, Miranda Otto, Giulio Berruti
You'd think when a natural disaster is coming for you and your family; you would run for your lives together in fear, not leave them and grab your phone in the process. But that's what happens to Billie ( Louis-Dreyfus) when her husband Pete (Ferrell) flees the scene of an avalanche, leaving her and their two kids to fend for themselves. Have I mentioned they're on a family vacation? Yeah, definitely not the best time to be selfish.
Friendsgiving
Release date: October 23, 2020. Now streaming.
Starring: Malin Akerman, Kat Dennings, Jack Donnelly, Aisha Tyler, Jane Seymour, Chelsea Peretti
Nothing sounds better than a Thanksgiving away from prying-family members and deciding to eat turkey at your uber-rich, recently divorced friend's mansion in Los Angeles. Sure, she has a kid, but that Abby (Dennings) can work with. It's just all the other people her host, Molly (Akerman), invited that has her second-guessing her decision to not go home for the holidays. The film's a nice reminder of all the wonderful yet crazy dinner parties we'll be subjected to once we're in a post-COVID vaccine world.
Love Wedding Repeat
Release date: April 10, 2020. Now streaming.
Starring: Sam Claflin, Olivia Munn, Freida Pinto, Eleanor Tomlinson, Joel Fry, Jack Farthing
Weddings, remember those? (Unless you've gone to one recently...which...well...no comment.) The creepy groomsmen, the blushing bride, the friends who ask when it's your turn to walk down the aisle, and the DJ that should never be hired at another wedding again. All those beautiful memories get re-experienced in Love, Wedding, Repeat as Jack's (Claflin) sister wedding shortly turns into one of the most talked-about weddings of the season but for all the wrong reasons.
Like a Boss
Release date: January 10, 2020. Now streaming.
Starring: Tiffany Haddish, Rose Byrne, Salma Hayek, Billy Porter, Jimmy O. Yang, Lisa Kudrow
I'm a sucker for a movie about two girl bosses who get some sh*t done! Sue me! Best friends Mia Carter (Haddish) and Mel Paige (Byrne) have a successful make-up company but are in some serious debt they can't escape. So, it looks like an angel sent from above when beauty empress Claire Luna (Hayek) wants to invest over a million dollars in their company. But with a deal this good, some things may come at a price, like the lifelong friendship shared between Mia and Mel.
Spontaneous
Release date: October 2, 2020. Now streaming.
Starring: Katherine Langford, Charlie Plummer, Yvonne Orji, Hayley Law, Rob Huebel, Piper Perabo
High school seniors Mara and Dylan have always had a little flirtation going on between them, and decide to finally act on those feelings when their classmates randomly start to explode. (I'm talking like heads popping like a balloon bursting if you want the gritty details.) Sure, it's the worst time possible to start a relationship, but when every day could be your last, why not live a little? This dark comedy is a horror and romance movie lover's dream, basically.
The Gentlemen
Release date: January 10, 2020. Now streaming.
Starring: Matthew McConaughey, Charlie Hunnam, Michelle Dockery, Jeremy Strong, Lyne Renee, Colin Farrell, Henry Golding
I couldn't be happier that this film ended up being a critical and box office success. Largely considered the return of "Guy Ritchie making good movies" (let us never speak of that King Arthur movie again. I still can't believe I paid money to watch it), the film is as action-packed as it is funny. As an added bonus: This is totally confirmation that Henry Golding isn't just a one-hit wonder (I wasn't worried) and that the man can excel in comedic roles too.
Yes, God, Yes
Release date: July 24, 2020. Now streaming.
Starring: Natalia Dyer, Francesca Reale, Alisha Boe, Allison Shrum
For anyone who had a very religious upbringing, this dramedy may be hilariously familiar. Teenager Alice (Dyer), growing up in the '00s, is stuck between the abstinence-only sex education she gets at school and the (super-normal) impulses she has as a teenager watching Titanic and sneaking onto AOL chatrooms. The film's not exactly a satire, but it does have some smart things to say about the hypocrisy of religious sex-ed as well as the harms of slut-shaming (poor Alice is falsely accused of performing sexual acts she's never even heard of). Even if you're less familiar with the subject matter, come for the sweet, awkward sexual awakening story.
The King of Staten Island
Release date: June 12, 2020. Now streaming.
Starring: Pete Davidson, Marisa Tomei, Bill Burr, Bel Powley, Maude Apatow, Steve Buscemi
An alternative history of what would have happened to Pete Davidson if he hadn't become an SNL star, it's a typical Judd Apatow "lovable loser" setup. Davidson's playing a lamer, but still funny version of himself, and digs surprisingly deep as his character has to face the trauma of his firefighter father's death (based partially on Davidson's real life). But the supporting cast is the real joy. Burr and Buscemi in particular are delightfully believable firefighters who become quasi-father figures; It's not as corny as it sounds, but it's got that trademark Apatow sweetness to make this an easy viewing.
An American Pickle
Release date: August 6, 2020. Now streaming.
Starring: Seth Rogen, Sarah Snook, Jorma Taccone
Rogen perfectly plays two roles here: He's both Herschel, the 1919 Jewish factory worker who wakes up 100 years later after getting brined in a pickle vat (it's as weird as it sounds, but just go with it) and his ancestor, app developer Ben. What follows is a fish out of water tale with a twist—the film skewers everything from Twitter and hipsters to Hershel's century-old ignorance and callousness. It can be a bit inconsistent (the film tries to shift between barbed and wholesome, and the comedy sometimes comes off as too broad), but it has enough to say that it's salty-sweet where it counts.
I Used to Go Here
Release date: August 7, 2020. Now streaming.
Starring: Gillian Jacobs, Josh Wiggins, Hannah Marks, Forrest Goodluck, Jorma Taccone, Jemaine Clement
This one hits hilariously—and sometimes painfully—close to home for me. Kate wrote a book! And the cover (and sales) are terrible. She's an author! But her fiancé dumped her, and her book tour got cancelled. She gets invited to do a book reading by her old professor—Clement, perfectly playing that professor who's just on the wrong side of creepy. Then she just kind of...sticks around on campus, unsure where to go from here and hanging out with a bunch of current students. It's a sweet and honest look at the stresses and pains of being a 30-something (and a creative professional) who just doesn't feel like she can face the world ahead. It's also a pretty relevant quarantine watch, TBH.
Emma
Release date: February 21, 2020. Now streaming.
Starring: Anya Taylor-Joy, Josh O'Connor, Bill Nighy, Mia Goth, Johnny Flynn, Miranda Hart
This will be a controversial statement among my fellow MC editors, but Emma is my favorite Jane Austen book (I know!!). It's so snarky and has a deliriously happy ending without letting its fallible heroine off the hook for her (often-terrible) behavior. Beyond the effervescent Anya Taylor-Joy, consider at how many incredible actors are in this. Bill Nighy? Funny in everything! Josh O'Connor? Yes, that guy from The Crown! Miranda Hart? The best part of Spy! And it all came together brilliantly—I think my favorite part might have been Johnny Flynn as a very sexy Mr. Knightley. If you're looking for light and fluffy, this is the perfect pick.
Guns Akimbo
Release date: February 21, 2020. Now streaming.
Starring: Samara Weaving, Daniel Radcliffe, Natasha Liu Bordizzo, Rhys Darby
Post-Harry Potter, Radcliffe has done some weird and wacky stuff (and even when it doesn't work, I always appreciate the risk-taking). This feels like one of the ones that actually works. Right now on Rotten Tomatoes it's juuuust on the side of fresh in terms of positive reviews. All-around loser Miles gets forced into a gladiator fight to the death—guns are literally stapled to his hands. He has to team up with Nix (utter badass Weaving, who totally nailed it in Ready or Not) to save his girlfriend, the day, etc. Into it.
The Climb
Release date: March 20, 2020. Now streaming
Starring: Michael Angelo Covino, Kyle Marvin, Gayle Rankin, Judith Godrèche
Kyle and Mike are two best friends who share a tight bond...right up until Mike sleeps with Kyle's fiancée. What comes next is a story of friendship, frustration, and love, packed alongside jokes funny that are relatable enough to make you feel like you know the characters in your real life. It's not often we see movies focused on male friendships, so The Climb is a breath of fresh air, in some cases quite literally.
Banana Split
Release date: March 27, 2020. Now streaming.
Starring: Hannah Marks, Liana Liberato, Dylan Sprouse
Ugh, this looks so cute. April (Marks) gets dumped by her high school boyfriend (Sprouse, playing against type with a long and terrible haircut), only to fall in platonic love with his new girlfriend (Liberato). Think of it like Booksmart, but more of a love triangle. It includes badass music, witty banter, and killer supporting characters. It's not regular teen angst, it's cool teen angst. You should watch.
Uncorked
Release date: March 27, 2020 on Netflix
Starring: Courtney B. Vance, Lashun Pollard, Michael Mobley, Robert Cox, Mamoudou Athie
Part drama, part comedy (I also included this on my best drama movies list, don't @ me), this is a sweet story about following your dreams. Oh, and it just so happens to have some of the funniest banter in a film this year. What happens when you work at your dad's restaurant (Vance has never been better) but you want to become a sommelier? Athie is exceptional, hilarious, and irritated at having to explain what a sommelier is, and he is quietly determined. There isn't a wrong note in the whole thing.
The Lovebirds
Release date: Originally April 3, now May 22, 2020, streaming
Starring: Issa Rae, Kumail Nanjiani, Anna Camp, Kyle Bornheimer
Everyone's favorites, Issa Rae and Kumail Nanjiani, play a couple who find themselves caught up in a crime unexpectedly. As the two of them try to solve the case to clear their name, they get into predictably wacky, terrible situations. TBH, the fact that these two are costars and singularly funny all on their own means this is worth the watch. Critics were a bit divided, but pretty much everyone can agree its two stars were the best part. Count me in.
The Personal History of David Copperfield
Release Date: Originally May 8, now August 28, 2020
Starring: Dev Patel, Aneurin Barnard, Peter Capaldi, Hugh Laurie
I love seeing Dev Patel on any screen so, seeing him in The Personal History of David Copperfield—based on Charles Dickens's most famous novel—will be my Christmas, birthday, and half-birthday present wrapped up all in one. Much like the book it's modeled after, the movie will follow the life of David Copperfield as he sets out to become a writer, and promises to be as sharp-tongued as ever. Stay for the supporting cast, who are having so much fun that you're having fun just by being in the same room together. This has been delayed several times (but did premiere in the UK to some pretty incredible reviews) so this will be the best late summer present I needed.
The SpongeBob Movie: Sponge on the Run
Release date: Originally May 22, 2020, now TBD 2021
Starring: Clancy Brown, Keanu Reeves, Awkwafina, Snoop Dog, Tom Kenny
I love SpongeBob, and not just for the GIFs. The show and its sweet characters are an indelible part of my teen years (I maintain that you can still totally find it funny as an adult). The SpongeBob Movie: Sponge Out of Water was both critically loved and a box office hit, so the chances of a third movie were always good. I mean, Keanu Reeves, Awkwafina, and Snoop Dog will be in this. How can you not love it?
The High Note
Release date: May 29, 2020. Now streaming.
Starring: Dakota Johnson, Tracee Ellis Ross, Kelvin Harrison Jr., Bill Pullman, June Diane Raphael, Ice Cube
This film is many things—a drama, a rom-com, a song about music and music-making—but it's also surprisingly funny. Johnson, who's been steadily working her way into more challenging roles, is both enthusiastic and utterly jaded by the industry; Ross plays joyful/caustic better than anyone I know. Raphael, who elevates every movie she's in, adds the much-needed jolt of pure funny to push it from fine to great. And Ice Cube's playing pretty much the same character as in 21 Jump Street, but it totally works.
Irresistible
Release date: May 29, 2020. Now streaming.
Starring: Steve Carell, Rose Byrne, Topher Grace, Chris Cooper
I'm all for the serious roles Steve Carell has been doing lately, but nothing's more enjoyable than watching him in a comedy. Written and directed by Jon Stewart, this film follows Gary, a Democratic strategist (Carell), as he sets out to convince a retired marine (Chris Cooper) to run for mayor. Then the Republicans send Faith (Rose Byrne, the best) to shake things up. The criticism that the film is so unlike our current political situation is actually, arguably, its greatest strength—a little humor and heart amongst the cynicism.
Eurovision Song Contest: The Story of Fire Saga
Release date: June 26, 2020, on Netflix
Starring: Will Ferrell, Rachel McAdams, Dan Stevens, Pierce Brosnan
If you know anything about Eurovision, you'll know that it's pure, campy, ridiculous fun—and perfect fodder for a comedy. Ferrell's not doing anything he hasn't already done before as a kooky but lovable goofball. It's more McAdams' time to shine, as she absolutely did in the underrated and terrific Game Night. But, truly, the standout is Stevens, who really gets what movie he's in, and is acting all the way to the rafters as the OTT icon that the movie needs. The film is loooong, but stick with it.
Palm Springs
Release date: July 10, 2020. Now streaming.
Starring: Andy Samberg, Cristin Milioti, J.K. Simmons, Peter Gallagher
Think of it like Groundhog Day, minus the wholesomeness. Sarah (Milioti) and Nyles (Samberg) hit it off at a wedding, but then amidst a late-night hookup, she gets entrapped in an infinite time loop—doomed to relive the same day over and over. Nyles, who's been stuck for a while, seems content to just let his days play out in endless repeating boredom, but Sarah's determined to get out. It's really Milioti's movie, and she's not afraid to throw herself into it (sometimes literally). I've loved her since How I Met Your Mother and 30 Rock, and up until now she's been criminally underrated as a comedian. Plus: An infinite time loop is just about the perfect analogy for quarantine.
Ghostbusters: Afterlife
Release date: Originally July 10, 2020, now June 11, 2021
Starring: Ernie Hudson, Bill Murray, Finn Wolfhard, Paul Rudd, Annie Potts, Carrie Coon, Mckenna Grace
I might as well put this in the "most anticipated movies ever" category. After the last reboot had a less-than-ideal reception, Hollywood's re-rebooting the series by staying much closer to the source material with a direct sequel. Director Jason Reitman also directed the satirical Thank You for Smoking and the sweet, snarky Juno. Plus, it's got Paul Rudd and some throwback casting, so fingers crossed for a fun, funny sci-fi joyride.
Bill & Ted Face the Music
Release date: August 28, 2020. Now streaming.
Starring: Keanu Reeves, Kristen Schaal, Alex Winter, Samara Weaving
Hi again, Samara! File this under: Really hoping this one is good and not just a money-grab. I have a soft spot for the lovable doofuses that gave Reeves his early-career dude vibe. And the premise sounds semi-interesting: Bill and Ted are now middle-aged dads, presumably just as clueless as ever, trying to finally write a hit song and save the day. Reeves' re-re-resurgence as a comedic actor and not just an action badass (see also the delightful Always Be My Maybe), means I'll be there for his performance alone.
watch it
The French Dispatch
Release date: October 16, 2020
Starring: Frances McDormand, Bill Murray, Timothée Chalamet, Léa Seydoux, Saoirse Ronan, Owen Wilson
If you like Wes Anderson, his latest coming in 2020 promises to be just as Anderson-y as ever. I'm a fan of his quirky style, even when he's taking a risk with the material; He's not without controversy, but he's imaginative and experimental with his form. When it works, it really works. In this case, we know it's based on the book of the same name: The film's about "an outpost of an American newspaper in a fictional 20th-century French city" and it's drawn from stories written in The French Dispatch magazine. Oh and it has a whole bunch of his favorite stars in it, including (per the trailer) a naked Chalamet(!!). It sounds very on-brand for Anderson, is what I'm saying.
Happiest Season
Release date: November 25, 2020
Starring: Alison Brie, Mackenzie Davis, Kristen Stewart, Dan Levy, Aubrey Plaza
I kind of love this concept: A woman plans to propose to her girlfriend at a holiday party, only to realize she's not out to her conservative parents. A neat little twist on the holiday rom-com, this feels like the movie we need this winter season. ALSO: Dan Levy, post-Schitt's Creek! I cannot wait.
Free Guy
Release date: Originally July 3, 2020, now December 11, 2020
Starring: Ryan Reynolds, Jodie Comer, Taika Waititi, Joe Keery

Ryan Reynolds is always giving it 110 percent. This movie seems to "get" what makes Reynolds funny by forcing the super-attractive actor into an ugly/schlubby/otherwise incongruous setup. In this case, he's the timid Guy, forced into action star badassery through a comedy of errors. Taika Waititi is never not funny, and it's great to see Killing Eve badass Jodie Comer spread her wings on the comedic side.
Coming 2 America
Release date: December 18, 2020, now March 5, 2021
Starring: Eddie Murphy, Arsenio Hall, Shari Headley, Leslie Jones, Tracy Morgan
Of all the potential remakes/sequels this coming year (see also Bill & Ted and Bad Boys 3, among others) this is the one I'm the most hopeful about. Eddie Murphy's recent stellar performance on SNL proves he's still bringing the energy in the right comedy vehicle. A lot of the film's original stars and writers are back, plus some new faces—director Craig Brewer also directed Murphy in the very funny Dolemite Is My Name, which sounds promising.
Zola
Release date: TBD 2020
Starring: Riley Keough, Nicholas Braun, Colman Domingo
It got a standing ovation at Sundance, and it's based on a real (kind of??) Twitter thread. Sounds fascinating. In it, a stripper (Page) gets a ride to Florida with her friend (Keough, whom I quite enjoy) and her boyfriend/pimp. To say a "wild ride" ensues would be an understatement. Like Uncorked, there's sure to be plenty of drama here, but what keeps it fresh and exciting is how unexpectedly funny the tale is. Expect Florida jokes (so relevant).
RELATED STORIES
Marie Claire email subscribers get intel on fashion and beauty trends, hot-off-the-press celebrity news, and more. Sign up here.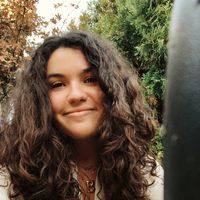 Bianca Rodriguez is the Fashion & Luxury Commerce Manager at Hearst Magazines, covering fashion, beauty, and more for Cosmopolitan, Elle, Esquire, Harper's BAZAAR, and Town & Country. She likes lounging about with a good book and thinks a closet without platform sneakers is a travesty.