A Sneak Peek at the Academy of Museum of Motion Pictures
Academy Awards CEO Dawn Hudson raises the curtain on the new museum which opens this fall in partnership with Rolex.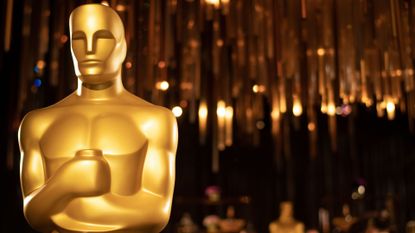 (Image credit: Valerie Macon/Getty Images)
As Margaret Thatcher famously said, if you want something done, ask a woman. At its founding in 1927, the Academy of Motion Picture Arts and Sciences, which awards the Oscars, planned to open a museum dedicated to cinema history. More than 90 years later, the Academy Museum of Motion Pictures is slated to open in Los Angeles. And we have Dawn Hudson to thank.

When Hudson was hired to run the Academy as CEO in 2011, she made it her mission to turn the idea of a museum into a reality. "I had worked in this industry for 20 years, and I didn't know all of what the Academy does," says Hudson, who was previously executive director of Film Independent, which produces the Spirit Awards and the L.A. Film Festival. She's referring to the fact that, even 93 years ago, the Academy "had the vision that cinema was something worth preserving," Hudson says.
The Academy began collecting artifacts in 1929 and today boasts more than 12 million photographs, 85,000 scripts, and 63,000 movie posters, among items like ruby slippers from The Wizard of Oz, Shirley Temple's tap shoes, and the typewriter used to write Psycho. But everything is tucked away in archives and vaults, with little public knowledge of the treasures. "We were bursting at the seams with our history, and very few [people] knew about it," Hudson says. "I felt if the Academy was not going to build the premier film museum, who would?"
Five months after she joined, she got the Academy's Board of Governors (similar to a board of directors) to give her $5 million to put down on a location and one year to raise $100 million in donations. "The advantage of being the new person is that you don't take no for an answer," Hudson says. A year later, five minutes before the deadline, Hudson's team secured the final pledge, and the board voted in favor of building the museum. "It was one of the best nights of my professional life," she says.
The Academy tapped Pritzker Prize–winning Italian architect Renzo Piano to design the two-building complex. It also brought on Rolex, the exclusive watch of the Academy of Motion Picture Arts and Sciences since 2017 and a sponsor of the Oscars, as a founding supporter. Through the Oscars, Rolex recognizes the Academy as a perfect partner as its mission is to uphold excellence, inspire imagination, and connect the world through the medium of motion pictures. Rolex, whose Mentor and Protégé Arts Initiative allows rising directors to be guided by Hollywood heavyweights like Alejandro G. Iñárritu and Martin Scorsese, ensuring artistry and know-how is passed down to future generations of filmmakers, has long been committed to cinema—inspired by the brand's own serendipitous place in film history. Though Rolex doesn't pay for product placement, its watches have been worn in films by countless actors, including Marlon Brando in Apocalypse Now, Sean Connery as James Bond, Faye Dunaway in Network, Paul Newman in The Color of Money, and Bill Paxton in Titanic. One of the museum's galleries will be dedicated to a look-back at the brand's long connection to film. Through the Museum, Rolex aspires to assist in the preservation of film history and the transmission of filmmaking knowledge to future generations.
In October, Rolex invited Marie Claire to the Governors Awards, a star-studded event that honors lifetime achievement in film. This year's event lauded directors David Lynch and Lina Wertmüller (the first woman to be nominated for the Best Director Oscar) and actors Wes Studi and Geena Davis (for her advocacy of gender equality in media).
The morning after the awards, we strapped on hard hats for a sneak peek at the museum, touring the former May Co. department store, now a six-story gallery space that curators will soon begin filling with the first special exhibits, one on Japanese animator and filmmaker Hayao Miyazaki and another on the history of black cinema between 1900 and 1970. We then took a skybridge to Piano's masterpiece: a sphere that houses the 1,000-seat David Geffen Theater, to be used for premieres and other events.
Hudson hopes the museum will become the top tourist destination in L.A. She thinks of it as a place for people like actress Laura Dern, one of the museum's trustees, who told her parents as a kid that she wanted to go somewhere to learn about movies. Other than the Walk of Fame, there wasn't anywhere to go. By fall 2020, Hollywood history will finally have a home.
Though we'll have to wait a few more months to see those cinematic stories in the museum, Rolex is sharing the inspiring stories of its iconic partners in filmmaking— Kathryn Bigelow, James Cameron, Alejandro G. Iñárritu and Martin Scorsese—right now. These filmmakers, hand-picked by Rolex, epitomize excellence in filmmaking and have broken boundaries and redefined the art of storytelling. Watch Kathryn Bigelow share her story about seeking mentorship and inspiration at the start of her career, and then see what the other iconic Rolex tastemakers have to say here.
A version of this article appears in the February 2020 issue of Marie Claire.
Related Story
Celebrity news, beauty, fashion advice, and fascinating features, delivered straight to your inbox!
Kayla Webley Adler is the Deputy Editor of ELLE magazine. She edits cover stories, profiles, and narrative features on politics, culture, crime, and social trends. Previously, she worked as the Features Director at Marie Claire magazine and as a Staff Writer at TIME magazine.