10 Best Action Movies of 2020
Take a break from cerebral dramas and love stories with the best action films of 2020, including 'Birds of Prey,' 'Mulan,' and 'Black Widow.'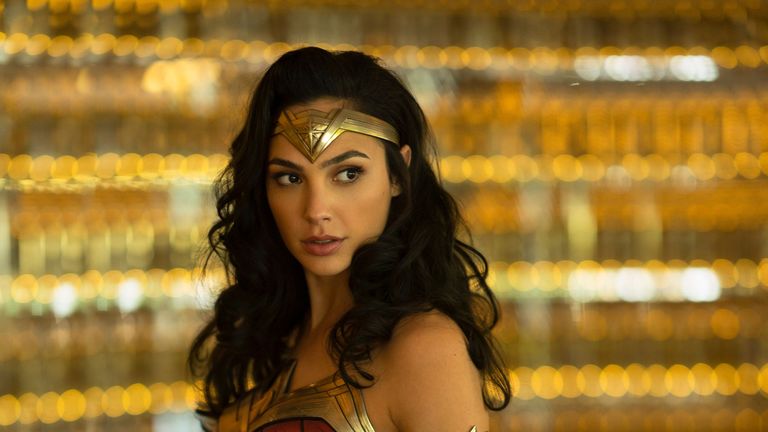 (Image credit: Clay Enos)
According to my extremely scientific analysis, the action genre seems to be the least respected of all film categories. (Can you imagine the massive societal shifts that would have to occur to get a Fast and the Furious installment nominated in any of the major Oscar categories?) All too often, they're brushed off as mindless and reserved only for a certain type of dude-y dude, but let's be honest: We could all use a break from the cerebral dramas and mushy love stories every now and then.
Slowly but surely, the genre itself is beginning to shift, realizing that its audience is made up of many, many types of viewers. Marvel and DC, for example, have come to their senses and started releasing female superhero-led films; women and people of color are finally being welcomed into the category as writers and directors; and even franchises defined by the most toxic masculinity of all have taken baby steps toward better, more equal representation in terms of race and gender (looking at you, 007).
2020's slate of action films encompasses some of the best of the best so far: There's Harley Quinn leading her misfit girl gang in a series of undeniably epic fight scenes in the Cathy Yan-directed Birds of Prey; Wonder Woman and Black Widow taking it upon themselves to save the world yet again; and Ana de Armas changing up what it means to be a "Bond girl" in No Time to Die—a film which also counts Phoebe Waller-Bridge as the series' second-ever female co-writer.
Here's a look at the best action films of 2020, including several already available to rent or buy, and a few to look forward to.
Mulan
Release date: July 24, 2020
Starring: Liu Yifei, Donnie Yen, Jason Scott Lee, Yoson An, Gong Li, Jet Li
The latest installment in Disney's never-ending list of live-action remakes of animated classics was scheduled to hit theaters on March 27, but it was postponed until late July due to the coronavirus pandemic—but it looks like it'll be worth the wait. While this version doesn't have a talking dragon sidekick or multiple song-and dance-breaks, Mulan appears to be even more of a badass now than she was in 1998.
Wonder Woman 1984
Release date: August 14
Starring: Gal Gadot, Chris Pine, Kristen Wiig, Pedro Pascal, Robin Wright, Connie Nielsen
After the (much-deserved) massive success of 2017's Wonder Woman, it makes sense that director Patty Jenkins and star Gal Gadot would dive immediately back into the sequel. It'll be out later this summer, with Wonder Woman going head-to-head with Kristen Wiig's villainous Cheetah. Though it looked like Chris Pine's role as Steve Trevor came to an end at the close of the first film, he does make an appearance in the sequel's trailer, and that, combined with the fact that superhero movies play by no one's rules, means anything could happen come August 14.
Black Widow
Release date: TBD
Starring: Scarlett Johansson, Florence Pugh, David Harbour, O-T Fagbenle, William Hurt, Ray Winstone, Rachel Weisz
Since Scarlett Johansson's Black Widow, a.k.a. Natasha Romanoff, first entered the Marvel Universe in Iron Man 2, the world has been holding its breath for a standalone movie. Those dreams will finally come true this year, as Black Widow is backed by her family–played by Florence Pugh, Rachel Weisz, and David Harbour–on a mission to settle some unfinished business buried deep in her past.
No Time to Die
Release date: November 25
Starring: Daniel Craig, Rami Malek, Léa Seydoux, Lashana Lynch, Ana de Armas, Ben Whishaw, Naomie Harris, Jeffrey Wright, Christoph Waltz, Ralph Fiennes
James Bond has a bit of a sexism problem, but the 25th installment in the British spy series already looks to be miles ahead of its predecessors due to the fact that it was co-written by Killing Eve creator Phoebe Waller-Bridge and features a theme song performed by Billie Eilish. We can't wait to see 007 go full Fleabag–but who will play his Hot Priest?!
The Eternals
Release date: November 6
Starring: Richard Madden, Gemma Chan, Angelina Jolie, Salma Hayek, Kumail Nanjiani, Brian Tyree Henry, Kit Harington
Just when you thought Marvel couldn't find any more huge stars to join its cinematic universe... That's right, Angelina Jolie and Salma Hayek are now Avengers-adjacent, as are half the Stark children and, of course, #RippedKumailNanjiani. Almost all of them will play members of the titular alien race, who are working together to protect Earth from the Deviants, sworn enemies of the Eternals. Welcome to the next phase of the Marvel universe.
Top Gun: Maverick
Release date: June 24
Starring: Tom Cruise, Miles Teller, Jennifer Connelly, Jon Hamm, Ed Harris, Val Kilmer
Apparently, there's no such thing as "too long" to wait between franchise installments. Thirty-four years after the original Top Gun, Tom Cruise will reprise his role as Navy aviator Maverick. According to the official plot synopsis, he'll be confronting ghosts from his past while leading a team of pilot trainees on a highly dangerous mission–should they choose to accept it. (Oops, wrong Tom Cruise franchise.)
The Gentlemen
Release date: January 24
Starring: Matthew McConaughey, Charlie Hunnam, Henry Golding, Michelle Dockery, Colin Farrell, Hugh Grant
This over-the-top action comedy stars Matthew McConaughey as a marijuana kingpin at the center of multiple assassination, robbery and general payback schemes of varying levels of success. It's fun and funny, has a stacked cast, and an oft-confusing but ultimately satisfying storyline. And it's very much directed by Guy Ritchie.
Birds of Prey (and the Fantabulous Emancipation of One Harley Quinn)
Release date: February 7
Starring: Margot Robbie, Ella Jay Basco, Jurnee Smollett-Bell, Rosie Perez, Ewan McGregor, Chris Messina, Mary Elizabeth Winstead
Though we got to see a hint of Harley Quinn's badassery in Suicide Squad, she was still largely defined by her relationship to the manipulative, abusive Joker. In Birds of Prey, Margot Robbie's super-villain is reeling from her latest breakup, but she is quickly forced to snap out of it as she faces off against a truly-unhinged enemy (Ewan McGregor, in the psychotic role of a lifetime), backed by an all-female squad. If none of that convinces you to check it out, maybe the fact that she does a big chunk of her incredible fight scenes on roller skates will.
Free Guy
Release date: July 3
Starring: Ryan Reynolds, Jodie Comer, Joe Keery, Lil Rel Howery, Utkarsh Ambudkar, Taika Waititi
When a certain unnamed movie in early 2019 tried to explore what happens when a video game character becomes aware of his situation (no spoilers here!), it was a disastrous flop. Free Guy, however, appears to be taking a more palatable approach to a similar plot: Ryan Reynolds plays a video game character who becomes sentient and attempts to become the game-saving hero before the entire game is taken offline. If the trailer is any indication, it'll be full of Deadpool-style humor, and we'll get to see Jodie Comer as something other than a stylish serial killer (though, she's still equipped with a Villanelle-approved accent and wig).
Superintelligence
Release date: TBD
Starring: Melissa McCarthy, Bobby Cannavale, Brian Tyree Henry, Jean Smart, James Corden
Not a lot is known about Melissa McCarthy's latest collaboration with Ben Falcone, her husband and producing partner. What we do know for sure is that McCarthy will play Carol Peters, who is chosen by the government to be observed by a superintelligent A.I. with the voice of James Corden, a situation that will undoubtedly set in motion a series of wacky mishaps. The movie is slated to be released on the new streaming service, HBO Max, so you won't even have to leave your house to sit back and watch McCarthy's particular brand of hilarity ensue.
For more stories like this, including celebrity news, beauty and fashion advice, savvy political commentary, and fascinating features, sign up for the Marie Claire newsletter.
RELATED STORIES