What We're Reading: The Witch's Daughter
Wands and broomsticks aside, this girl seriously knows how to save the world.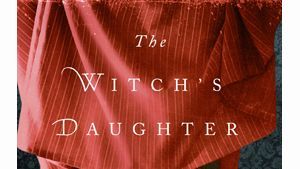 (Image credit: Archive)
If you've ever been the kid pretending to cast spells on the playground, this one's for you. With her first novel, author Paula Brackston conjures up a riveting tale of sorcery and time travel. By mixing feminine heroism with masculine might, Brackston successfully captivates readers with characters Bess, an immortal witch, and sinister dark lord, Gideon.

The Witch's Daughter

Author: Paula Brackston, a British author who has also written about her romps through the English countryside.
Genre: Historical and romantic fantasy
What Happens: Putting Glenda the Good Witch to shame, Bess Hawksmith uses her sorcery to help the needy in Victorian England and explore the trenches in America's World War I — while trying to escape the wrath of Gideon, a dark arts-practicing warlock, resulting in a fast-paced adventure through centuries of peril.
Why Read It: It's almost impossible not to root for the underdog in this magical twist on the classic David vs. Goliath tale. Plus, the skill with which Brackston weaves her characters through time makes this book a fascinating take on global history.
Details: St. Martin's Press, Jan 18, $24.99
Celebrity news, beauty, fashion advice, and fascinating features, delivered straight to your inbox!