The 12 Best Korean Horror Movies
From 'The Wailing' to 'Train to Busan.'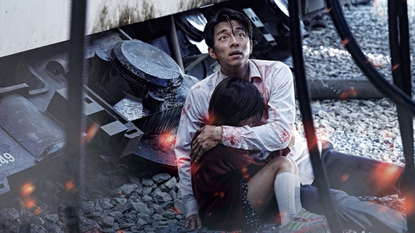 (Image credit: Well Go Usa)
Marie Claire Newsletter
Celebrity news, beauty, fashion advice, and fascinating features, delivered straight to your inbox!
Thank you for signing up to Marie Claire. You will receive a verification email shortly.
There was a problem. Please refresh the page and try again.
By now, most film buffs are familiar with the acclaimed, wide-ranging world of Korean cinema and television, whether they've been wowed by Academy Award winner Parasite or checked out a buzzy K-drama on Netflix. However, before either of these pop culture phenomenons took over the world, Korean horror films were the movies that brought South Korean entertainment to global attention. (In fact, the first Korean movie ever screened in U.S. theaters was a horror flick). Many of the country's most celebrated filmmakers have put their own spin on classic horror tropes, elevating genre through great characterization and themes reflecting on issues in society, from classism to child abuse to social discrimination against marginalized groups.
Below, check out some of the best Korean horror films currently available on streaming, from The Wailing and Train to Busan to Bong Joon-ho and Park Chan-wook's earlier films.
'The Wailing'
In this acclaimed 2016 film by Na Hong-jin takes place in a remote village plagued by a mysterious, murderous illness. The townspeople believe that the sickness has something to do with a mysterious Japanese man who just arrived in town. When police officer Jong-goo's daughter begins showing the symptoms of the disease, his attempts to quickly solve the mystery and save her become more and more desperate.
'Train to Busan'
If you've somehow missed this global phenomenon that brought Korean cinema to international attention, now's the perfect time to watch one of the best zombie movies of all time. Businessman Seok-woo (Gong Yoo) and his young daughter Su-an (Kim Su-an) board the bullet train from Seoul to Busan as strange violent incidences began to break out across South Korea. An infected woman is the last to board, and all hell breaks loose as the train's passengers fight for survival as society crumbles outside.
'The Host'
Parasite director Bong Joon-ho helms this 2006 monster thriller that's based on a based on a real-life act of pollution by U.S. officials in Korea. Years after a U.S. military official intentionally dumps formaldehyde into Seoul's Han River, a giant and bizarre sea monster emerges. The monster sweeps up a little girl named Hyun-seo, who lives with her poor, dysfunctional family helmed by her bumbling father Park Gang-du (played by Parasite's Song Kang-ho). With the military offering no help, Hyun-seo's family bands together to save the girl.
'A Tale of Two Sisters'
This psychological horror based on a Joseon-era folktale is the highest-grossing Korean horror film of all time and the first South Korean film to be screened in America. (It also received a U.S. remake, 2009's The Uninvited.) Su-mi (Im Soo-jung), who's just been released from a mental asylum, returns home to the secluded country estate where she lives with her little sister, father, and cruel stepmother (Yum Jung-ah). As strange events begin occurring, the sisters realize that the house may be haunted by restless spirits connected to the family's dark secrets.
'Thirst'
Park Chan-wook's sexy and gory 2019 take on the vampire thriller centers on a man of faith tempted by his new bloodthirsty urges. When Sang-hyun (Song Kang-ho), a Catholic priest, volunteers for an experimental medical treatment, he awakens as a lustful vampire. He tries to retain his morality, living on blood bags that he steals from the hospital, but he soon enters an intense affair with his friend's wife, Tae-ju (Kim Ok-bin).
'Midnight'
Jin Ki-joo and Squid Game's Wi Ha-joon star in this propulsive cat-and-mouse game between a deaf family and a serial killer. Kyeong-mi (Jin) works at a sign language counselor and lives with her mother (Gil Hae-yeon). One night, she crosses paths with a mysterious man named Do-sik (Wi) as he's in the middle of attacking another young woman. Kyeong-mi becomes Do-sik's latest target, in an edge-of-your-seat chase heightened by the sound design, which simulates how the world sounds to the women.
'Unlocked'
While Korean horror flicks often utilize aspects of modern society to terrifying effects, this film goes the extra mile in making viewers want to chuck their smartphones into the sea. After a night out, Na-mi (Chun Woo-hee) loses her smartphone. It's returned by Jun-yeong (Run On's Yim Si-wan)… after he installs spyware. The stranger begins tracking her everyday life and eventually approaches her while concealing his identity. Around the same time that Na-mi's ordinary life spins out of control, Jun-yeong's father, police detective Ji-man (Kim Hee-won), finds traces of his estranged son at a crime scene.
'Gonjiam: Haunted Asylum'
This claustrophobic "found footage" movie is based on one of Korea's most haunted sites, the abandoned Gonjiam Psychiatric Hospital in Gwangju, Gyeonggi Province. When the crew of a horror web series travels there for a livestream, they quickly realize that they're surrounded by something truly terrifying. In between all the scares, this film has been lauded for its likable characters, letting viewers form connections to the streamers before they meet their gruesome fates.
'I Saw the Devil'
Warning: This horror-thriller by A Tale of Two Sisters director Kim Ji-woon is so unbelievably brutal that it may be too much unless you're an ardent fan of gore. Kyung-chul (Oldboy's Choi Min-sik) is a serial murderer who kills for pleasure. When he murders the pregnant fiancée of intelligence agent Kim Soo-hyun (Lee Byung-hun), Soo-hyun becomes obsessed with revenge and decides to punish the killer, even if he becomes a monster himself. The two men fall into a torturous game as the concept of revenge is pushed to its absolute limits.
'The Closet'
Is it just me, or are horror movies with kids instantly a notch more terrifying? After losing his wife, Sang-won (Ha Jung-woo) moves into a new house with his young daughter, Ina (Her-yool). When Ina vanishes, the devastated man is approached by an exorcist (Kim Nam-gil), who tells him that she's just the latest in a series of children who have gone missing from the home. Can the pair save Ina from whatever malevolent force has taken Ina?
'#Alive'
At the start of this zombie thriller, live-streamer Joon-woo (Yoo Ah-in) watches from his apartment window as an outbreak overtakes his neighborhood, with infected humans turning into flesh-eating monsters in the blink of an eye. As he barricades himself in his apartment, while his family are stuck outside, Joon-woo slowly loses hope until he discovers another survivor (played by Park Shin-hye) in a neighboring building.
'The 8th Night'
This supernatural thriller follows two separate groups working to stop a demonic monster that crossed the bridge from hell into the human world. Centuries ago, it was stopped by ripping out its eyes and burying them in separate places, until a modern anthropologist unearths one them and is possessed. A group of monks, including novice Cheon-seok (Nam Da-reum) and former student Park Jin-soo (Lee Sung-min), set out to stop the monster before it comes to full power. Meanwhile, skeptic detective Kim Ho-tae (Park Hae-joon) investigates the monster's ritual killings.
Celebrity news, beauty, fashion advice, and fascinating features, delivered straight to your inbox!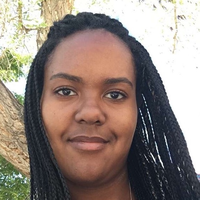 Contributing Culture Editor
Quinci LeGardye is a Contributing Culture Editor who covers TV, movies, Korean entertainment, books, and pop culture. When she isn't writing or checking Twitter, she's probably watching the latest K-drama or giving a concert performance in her car.